Denver Cannabis Cup 2022: The Ultimate Weed Event
Denver: Location and Cannabis Policy
Denver is the capital of the state of Colorado and it's the fifth most populous capital with a population of 715,522. Named after James W. Denver, the city is nicknamed the 'Mile High City' because of its elevation, which is exactly 5280 ft or 1609.344 meters above sea level.
More recently, the city was named the best place to live in the United States and gave the title of 'Mile High City' a whole new meaning as it legalized recreational cannabis back in 2012, truly making it the best place to live in the US. But, as you may know, cannabis laws change from state to state and city to city, so let's take a closer look at cannabis laws in Denver.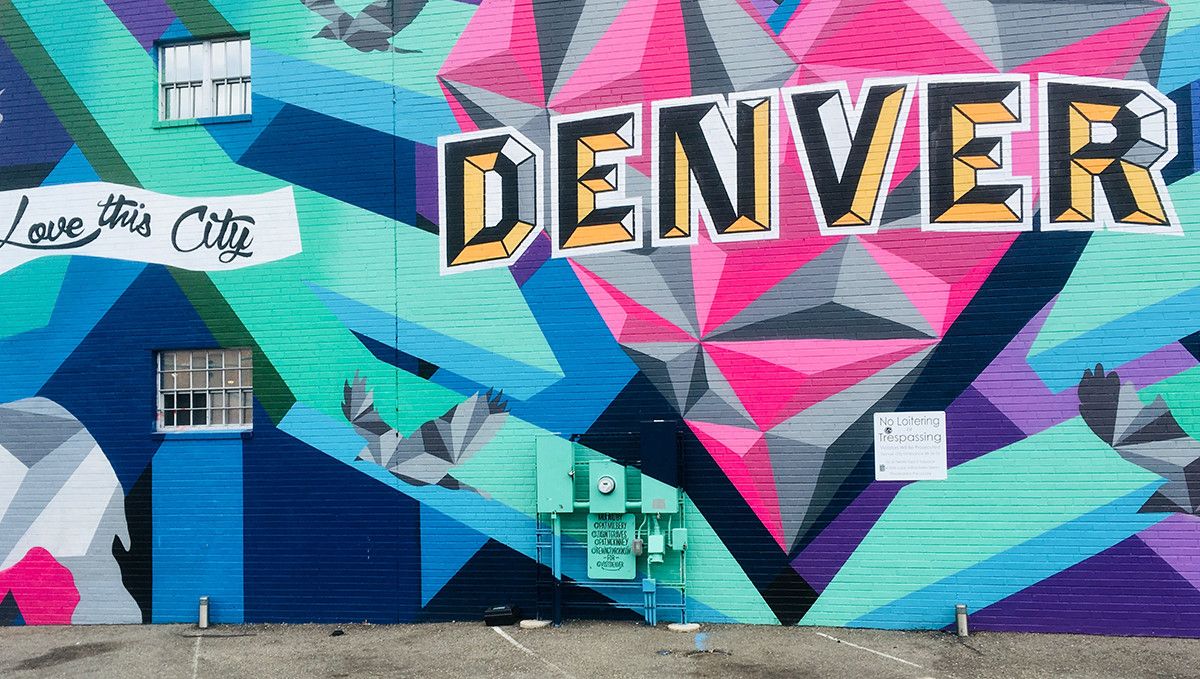 First of all, keep in mind that you must be 21 and older in order to buy cannabis and that the regulations below only apply to the city of Denver as each city and state will have slightly different regulations.
So let's start; Adults are allowed to buy and consume recreational weed on private property (if allowed by the owner) but it's still illegal to consume weed in a place that can be seen by the public or in a place where the public has access without restriction, I.E. hotels, non-cannabis businesses, parks, highways, etc…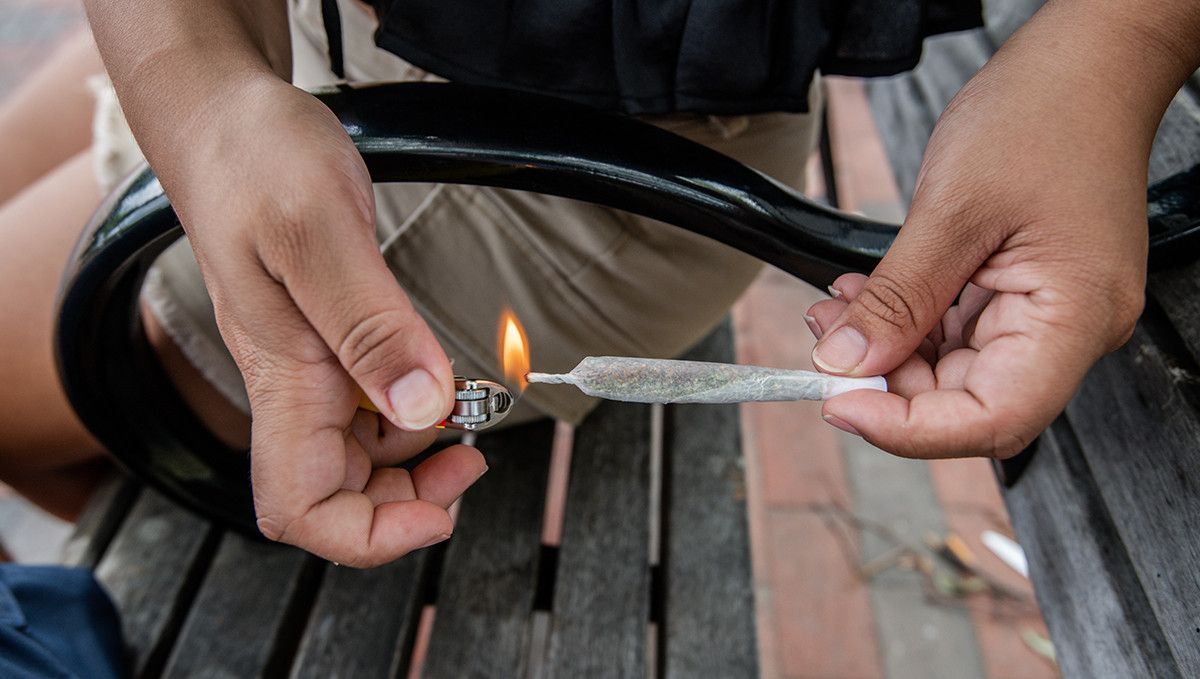 Also, recreational consumers are only allowed to carry up to 1 ounce (28 grams) of weed, 8 grams of concentrate, and edibles or other cannabis-infused products with up to 800 milligrams of THC. On the other hand, medical patients can carry up to 2 ounces (56 grams) of weed, 8 grams of concentrate and edibles, or any other cannabis-infused product containing up to 20.000 milligrams. This means that as long as you respect these amounts, you're able to carry it anywhere, including your car without breaking the law. But remember that driving under the influence of weed is illegal, so you should never smoke weed in your car and never cross state lines with weed.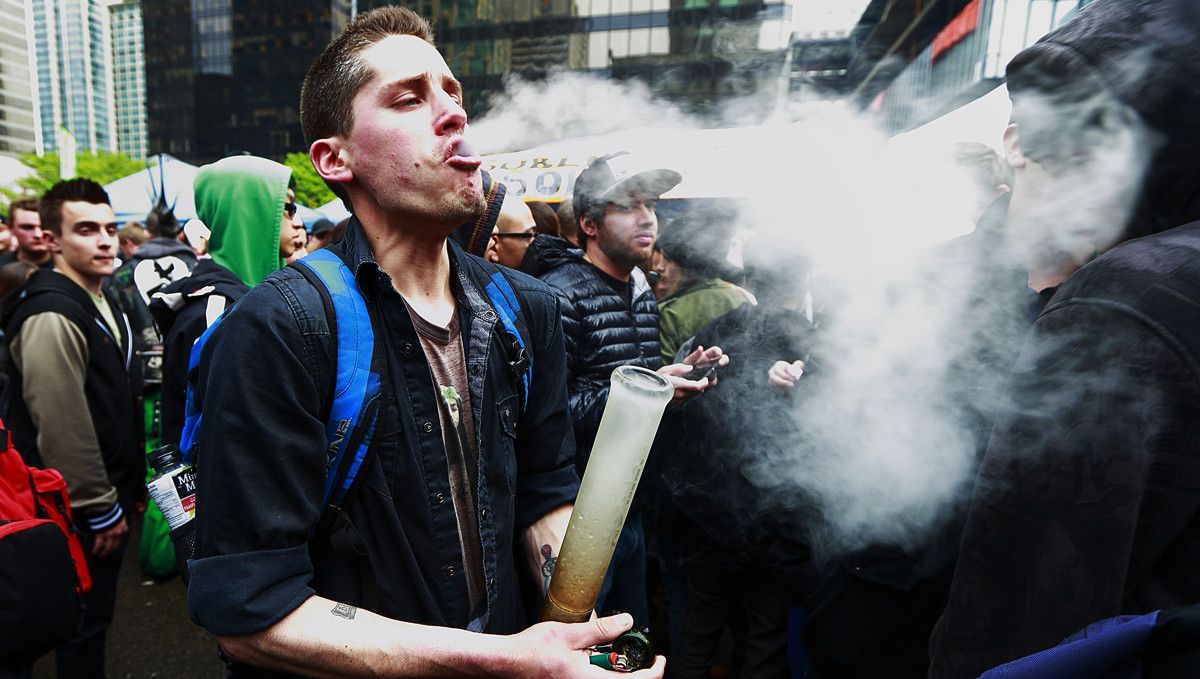 Denver also allows for weed delivery as long as it's delivered to a private residence; If you're staying at a cannabis-friendly hotel, it's legal to order weed if the hotel allows but you cannot get weed delivered to public property such as parks or restaurants. Considering cannabis regulations in Denver, it's quite easy to get weed and consume weed legally, so always make sure to follow the rules to avoid getting in trouble unnecessarily.
High Times Cannabis Cup in Denver
The first legal Cannabis Cup held in the US happened in Denver in 2012, and believe it or not, tickets were sold-out. With over 10.000 cannabis enthusiasts, the Denver Cannabis Cup was a huge success and since then, Denver has had Cannabis Cups every year until 2015, when the event got bigger and got renamed to High Times Cannabis Cup Colorado, which is definitely not a bad thing as now everyone had the chance to try the best weed products in the whole state of Colorado.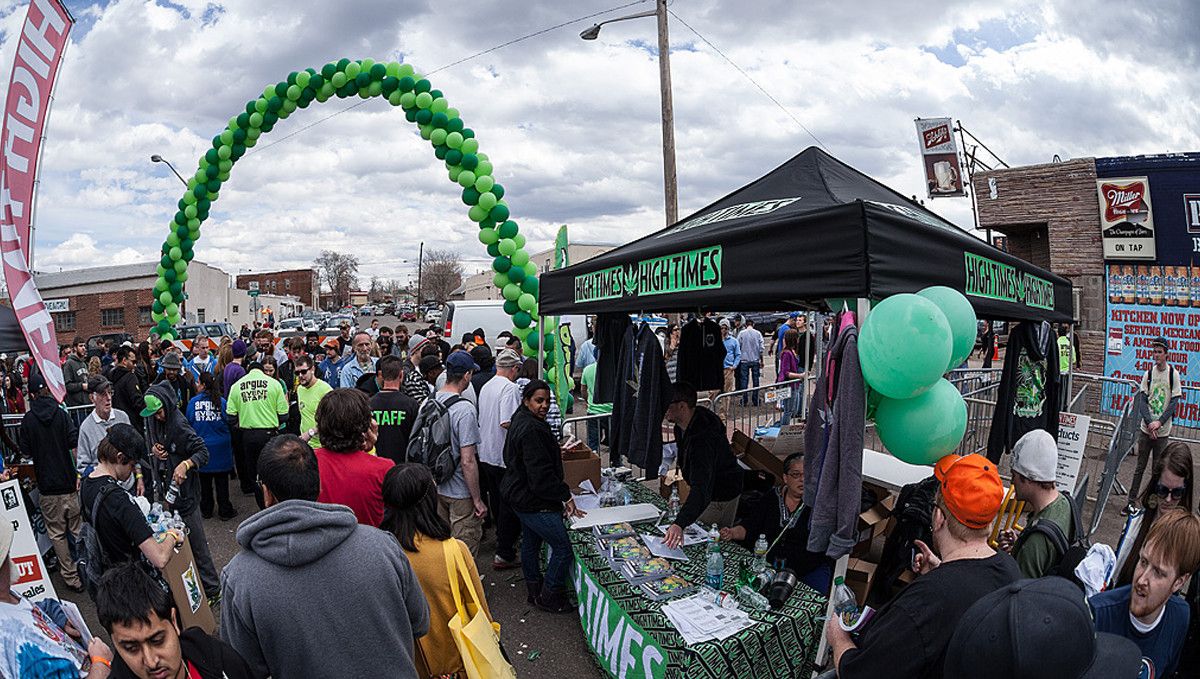 Dates
As mentioned above, the last Cannabis Cup in colorado was held in 2015, during the three days over the 4/20 weekend. With the most famous weed celebrities such as Snoop Dogg, Soja, and Nas, the event sold out in just 2 days as was expected from what is considered the biggest (legal) 4/20 celebration in the United States.
Judges and Evaluation Process
The last edition of High Times Denver Cannabis Cup was back in 2015, way before the pandemic and lockdowns so the competition was judged traditionally. Meaning that in the Denver Cannabis Cup, anywhere from 25-30 top specialists in the cannabis industry sampled and voted on the best of the best weed products in colorado based on their appearance, effects, aroma, flavor, and overall experience. Surprisingly, the 2015 edition of High Times Colorado Cannabis Cup had way more categories that current editions, let's check them out.
Award Categories
The 2015 edition of the competition had categories ranging from flower to concentrates to glass art, totaling the 21 categories that follow:
Flower
Colorado Hybrid
US Hybrid Flower
Colorado Sativa
US Sativa
Colorado Indica flower
US Indica
People's Choice
CBD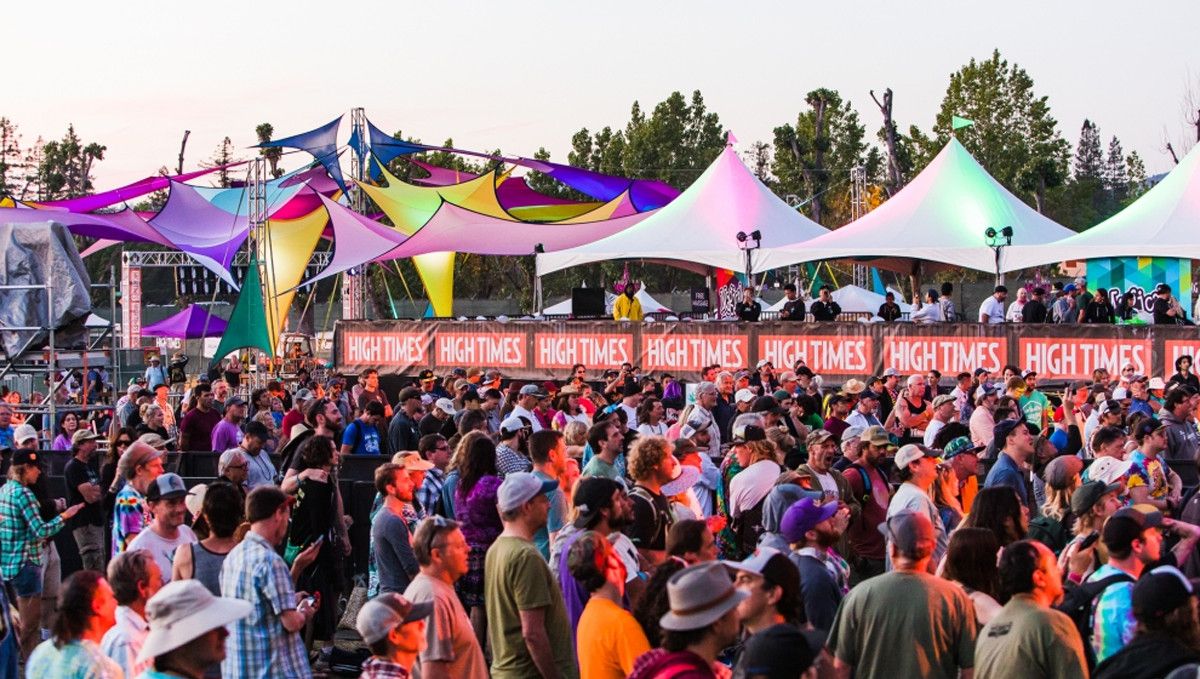 Concentrates
Non-Solvent Hash
Hybrid
Sativa
Indica
People's Choice
CBD

Edibles
Booth
Product
Glass Art
Vaporizer
Topical
Latest Winners
Denver Cannabis Cup: 2015 1st Place Winners
Category
Product / Strain
Producer / Cultivator
Booth
Vader Extracts
Product
Moxie Mix

by Vader Extracts

Glass art
Qbert

by Vader Extracts / Freeek / Pinky

Vaporizer
710 King Pen

by Loud Pack Extracts

CBD Flower
Tora Bora

by MMJ America

CBD Concentrate
OG Tonic

by The Smokers Club in collab. w/ Garden of Weedn

CBD Edible
160mg Banana Pudding Bar

by Shum-Met Bars in collab. w/ Foxtracts
| Category | Product / Strain | Producer / Cultivator |
| --- | --- | --- |
| Topical | Angel Save | by Champion Cannabis w/ Evolab |
| Edible | Bubba Kush Root Beer 100mg | by Keef Cola Signature |
| Non-Solvent Hash | Cookies and Cream Cubantech Drysift | by Exotic Genetix |
| Hybrid Concentrate | B Mega Wellness OG | by Nameless Genetics w/ The Weed of Studio City |
| Sativa Concentrate | Tangie #17 | by Gold Coast Extracts |
| Indica Concentrate | Crown OG Sugar | by Greenwolf LA / Nature's Lab Extracts / Crown OG |
| Category | Product / Strain | Producer / Cultivator |
| --- | --- | --- |
| Colorado Hybrid | Kong | by Allgreens |
| US Hybrid | T.S.T Cookies | by Greenwolf and Top Shelf Terps |
| Colorado sativa | Ghost Train Haze | by Greenman Cannabis |
| US Sativa | Ghost Train Haze #13 | by Greenway Las Vegas |
| Colorado Indica | Louis XIII | by Greenman Cannabis |
| US Indica | Grandaddy Purps | by Herbal Healing |
| People's Choice Concentrate | Sour Diesel Shatter | by The Green Solution |
| People's Choice Flower | Cindy White | by The Green Solution |
Tickets
If reading about these marvelous weed products got you excited, then what are you waiting for?
There won't be any more Denver Cups as the competition was renamed to Colorado Cannabis Cup but the Colorado Cannabis Cup: People's Choice edition is held yearly, so make sure to check High Times official webpage for the latest updates, tickets, and judge passes!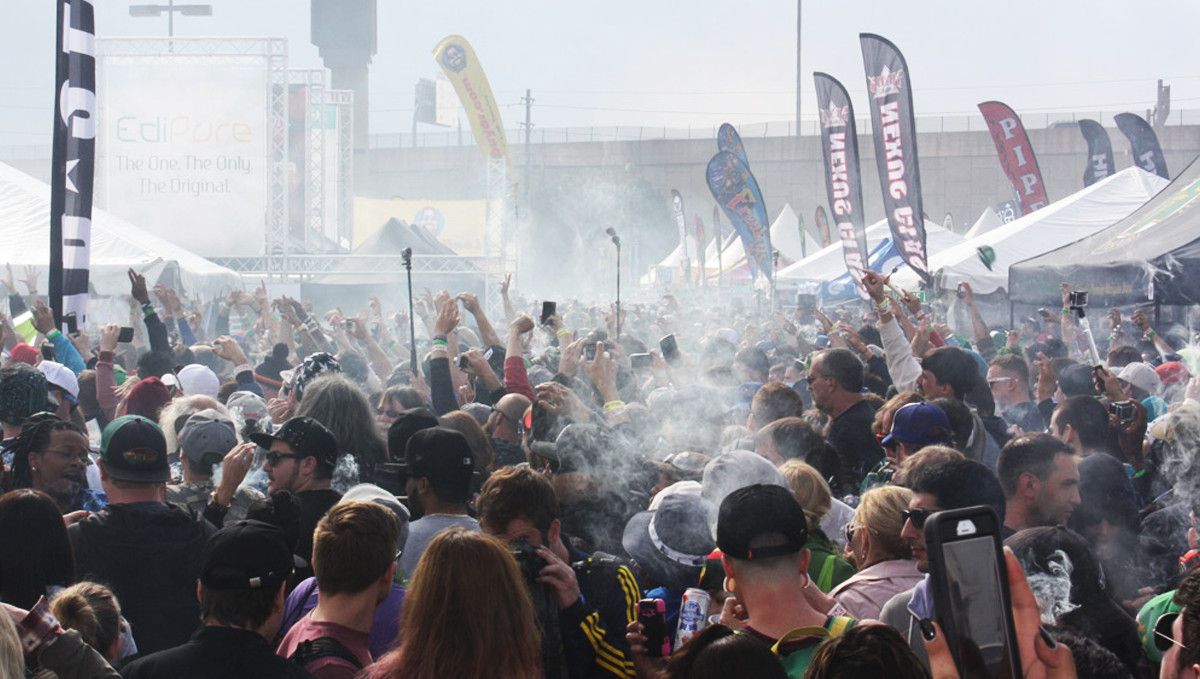 Conclusion
Not only High Times Cannabis Cups but any event in Denver, or Colorado is a great way to experience cannabis culture and excellent weed, especially if you're trying to get your hand on award-winners such as the Durban Poison, Snowdawg, and Cookies-n-Cream. Colorado is full of cannabis culture, as the state's history with cannabis goes a long way back so if you're a cannabis enthusiast, experiencing legal weed and every other cannabis-related activity is definitely a must!
As the legal cannabis industry grows, there are more and more niche cannabis cups and each one is unique; Sometimes more focused on the medicinal side and sometimes more focused on the recreational side but always focused on the cannabis community.
The American Autoflower Cup will be holding the unique cannabis cup and we invite you to come and be a part of this community, get to know like-minded individuals, and share your experience.