Oklahoma Cannabis Cup 2022: Full Weed Competition Guide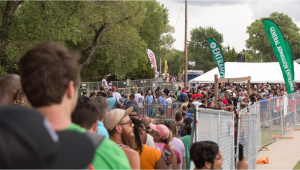 Oklahoma: Location and Cannabis Policy
Situated in the South Central region of the United States, directly above Texas with Arkansas to the east and New Mexico to the west, Oklahoma is about as close to the middle of the continental United States of America as you can get. The state name is derived from the Choctaw words okla which translates to 'people' and humma, meaning 'red'. There are more than 25 first nation languages still spoken in Oklahoma. Also known as 'The Sooner State', Oklahoma is home to pristine mountain ranges and eastern forests, with huge prairies and mesas dotted throughout.
Oklahoma has a long and checkered history with cannabis. The state is staunchly conservative and was actually one of the first places in the country to outlaw cannabis, way back in 1915. In 1933, during the great alcohol prohibition, the state once again criminalized cannabis as a way to redirect police focus away from bootlegging operations. It would be more than half a century before any serious changes were made to Oklahoma's cannabis laws.
In 2004, Oklahoma voters passed State Question 788, making it legal for patients with a doctor's recommendation to possess and use cannabis for medicinal purposes. However, it would be another 14 years before the state would see its first medical cannabis dispensary open its doors.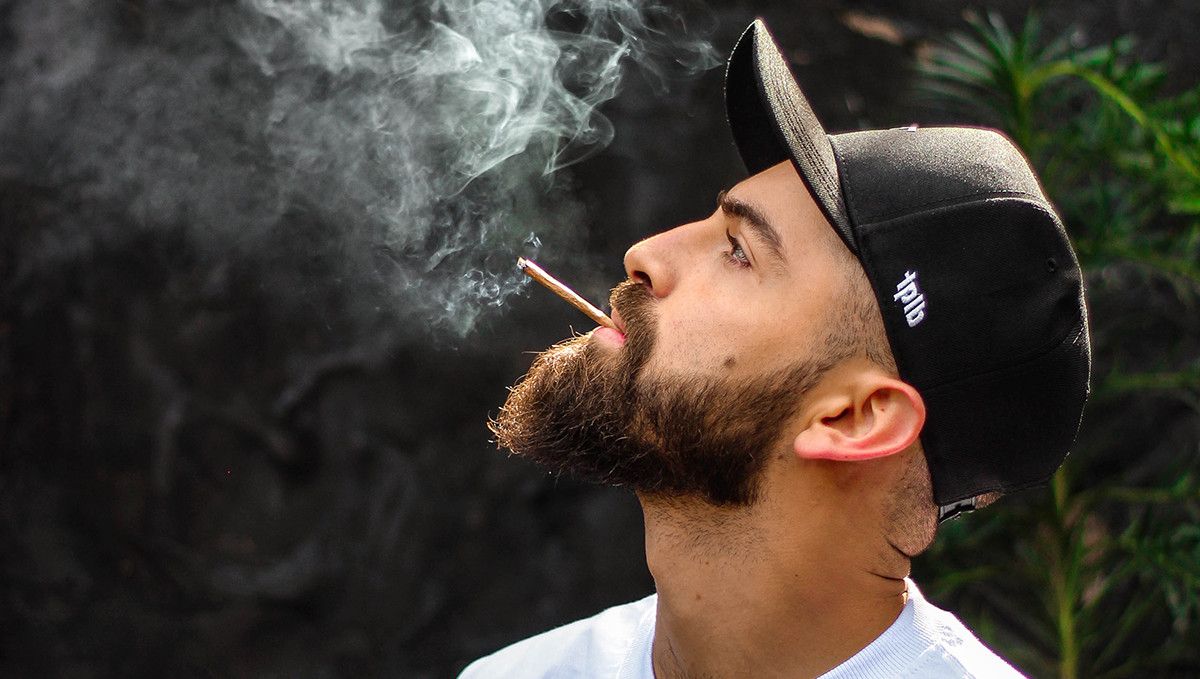 Finally, in 2018, Oklahoma voters passed State Question 788 again, this time making increasing the scope of the previous legislation for adults 21 and over to possess and use cannabis for medicinal purposes. Under this legislation, medical cardholders can hold up to:
3 ounces (85 g) of cannabis flower on their person;
6 mature cannabis plants (defined as plants that are in the budding stage) in their residence;
6 seedling plants (plants that are in the vegetative stage and are not yet budding, so not really seedlings per se);
1 ounce (28 g) of cannabis extract;
72 ounces (2 kg) of edibles;
8 ounces (230 g) of dried in their residence.
All medicinal card holders are permitted to smoke cannabis in any public area where tobacco smoking is allowed, with the exception of federal lands such as national parks or military installations.
Even though there are no recreational cannabis laws in place, with the changes in 2018 it instantly became one of the easiest places in the whole country to incorporate a cannabis business. With very few restrictions on marihuana business licenses and a super easy medicinal card application process, the state has since filled up with weed entrepreneurs looking to cash in on the lack of red tape.
There is a vote proposed for early 2023 on recreational cannabis which is expected to pass.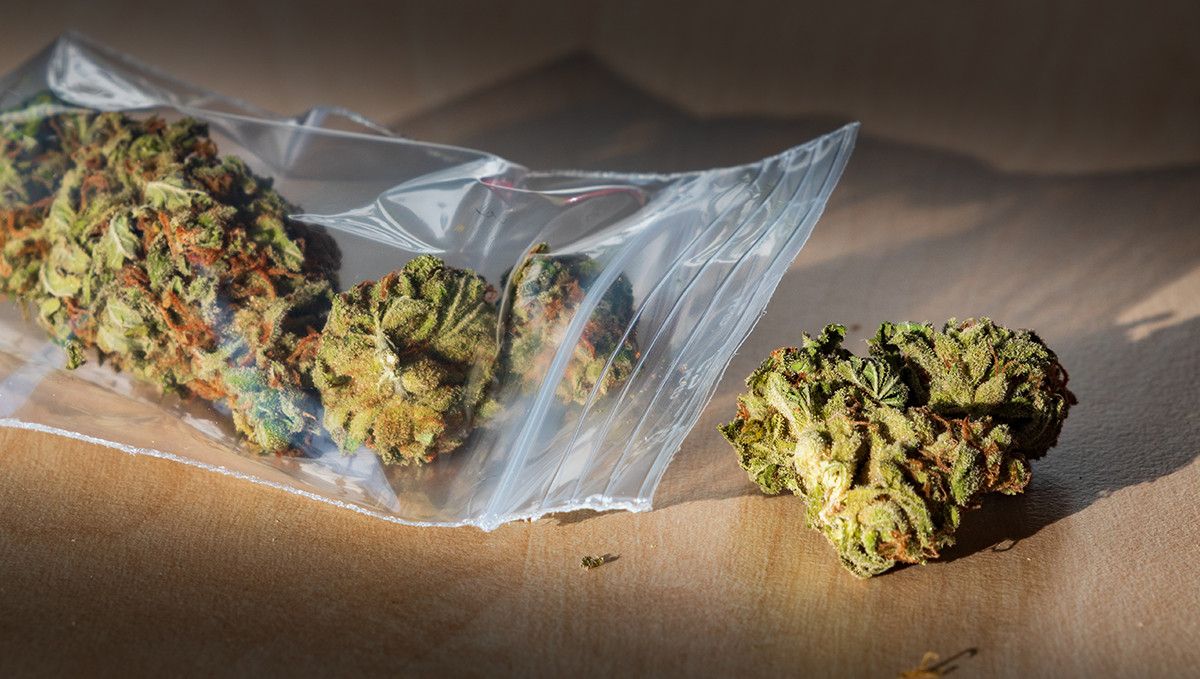 High Times Cannabis Cup in Oklahoma
The first-ever Oklahoma Cannabis Cup was held in 2020 with a second cup in 2021. Both of these events were 'Peoples Choice' awards, which strays from the usual 2-day festival type shows that we are all used to seeing for High Times Cannabis Cups events.
Dates
These 'People Choice' events are quite different, with the general public taking center stage in terms of judging. Instead of the ordinary panel of ganja business high flyers taking on the judging role, any adult of the age of 21 who resides in the state of Oklahoma and holds a valid medicinal marijuana card can apply to be a judge. In 2021, the judge's kits became available on July 24th, with the deadline for the submission of the judging reports being September 12th.
We are still waiting on confirmation about whether the 2022 dates and if the show will be run as a 'People's Choice' event or as a normal High Times Cannabis Cup.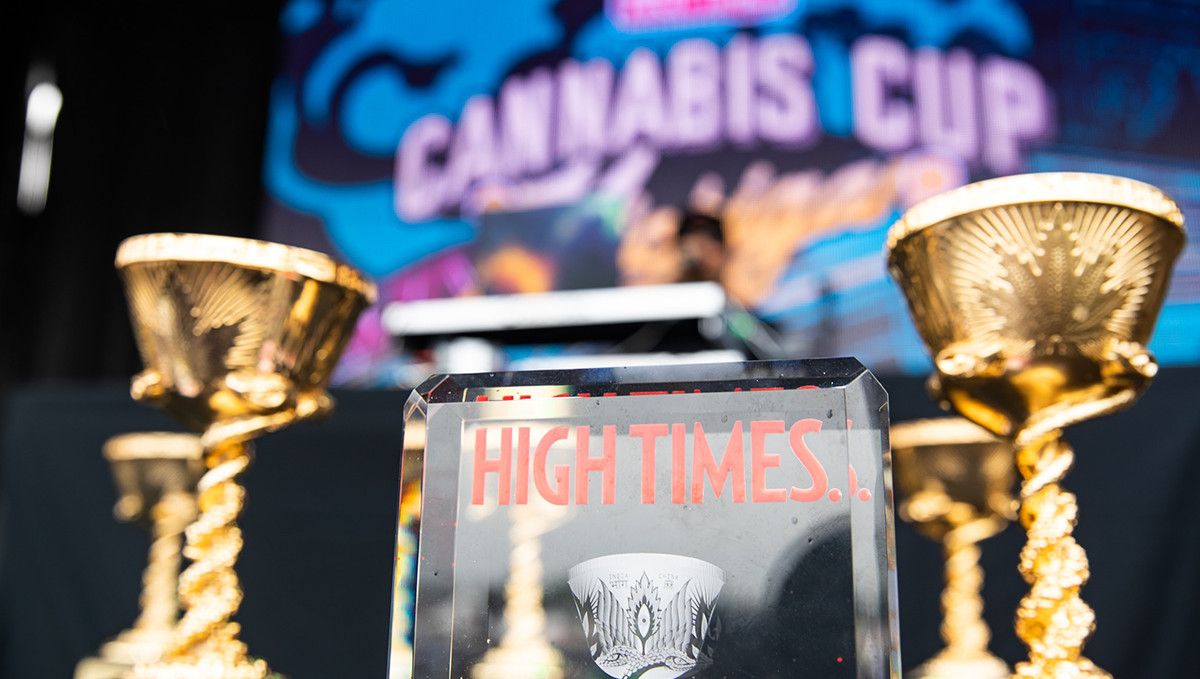 Judges and Evaluation Process
What's a High Times People Choice Judges Kit all about, and how does the process work?
It's all pretty simple. You just have to head over to one of the official retailers selling the kits, choose and purchase whichever category you are interested in judging, and enjoy what the kit has to offer. Then you just head back to the judging portal, submit your report, and you're done. To see the list of prices for the kits, and all the retailers for this year's event click https://www.cannabiscup.com/oklahoma, and for all the judging portal info head to https://www.cannabiscup.com/judge/.
Award Categories and Latest Winners
In 2021, the list of classification categories was:
Cannabis Cup in Oklahoma 1st Place Winners
Category
Product / Strain
Producer / Cultivator
Best Indica Flowers
Tina
Red River Pharms x Exotic Genetix
Best Hybrid Flowers
Tropic Truffle
Red River Pharms x Exotic Genetix
Best Sativa Flowers
Lilac Diesel
ALTVM
Best Pre-Rolls
Biscotti Infused Blunt Pre-Roll
Trade Craft Farms x Infamous Woodz
Best Non-Solvent Concentrates
Garlic Breath Solventless Daily Delight
ALTVM x Leaf Logic
Best Solvent Concentrates
NC Fire
Sunday Extracts
Best Vape Pens & Cartridges
Electraleaf Ultrapremium Hi-Cee Vape Cart
Best Edibles: Non-Food
Bloos Kloos 1000mg Tincture
Mr. Mack's
Best Edibles: Food
Iced Out Oreo Bar
Crispy's
Best Topicals
Electraleaf Extreme Pain Relief Cooling Roll-On

Where To Grab Tickets
Since, so far, there have only been two events (both being 'Peoples Choice') - there have been no ticketed events in Oklahoma. Our fingers are firmly crossed for a full High Times Cannabis Cup next year, so check back in a month or two for updated info. Alternatively, you can always head over to www.cannabiscup.com/ or just run a quick google search to find all the info.
Other Cannabis Award Ceremonies and Events in Oklahoma
Just because Oklahoma hasn't joined the list of recreational weed legal states yet doesn't mean there aren't a bunch of cannabis events happening throughout the state annually.
The Cowboy Cup is an annual event billed as "Oklahoma's Premier Cannabis Championship and Arts Festival" - and honestly, it's hard for us to argue. This now legendary event has run for the last few years, quickly becoming the must-see event for all cannabis enthusiasts, statewide. Running under the motto "You Can't Buy our Buckle", this event is known to be one of the most fair, ethical, and comprehensive cannabis competitions in the entire country.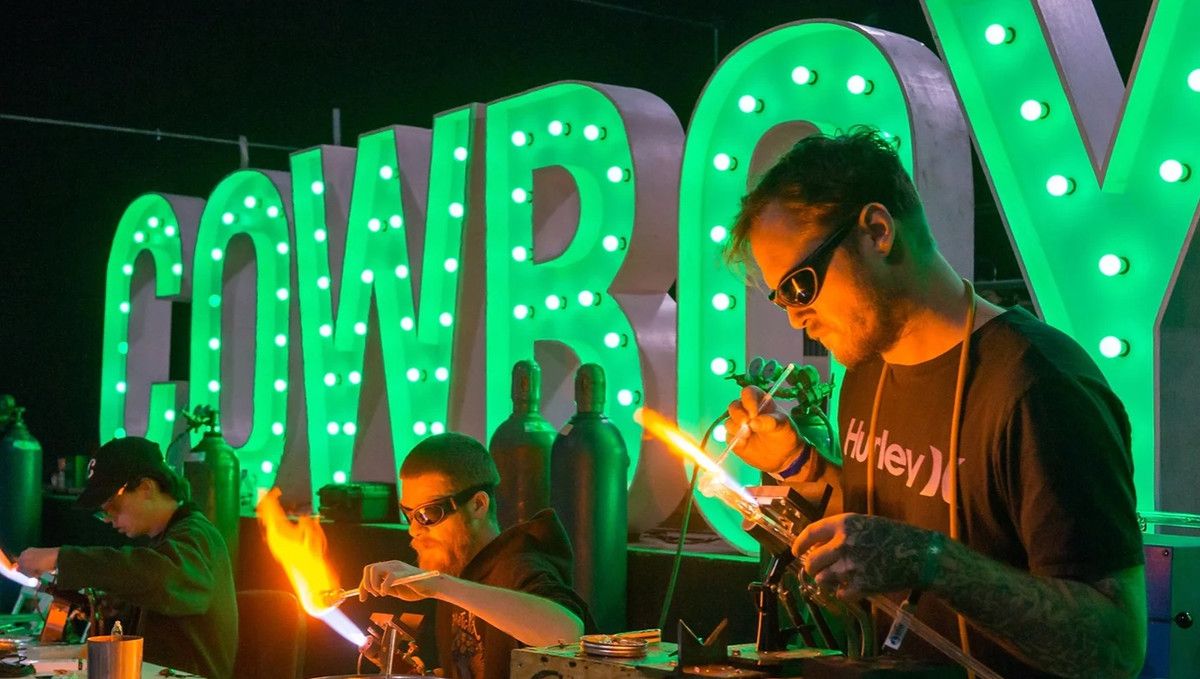 Harvest Fest Cannabis Cup is another huge Oklahoma cannabis event run at Camp Copperhead in Spavinaw. This list of categories judged in this one is pretty extensive, and entry prices are some of the lowest out of any cannabis competition in the entire country. 2021 was the fourth time the event had been run, with an announcement regarding the next event expected soon.
Dates
The Cowboy Cup will take place at the legendary Tumbleweed Dance Hall & Concert Arena in Stillwater, Okla. The event will run from 11 am to 12 am on Dec. 2nd & 3rd, 2022.
The last Harvest Fest Cannabis Cup was held for the fourth time back in 2021. Unfortunately, 2022 has already passed (on Sept 9th and 10th), but we expect an announcement regarding the 2023 event soon. Check back here to grab the info in a month or so.
Judges and Evaluation Process
As we mentioned earlier, The Cowboy Cup bills itself as one of the most transparent, ethical, and fair cannabis comps worldwide. Hand-selected judges are chosen through a thorough application process and are then asked to rate each sample on appearance, aroma, flavor, cure/finish, and experience. Each of the flower samples is also run through the Ganjier® SAP cannabis rating system. Do they also have one of the most in-depth concentrate classification classes out of any cannabis cup in the world right now?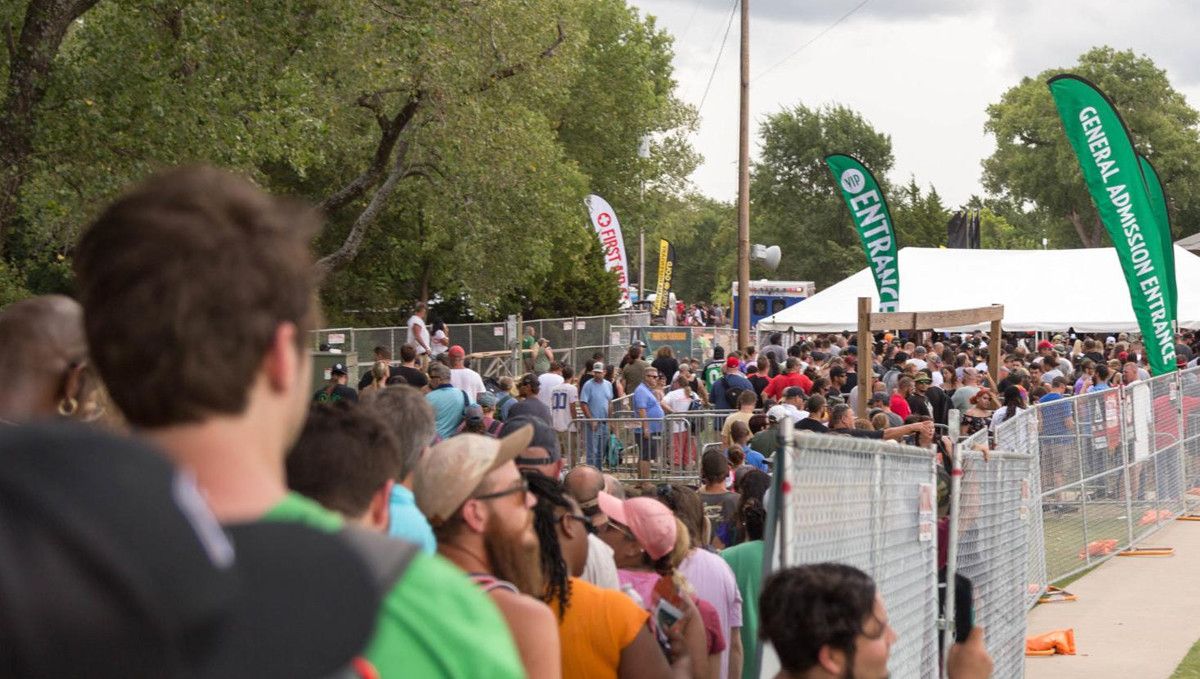 What's the Ganjier® SAP cannabis rating system?
Lab tests are great for finding out the exact chemical makeup of a specific strain, but they don't really give a genuine score on the actual desirability. As we are all well aware, we humans a subject to certain subconscious biases, so that's where the Ganjier® SAP cannabis rating system comes in. By breaking down the four most important aspects of cannabis flowers - Appearance, Aroma, Flavor, and Experience - into subcategories, the entire judging process is made to be a much more controlled process. Each subcategory is then graded with a score of between 1-10.
This system was created by 18 of the most respected cannabis professionals in the industry and allows less experienced judges to follow the protocol that the industry leaders use, in a simple and straightforward manner.
For The Hempfest Cup, each category features at least 12 per category. All judges are card-holding medicinal marijuana patients from Oklahoma, with each potential judge going through a rigorous screening process to see if they hold the knowledge needed for the role. The panel is made up of a diverse group of cannabis enthusiasts who not only bring different perspectives to the table but also really know their stuff.
Award Categories and Latest Winners
Both of these award ceremonies offer prizes in various classifications. We won't list every single one here, but the main categories and winners in the previous cups were:
The Cowboy Cup 1st Place Winners
| Category | Product / Strain | Producer / Cultivator |
| --- | --- | --- |
| Best Indoor Flowers | Slapz | ALTVM |
| Best Sungrown Flowers | Lemon Meringue Cake | Pharmicated |
| Best Sungrown Light-Assisted Flowers | Orange Cheese | Prairie Farms |
| Best Pre-Rolls | Tropical Runtz | Progressive Grow Labs |
| Best Rosin | Papaya Punch | Scissortail Solventless & Top Notch Herbal Care |
| Category | Product / Strain | Producer / Cultivator |
| --- | --- | --- |
| Best Temple Ball | Ice Cream Cake | Cicada Labs x Snaxland |
| Best Ice Water Hash | Mai Thai Mints | Cicada x Jubel Exotics |
| Best Edibles: Hard/Soft Candy | Strawnana | Dandy Lion Edibles |
| Best High-Dose Edibles | 1000mg Black Hole Gummies | Kosmik Brands |
| Best Topicals | Xengay Medicated Roll-on | Xen Xtracts |
The Hempfest Cup 1st Place Winners
| Category | Product / Strain | Producer / Cultivator |
| --- | --- | --- |
| Best Indica Flowers | Mr. Big Stuff | Bobs Cannabis Co |
| Best Hybrid Flowers | Designer Runtz | Kind Origins |
| Best Sativa Flowers | Tropicana Cookies | The Healing Hand Collective |
| Best Pre-Rolls | Banana Runtz | Pharmacated |
| Best Infused Pre-Rolls | Premium Diamond ROLL | War Party/R.O.L.E |
| Category | Product / Strain | Producer / Cultivator |
| --- | --- | --- |
| Best Hash | Vixen Bubble Hash | 918 OG |
| Best Vape Pens & Cartridges | Slurricane | Helix |
| Best Edibles: Gummies | Nerd Rope | Dankland |
| Best Edibles: Non-Gummies | Peanut Butter Cups | JKJ Proccesing |
| Best Beverage | Lemon Berry | JKJ Proccesing |
| Best Topicals | Cannidex | Pharmacated |
Where To Grab Tickets
Tickets for The Cowboy Cup can be found right here https://www.kayaeventtickets.com/ , as can competition entry tickets and passes for the different vendor booths available. Single-day passes start at only $45 per day!
For The Harvest Fest and Cannabis Cup tickets, head to https://www.campcopperheadspavinaw.com/tickets.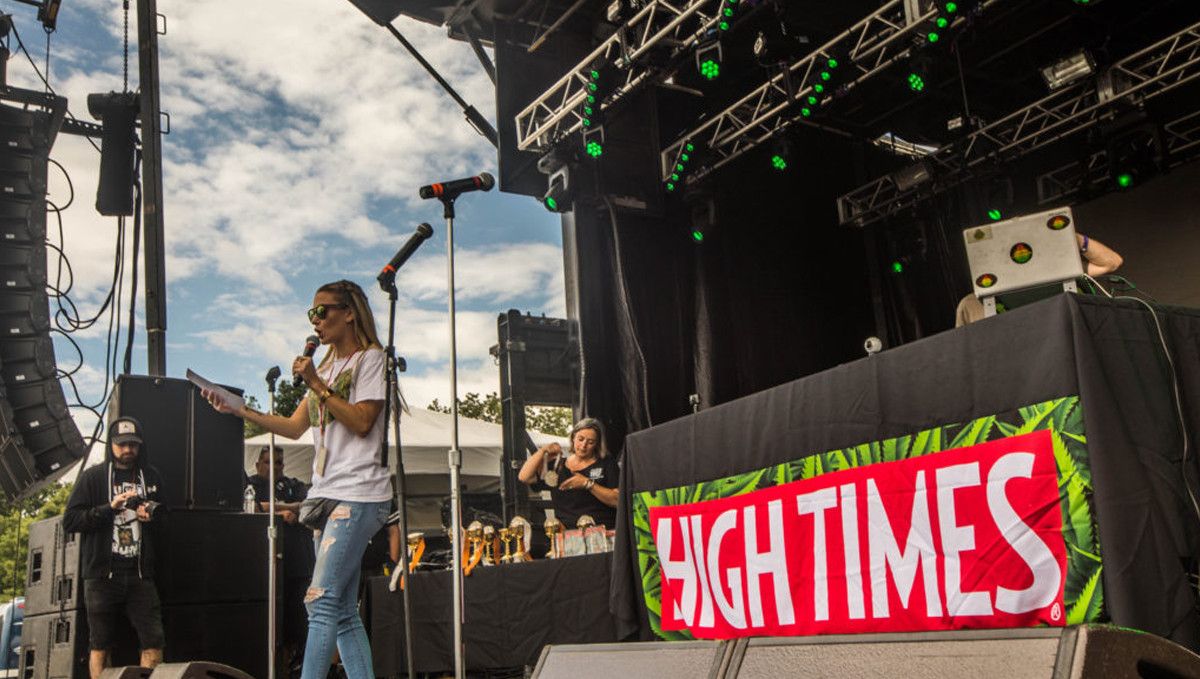 Conclusion
So there you have it, all you need to know about the Oklahoma cannabis cup scene. Sure, there were a few events we had to breeze over, but it's great to see that the weed culture is fully thriving in what was once one of the strictest states in the USA for cannabis penalties. Let's hope that the upward trend continues, with more events to be excited for!
As the legal cannabis industry grows, there are more and more niche cannabis cups and each one is unique; Sometimes more focused on the medicinal side and sometimes more focused on the recreational side but always focused on the cannabis community.
The American Autoflower Cup will be holding the unique cannabis cup and we invite you to come and be a part of this community, get to know like-minded individuals, and share your experience.