Oregon Cannabis Cup 2022: Your Comprehensive Guide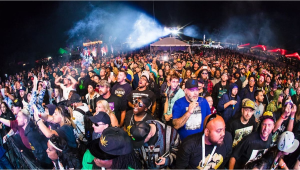 Oregon: Location and Cannabis Policy
Oregon is located on the Pacific North West Coast of the United States, bordering California, Nevada, and Idaho. While Portland is the largest and most recognizable city in Oregon (and the cannabis capital of the state), Salem is actually the state capital. Oregan is extremely ecologically diverse, containing everything from rainforests to volcanoes, deserts, and huge lakes.
Cannabis has been a part of Oregon culture for generations and is known for its progressive attitude towards cannabis. It became the first in the US to decriminalize possession of small amounts of weed in 1973. In 2014, Oregon voters passed Measure 91, which legalized the recreational use and sale of cannabis for adults 21 and over making it the fourth state to do so. In 2022, Oregon is one of the most weed-friendly states in the US. It is a true hub for ganja-centric culture with a thriving cannabis cultivation industry and an abundance of dispensaries.
Since the passing of the recreational cannabis policy, adults over the age of 21 have been allowed to legally:
Posses up to 2 oz (28 grams) of dried cannabis flower in public;
Posses up to 8 oz (228 grams) of dried cannabis flower at home;
Cultivate 4 plants or fewer at home.
It is a little more complicated when it comes to hash and extracts. At home, citizens of Oregon are allowed to possess up to:
16 ounces solid infused cannabinoid products;
72 ounces of liquid-infused cannabinoid products;
1 ounce or less of cannabinoid extracts.
If you are caught with less than 1/4 oz of cannabinoid extract and cannot prove that it was purchased from a licensed retailer then you could be charged with a misdemeanor punishable by up to 1 year in prison and a fine of up to $6,250. Any more than this and you could be charged with a felony offense and face up to 5 years in prison and a fine of up to $125,000.
So, while the state is known for being a leader in cannabis policy, it does still have the power to lay down some pretty heavy punishments if you are caught doing the wrong thing. Just follow the rules and you shouldn't have anything to worry about.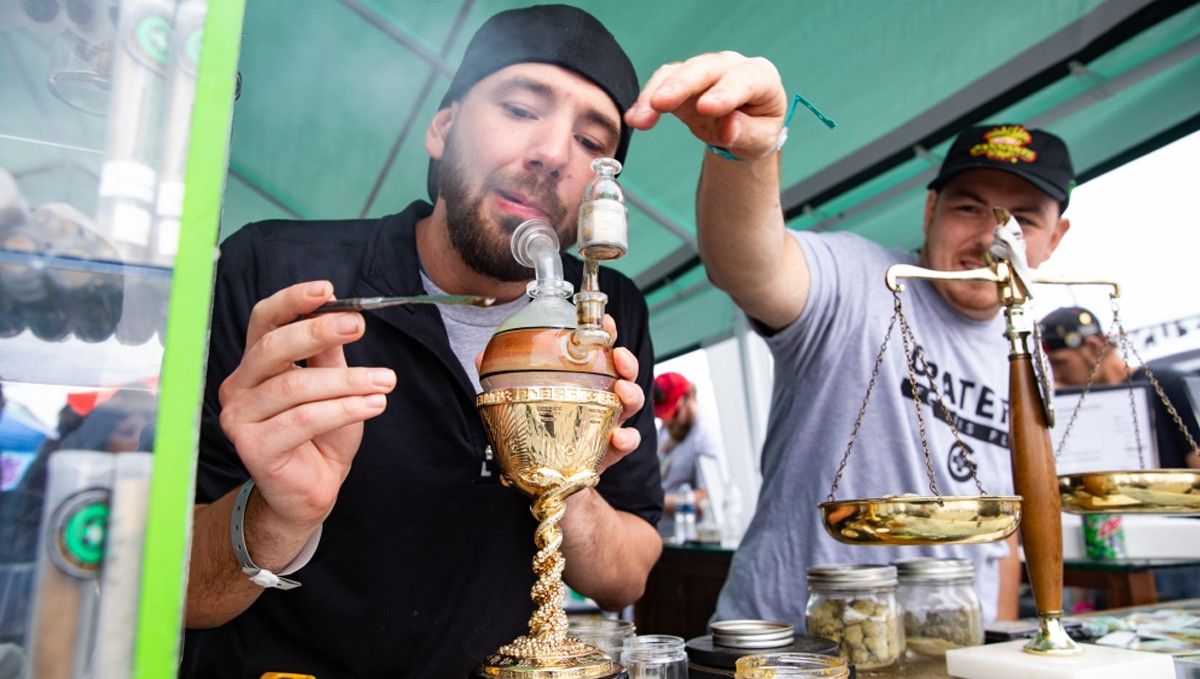 High Times Cannabis Cup in Oregon
Cannabis competitions come in all shapes and sizes, but the most prestigious has to be the High Times Cannabis Cup. It's only been held once in Oregon (back in 2020), but we are hoping to see a return in 2023. Like most of the High Times Cannabis Cups since the beginning of COVID, this was a 'Peoples Choice' event.
Hold on, what is a 'Peoples Choice' event exactly?
The High Times Cannabis Cup in Oregon was decided by popular vote instead of having a panel of expert judges. This meant that anyone over the age of 21 who also held a valid medicinal marihuana card in the state could apply to become part of the judging panel. more on this later.
Dates
The 2020 Cup was open for competitor sample submissions from the 22nd to the 24th of October. The Judging submission window was between October 30th to November 30th. The digital award ceremony was held on January 10, 2021 (yeah, we know that is not 2020 - but it is how High Times decided to run this event).
It's safe to say that now the pandemic seems to be mostly behind us, we are all super hopeful of seeing a return to the old, 2-day festival style High Times Cannabis Cup format. Don't get us wrong, the 'People's Choice' style was great in its own way, and was a really novel way of getting the general cannabis community more involved in the process - but we all know that nothing quite compares to the atmosphere and excitement of an in-person event.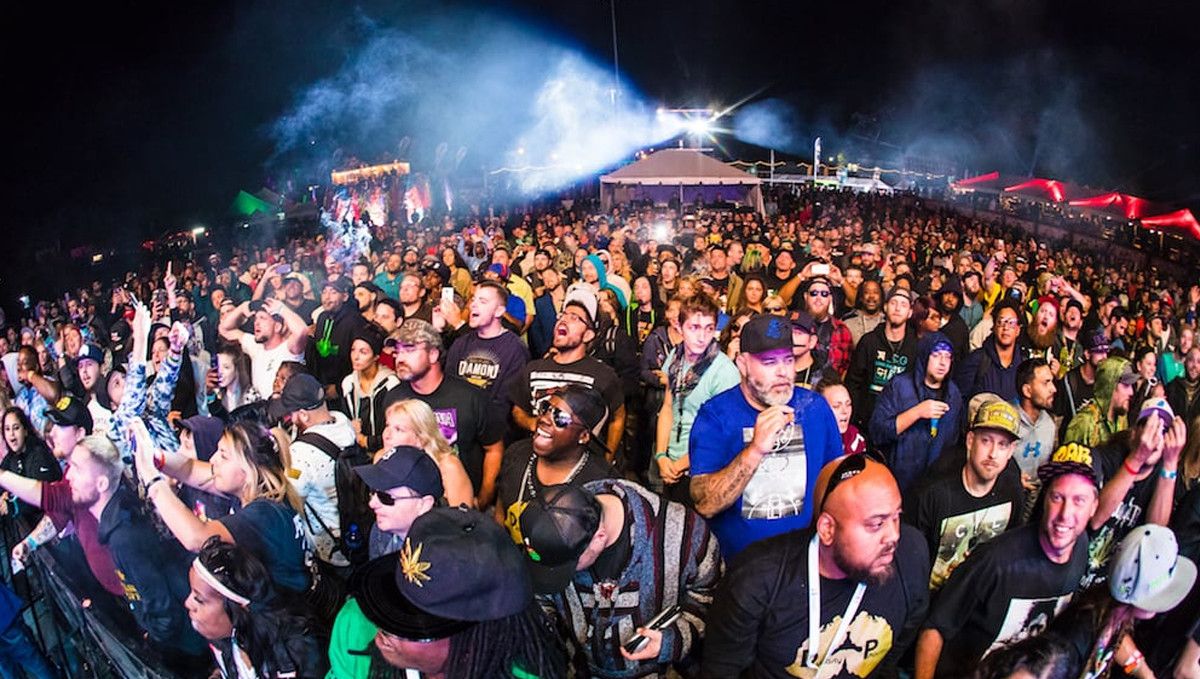 Judges and Evaluation Process
For the 2020 event, anyone who wanted to apply to become a judge simply had to head over to https://www.cannabiscup.com/judge/ and fill out the required forms. Once selected, they were able to head to a long list of participating dispensaries to grab the judging kits. These were split up into the award classifications and ranged in price from $91 (pre-rolled) to $260 (Indica flowers), depending on the kit.
Once the judges had the kit they were asked to sample each product and submit a judges card for each. They were asked to grade each sample on a range of classifications, depending on the category.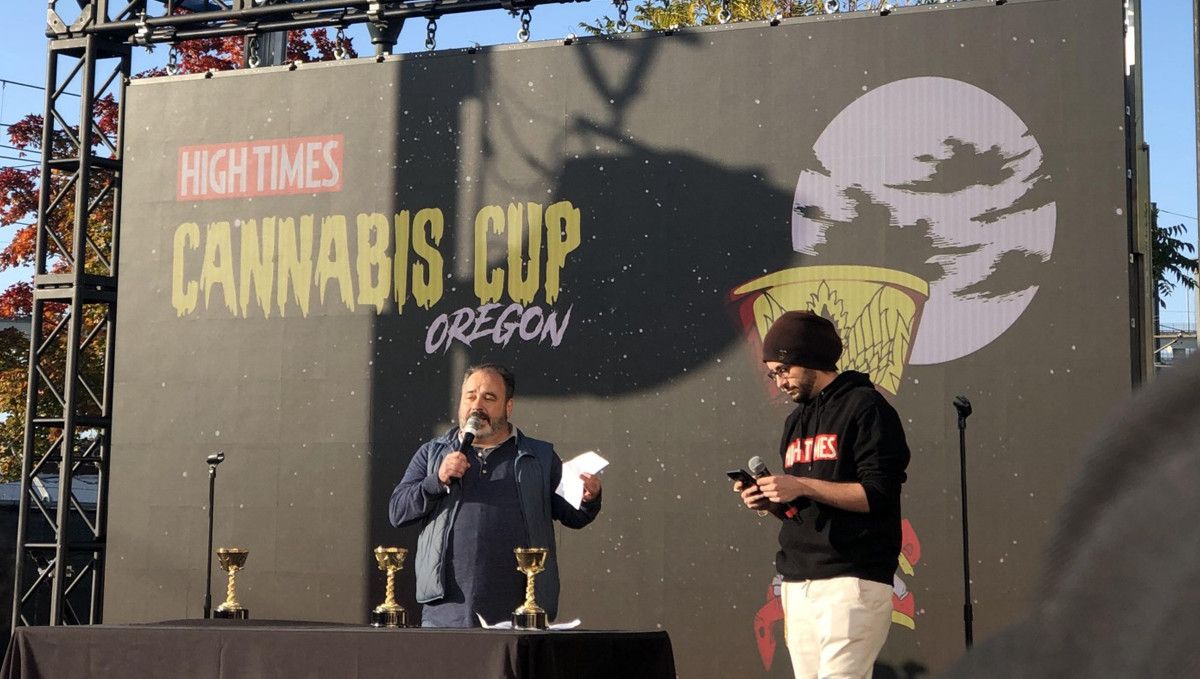 Award Categories and Latest Winners
Oregon Cannabis Cup 1st Place Winners
| Category | Product / Strain | Producer / Cultivator |
| --- | --- | --- |
| Best Indica Flowers | Strawberry Guava | by Deschutes Growery |
| Best Hybrid Flowers | Platinum Candy Mintz | by PDX Organics |
| Best Sativa Flowers | Mimosa | by PDX Organics |
| Best Sungrown Flowers | Blueberry Muffins | by Million Elephants |
| Best Pre-Rolls | Banana Punch Solventless Loud Pre-Roll | by Decibel Farms |
| Category | Product / Strain | Producer / Cultivator |
| --- | --- | --- |
| Best Non-Solvent Concentrates | Banana Punch Live Rosin | by Decibel Farms |
| Best Solvent Concentrates | Sunday Extracts | NC Fire |
| Best Vape Pens & Cartridges | Tropicanna Cookies Solventless Rosin Vape | by Happy Cabbage Farms x Evans Creek Farms |
| Best Edibles: Gummies and Candies | Variety Pack Cannabis Dark Chocolate Truffles | by Crop Circle Chocolate |
| Best Edibles: Baked Goods and Others | Chocolate Brownie | by Happy Kitchen |
| Best Topicals | Electraleaf Extreme Pain Relief Cooling Roll-On | |
Where To Grab Tickets
All ticketing info can be found at the High Times Cannabis Cup website - https://www.cannabiscup.com/oregon
Other Cannabis Award Ceremonies and Events in Oregon
The list of cannabis competitions and events in Oregon is long. Really long. Let's focus on a few of the bigger ones, yeah?
The Oregon Growers Cup is the longest-running cannabis cup in the state and the one that most of the bigger-name growers really care about. They have all the classic category classifications that we know and love, a great panel of judges, guest speakers, product demos, giveaways, and a whole bunch more.
Then we have The Cultivation Classic, which is a two-day event packed with science education and good times in Portland. Although it hasn't been run since 2019 (again, thanks to COVID), the main stage was packed with a crazy lineup of leading cannabis researchers. Hopefully, we see this one back soon.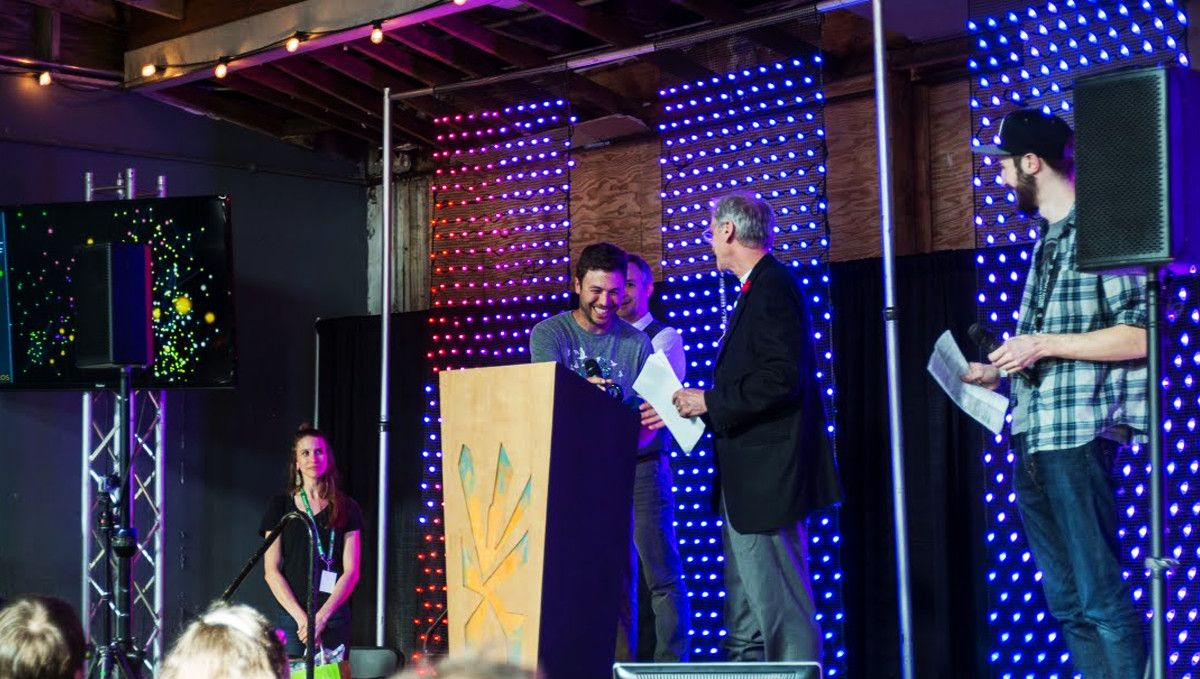 Dates
The next Oregon Growers Cup will take place on December 3rd, 2022 at 454 Gravel Pit Lane - Riddle, OR 97469.
The Cultivation Classic has yet to announce dates for the next ceremony, but you can rest assured that it will be back in 2023. We should hopefully have some more info for you in a month or so, so check back or head to https://www.cultivationclassic.cc/
Judges and Evaluation Process
The Oregon Growers Cup boasts a long list of qualified cannabis experts as their judges. The judging panel is split depending on the category being looked at, with four judges each for the edibles, flowers, and concentrates. The Hemp category has a two-judge panel. Head over to https://www.oregongrowerscup.com/ and scroll down to see the full list. This cup uses Green Leaf Lab as its official testing partner and asks the judges to score based on a checklist of quality points.
The Cultivation Classic is a bit different in that it's not just one big award ceremony. Instead, it's more of an educational event with a few awards sprinkled in. The focus is on cannabis science, technology, and research. They don't really have an official list of judges or an evaluation process, but they have over 200 judging spots available which is open to anyone and everyone living in the USA, so if you think you have what it takes you can register as a judge yourself.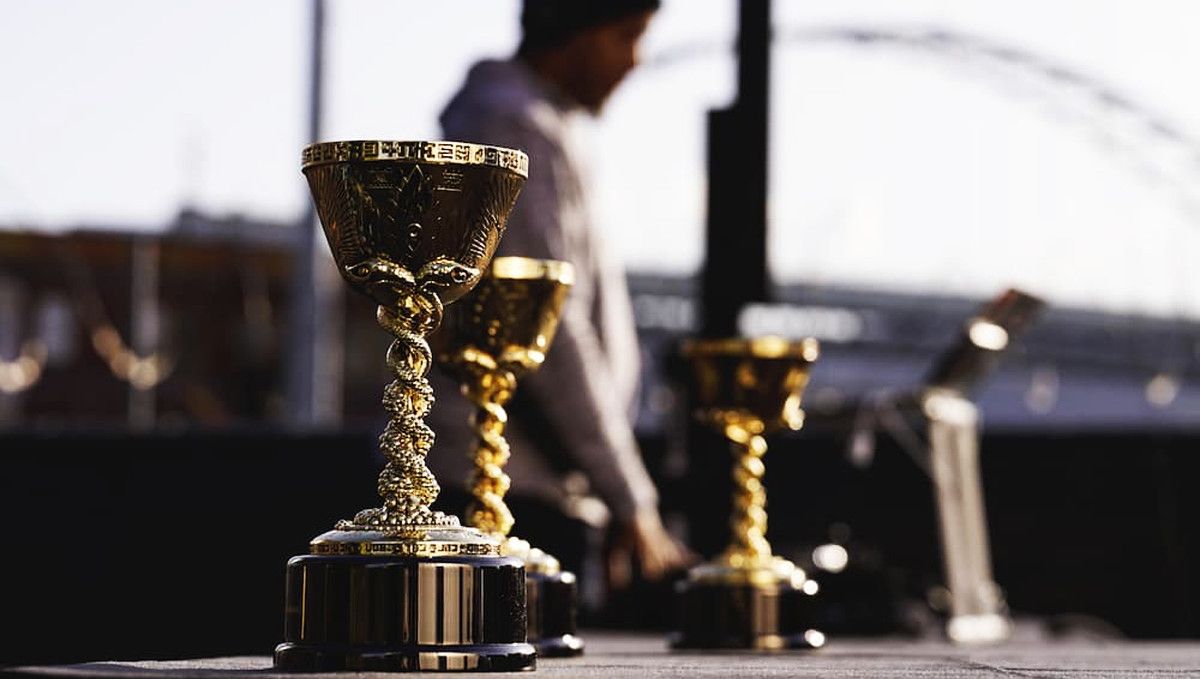 Award Categories and Latest Winners
The Oregon Growers Cup 1st Place Winners
| Category | Product / Strain | Producer / Cultivator |
| --- | --- | --- |
| Best Indoor Flowers | GMO | Nelson & Company Organics |
| Best Outdoor Flowers | Orange Push Pop x Animal Mintz | Dirt Dawgz |
| Best Greenhouse Flowers | Sherbacio | The Plant |
| Best Pre-Rolls | Gooble Gobble | Rebel Spirit Cannabis |
| Best Solventless Extract | Papaya | Madrone Farms |
| Best BHO Extract | Blueberry Muffin Live Resin Diamonds | Rebel Roots Farms |
| Best Vape Pens & Cartridges | Blueberry Muffin #4 | NW Kind |
| Best Topicals | Rainbow Children | Angel Industries |

There is one more category that really sets this cup apart from the rest - the 'GrowMasters'. Unlike a traditional competition where growers go head to head with their in-house genetics, the new Grow Master Competition puts everyone on the same field by giving all entrants clones from the same strain. The cultivators then work on this strain for as long as they like and submit the samples for lab testing and judging. We honestly love this idea, and hope to see other cups implement a similar idea in the coming years!
Last year's winners were:
State3 Farm - Indoor GrowMaster
Alter Farms - Outdoor GrowMaster
Bliss Cultivation - Greenhouse GrowMaster
The Hempfest Cup
The Hempfest Cup 1st Place Winners
| Category | Product / Strain | Producer / Cultivator |
| --- | --- | --- |
| Best Hemp Flowers | SUVER HAZE GROWN | BY HORN CREEK HEMP |
| Best Sungrown Flowers | LEMON MERINGUE GROWN | BY SACRED FLOWER FARMS |
| Best Supplemental Light Flowers | BIRDS OF PARADISE GROWN | BY CANNASSENTIALS |
Where To Grab Tickets
Tickets to The Oregon Growers Cup will go on sale very soon, so make sure to head over to the official website for all the latest news.
We are still awaiting any announcement on The Hempfest Cups next event, but as soon as we know so will you!
Conclusion
Well, there you go. Everything you need to know about the main cannabis comps in the beautiful state of Oregon. Make sure you check back soon to see all the updated information, and happy toking!
As the legal cannabis industry grows, there are more and more niche cannabis cups and each one is unique; Sometimes more focused on the medicinal side and sometimes more focused on the recreational side but always focused on the cannabis community.
The American Autoflower Cup will be holding the unique cannabis cup and we invite you to come and be a part of this community, get to know like-minded individuals, and share your experience.