Portland Cannabis Cup 2022: Discover the Best Guide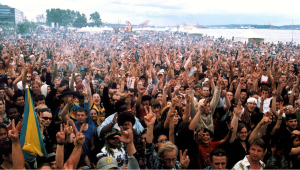 Portland: Location and Cannabis Policy
As the name alludes to, Portland is a port city located in the state of Oregon, located in the Pacific North West region of the USA. While it is the largest (and most notable) city in the state, it's actually not the state capital - Salem takes that role.
A true weed town through and through, the cannabis counter-culture took hold in the 70s and has been a significant force in the city ever since. Oregon became only the second state to introduce recreational cannabis laws in 2015, and Portland has been a true pioneer area in the American cannabis industry.
While it may not be as rain-drenched as Seattle (another Pacific North West weed mecca), Portland is famous for its dreary, overcast days - which has been a driving force behind the boom in indoor growing in the last few decades. This has pushed the scene to produce some of the best indoor cannabis in the entire country.
The cannabis laws in Portland are pretty relaxed. Recreational use has been legal since 2015, and there are no real restrictions on where you can consume weed - as long as it's not in public. That said, there are a few places where smoking or vaping is not allowed, such as:
within 10 feet of a public building;
on public transport;
in a moving vehicle;
on any federal land.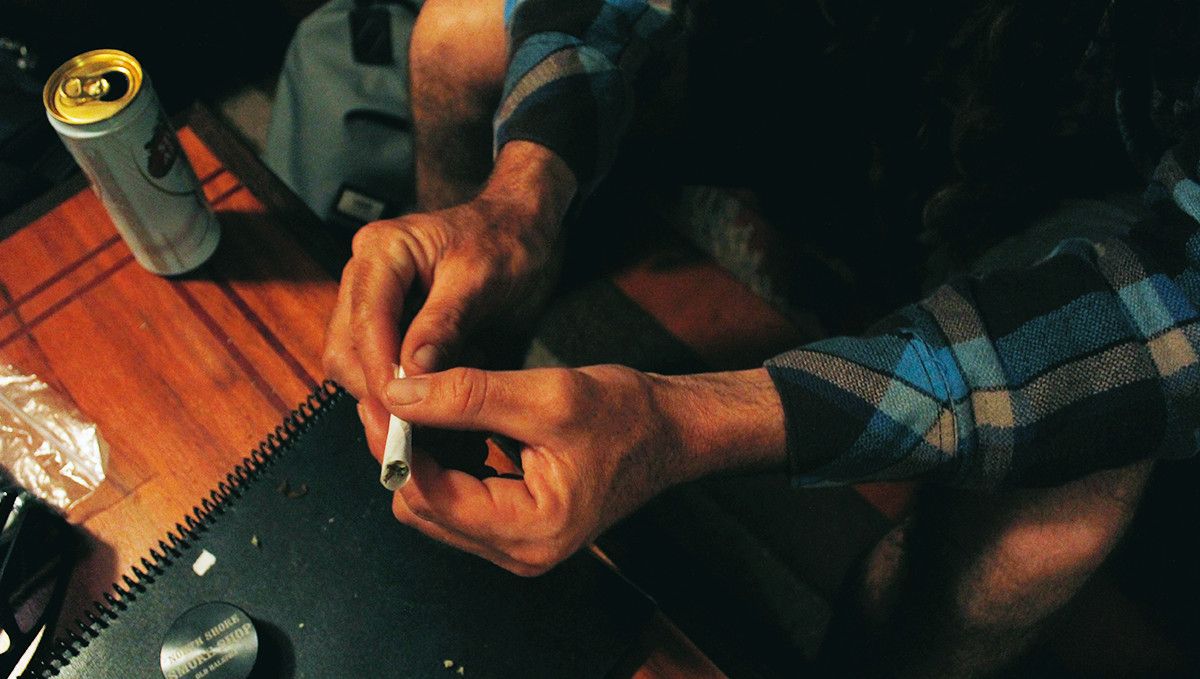 Possession limits for adult recreational users are set at:
1 ounce (28 grams) of cannabis flower while in public (or 8 ounces at home);
1 ounce of cannabinoid extracts or concentrates;
10 cannabis seeds;
4 plants in a single residence.
Keep in mind, the state of Oregon does have the power to hand out some pretty stiff punishments if you are caught trying to skirt any of these laws. Stay within the regulations, and you shouldn't have any reason to be worried about the police knocking down your front door.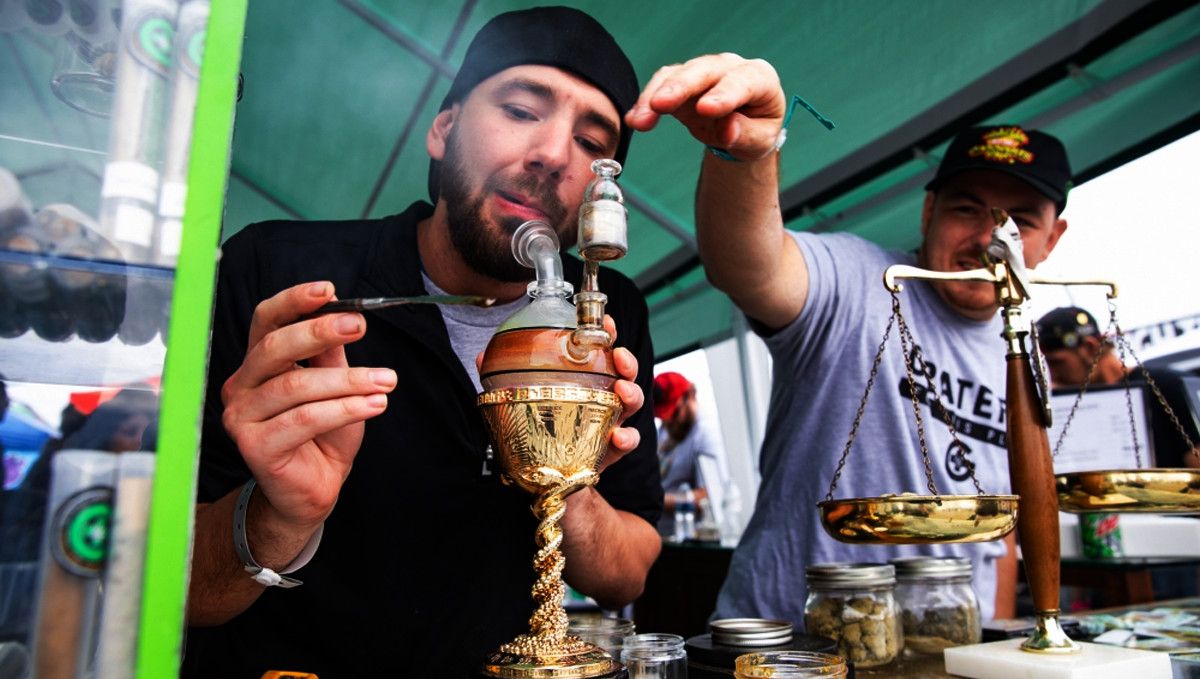 High Times Cannabis Cup in Portland
With the city of Portland being a trailblazer in the weed game, it's no huge surprise that a few of the most prestigious cannabis competitions and events choose to call the city home each year.
The most prominent of these is, of course, the High Times Cannabis Cup. With High Times hosting a few major events each year throughout the country (mostly in LA and San Francisco), Portland has for the most part missed out on these events, but that changed in 2019.
The 2019 High Times Oregon Cannabis Cup was run a little differently from what we expect for a High Times competition. Instead of inviting submissions from growers within the entire USA, the decision was made to focus only on Oregon-based growers. This made for a much more intimate and Oregon-centric affair, with some of the best growers in the state going head-to-head.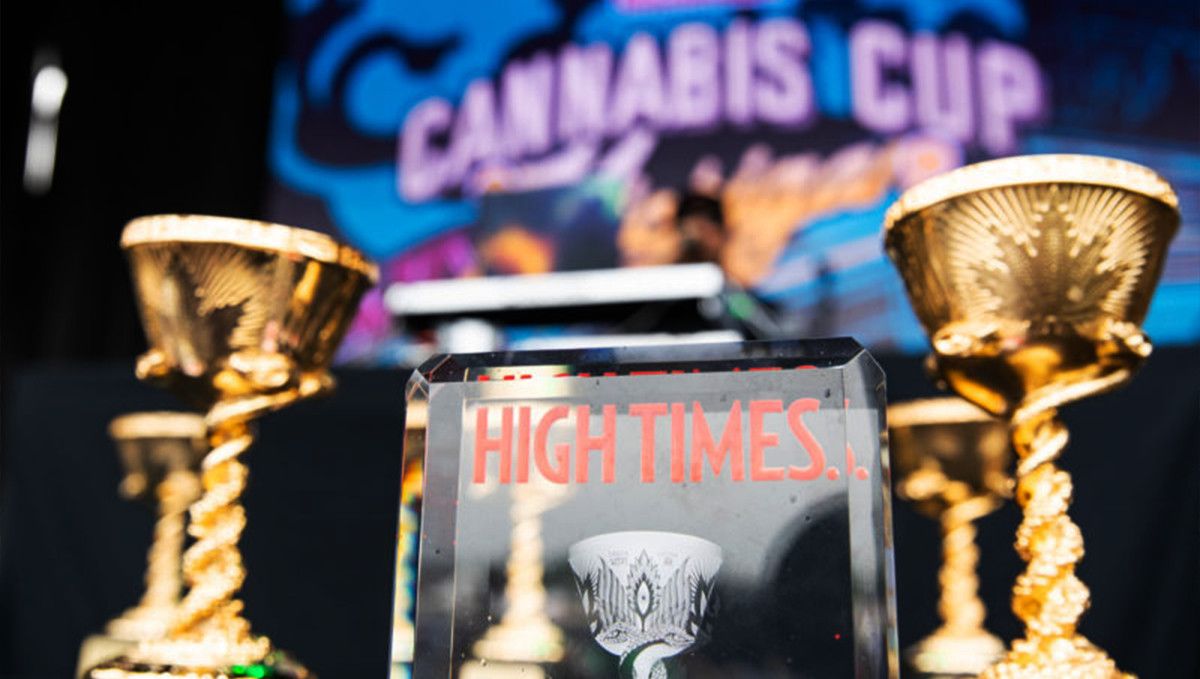 The event was a huge success. With the spotlight firmly shining on Portland and Oregon-based growers, the whole thing felt like a bit of a homecoming. There were plans in place for the event to become a yearly fixture on the Portland cannabis calendar, but thanks to that annoying little pandemic, those plans, unfortunately, had to be put on hold.
Unsurprisingly, this was the same for all High Times Cannabis Cups. But instead of canceling all plans for future events, the company came up with a pretty novel way of handling the situation. All 2020, 2021, and most of the 2022 events have been held as 'People's Choice' digital award shows, but more on this a little later.
Dates
The 2019 event took place on Saturday, October 26 in Portland's North Warehouse, from 3 pm to 6 pm. Since then, there have been no official Portland High Times Cannabis Cup events, but the NORCAL (Northern California) Cup accepts submissions from all around the country, with Oregon growers featuring heavily.
Judges and Evaluation Process
The 2019 event was run as you would expect for a High Times Cannabis Cup, with a large and varied panel of judges from all walks of the ganja life. There were cannabis execs, budtenders, seed bank specialists, dispensary owners, and even some celebs thrown in. The evaluation process for all of these events is pretty much standardized these days, with judges being asked to rate samples on a range of classifications, depending on the category being judged.
But, as we mentioned a little earlier, most of the more recent High Times Cannabis Cup events have been run in the 'People's Choice' format. This means that instead of a small and select panel of judges, the public gets to have their say. Anyone who is a registered medicinal marihuana patient in the state that is holding the event can head over to https://www.cannabiscup.com/judge and fill out a judging application. Once approved, judges can then purchase 'Judges Kits in as many categories as they like. These kits range in price, but all are below market value.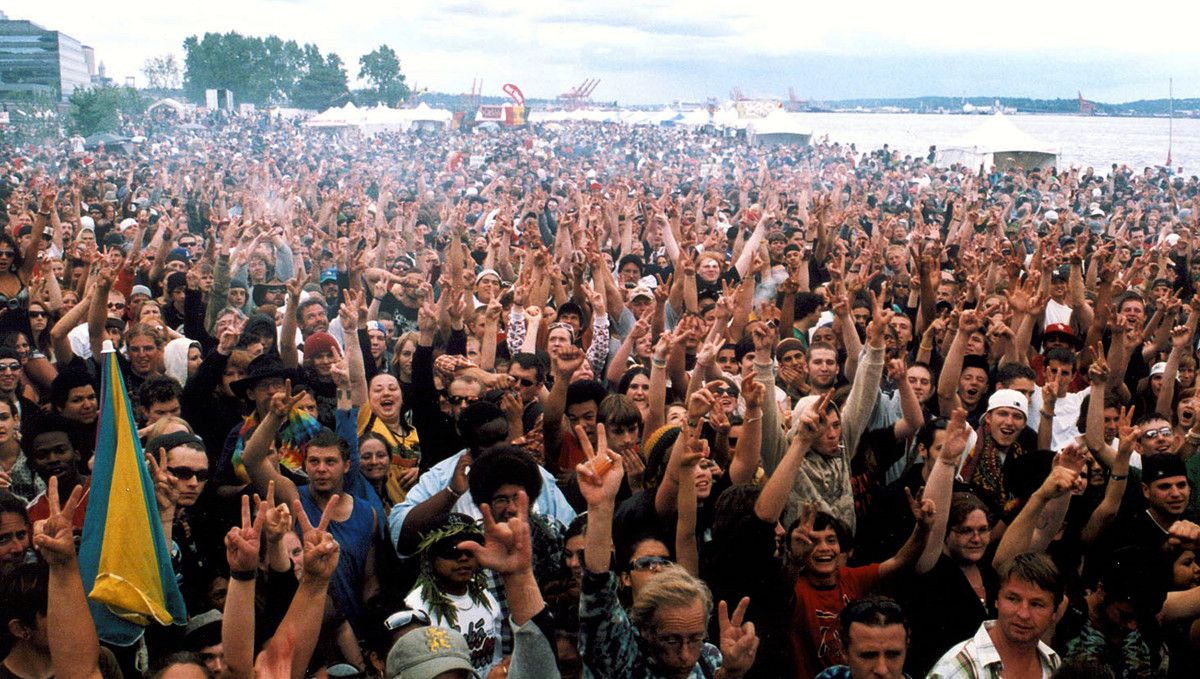 We actually really love this idea, and it has been an extremely popular way of keeping things going through such a weird time. We do hope to see a normal, festival-vibe Cup return to Portland soon though, and will keep you updated whenever an announcement is made.
Award Categories and Latest Winners
1st Place Winners
| Category | Product / Strain | Producer / Cultivator |
| --- | --- | --- |
| Best Indica Flower | Cuvee Cookies | Phresh Cannabis |
| Best Hybrid Flower | Mac #1 (Capulator) | Deschutes Growery |
| Best Sativa Flower | Strawnana | Cloud Cover Cannabis |
| Best Sungrown Flowers | Forbidden Fruit | Sugar Tree Farm |
| Best Pre-Roll | Black Widow Pre-Roll | Trichome Farms |
| Best Non-Solvent Concentrate | Banana Punch Live Rosin | Decibel Farms |
| Best Solvent Concentrate | NC Fire | Sunday Extracts |
| Best Vape Pen & Cartridge | Sour Tangie Liquid Live Resin (LLR) Cart (x Fox Hollow Flora) | Willamette Valley Alchemy |
| Best Non-Solvent Hash | Purple Petals 6 Star Rosin Badder | Happy Cabbage Farms |
Category
Product / Strain
Producer / Cultivator
Best Edible
Marshmallow Bon-Bons
Junk by Leif Goods
Best Edibles CBD
1:1 Mint MCT Tincture
Siskiyou Sungrown
Best CBD Flowers
Dr. Leveque
Yerba Buena
Best CBD Vape
Lemon Remedy CBD Cart
Drop Science
Best Topicals
Electraleaf Extreme Pain Relief Cooling Roll-On
Best Indica Concentrate
Marionberry Kush Canary Diamonds
Higher Cultures
Best Sativa Concentrate
P-Tang Pie Live Sauce (x Rogue Farmer)
Willamette Valley Alchemy
Best Hybrid Concentrate
Cascade Chronic (x Moto P)
Hybrid ConcentrateNW ("Northwest) Kind
Where To Grab Tickets
All ticketing info can be found at the High Times Cannabis Cup website - https://www.cannabiscup.com/
Other Cannabis Award Ceremonies and Events in Portland
There are a couple of noteworthy cannabis events in Portland to keep an eye on.
The Cultivation Classic is a two-day event with a heavy focus on the science behind all aspects of cannabis culture, with a spotlight on cultivation. While there is a Cup event as part of the Cultivation Classic, this show is much more about the guest speakers and TED-style talks. Some of the topics covered in 2019 included "Your Brain On Weed: Cannabis + Concussions", "The Future Will Autoflower", "Plant Riot! Polyculture for Thriving Gardens", and "Nurturing Your Endocannabinoid System".
The Hempstalk Harvest Festival is a free event that focuses on cannabis decriminalization, and on everything hemp - from food and clothing to beauty products and building materials, fuel options, and anything else hemp can be used for (the list is honestly endless). This is one of the longest-running pro-cannabis events in the state, and always features a great lineup of speakers, musicians, and vendors.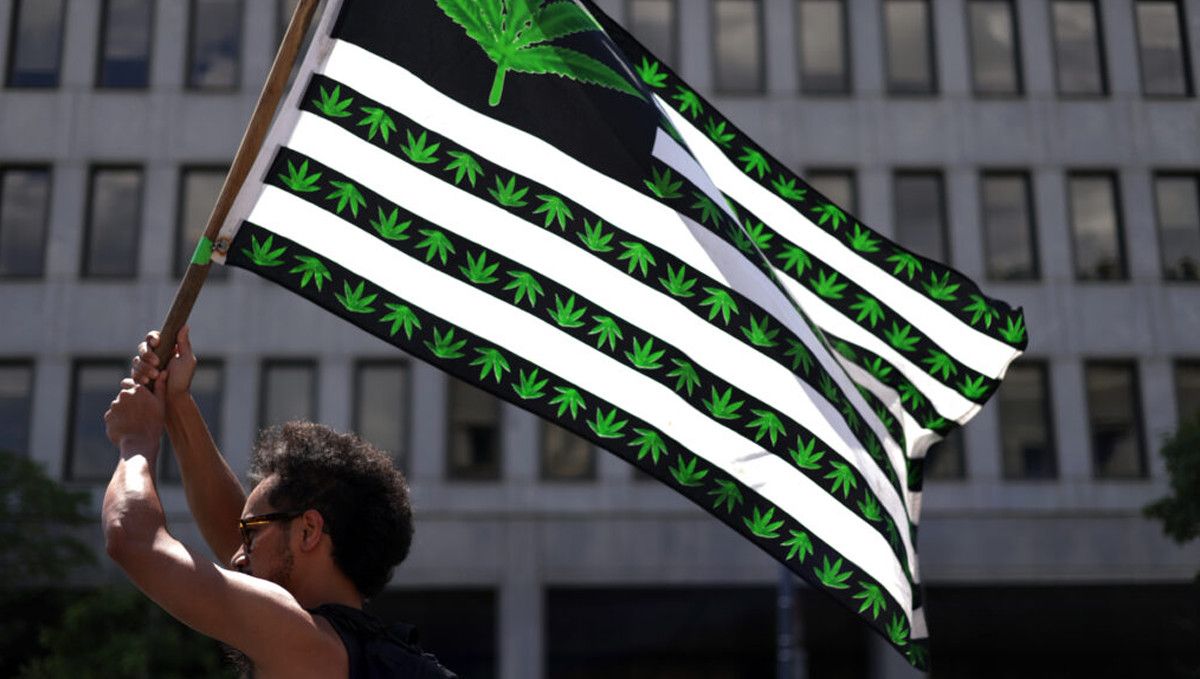 Dates
Like most major outdoor events COVID has put both of these on hold since 2019, but plans are in place for 2023 events with dates expected to be announced soon. We will be sure to update this post when more information is available.
Award Categories and Latest Winners
With The Cultivation Cup being more focused on the science behind marijuana cultivation and education on the emerging element of the business, the Cannabis Cup aspect takes a bit of a backseat. They are some pretty unique awards handed out, and although it's not the main focus of the event, it is seen as one of the more illustrious award ceremonies on the North American calendar.
The 2019 results were as follows:
1st Place Winners
| Category | Product / Strain | Producer / Cultivator |
| --- | --- | --- |
| Outstanding Terpenes: Diversity | Fire Runner | Alter Farms |
| Outstanding Terpenes: Intensity | Black Widow | Trichome Farms |
| The Nose Knows | Tropicanna Cookies | Eugreen Farms |
| The Credible Cultivar | Goji DC #1 | Ebb & Flow Farm |
| Ladies' Choice | Astral Works | Pruf Cultivar |
Category
Product / Strain
Producer / Cultivator
Gender Non-binary Choice
Hells Angels OG X Sunshine Daydream
Paschal Farms
Supplemental Light Type 1, 2, and 3
1. Durban Chocolope
Cannassentials
2. Dynasty Genetics Huckleberry Web
Deep Creek Gardens
3. Blue Dragon Desert Frost
Yerba Buena
Sun Type 1, 2, and 3
1. Purple Wildfire
Alter Farms
2. Goji DC #1

Yerba Buena

3. Blue Orchid
East Fork Cultivars
Best Hemp Flower
Suver Haze

OM Shanti Farms

Resource Innovation Institute's Energy Efficiency Winner 2019
Deschutes Growery
Regenerative Cannabis Farm Award Winner 2019
Lane Creek Hemp Co.
The Hempstalk Harvest Festival does not include a Cannabis Cup.
The Wrap Up
There we go, everything there is to know about the Portland leg of The High Times Cannabis Cup, and some of the other great weed happenings that the city has on offer. Head on back here in a month or so to see all the updated info when announcements come our way.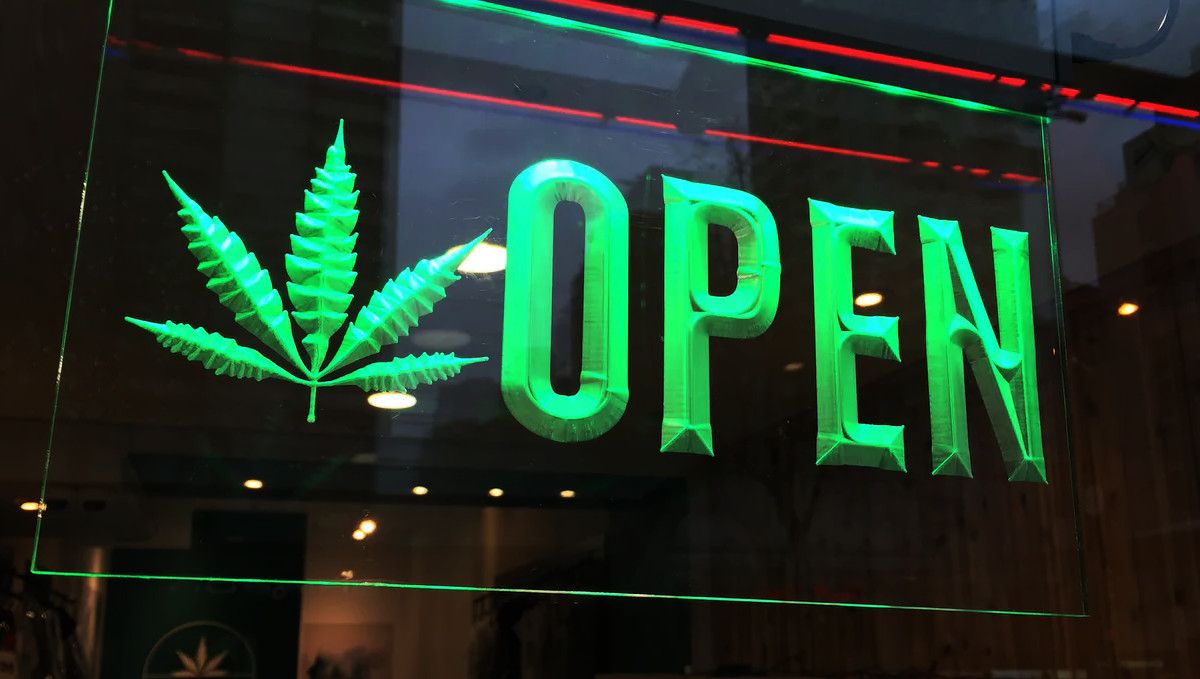 Did we miss any of the top MJ events in Portland? Let us know in the comments section down below!
As the legal cannabis industry grows, there are more and more niche cannabis cups and each one is unique; Sometimes more focused on the medicinal side and sometimes more focused on the recreational side but always focused on the cannabis community.
The American Autoflower Cup will be holding the unique cannabis cup and we invite you to come and be a part of this community, get to know like-minded individuals, and share your experience.