San Bernardino Cannabis Cup 2022: Your Comprehensive Guide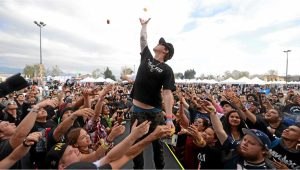 San Bernardino: Location and Cannabis Policy
Located in Southern California, just 40 miles due west of Los Angeles, San Bernardino is one of the Inland Empire's largest cities. The area is home to over 222,000 people and is home to quite a young population, with an average age of just 33 years old. An ethnically diverse city, with a huge range of food on offer, and gorgeous landscapes surrounding the suburban area.
San Bernardino is located in an ideal location for growing cannabis. The city experiences warm weather all year round, with an average high temperature of 80 degrees Fahrenheit or higher from May to October. The city sits above a wealth of water, which is mostly contained in underground aquifers. The proximity to Los Angeles also means that there is a large amount of customer demand for cannabis products.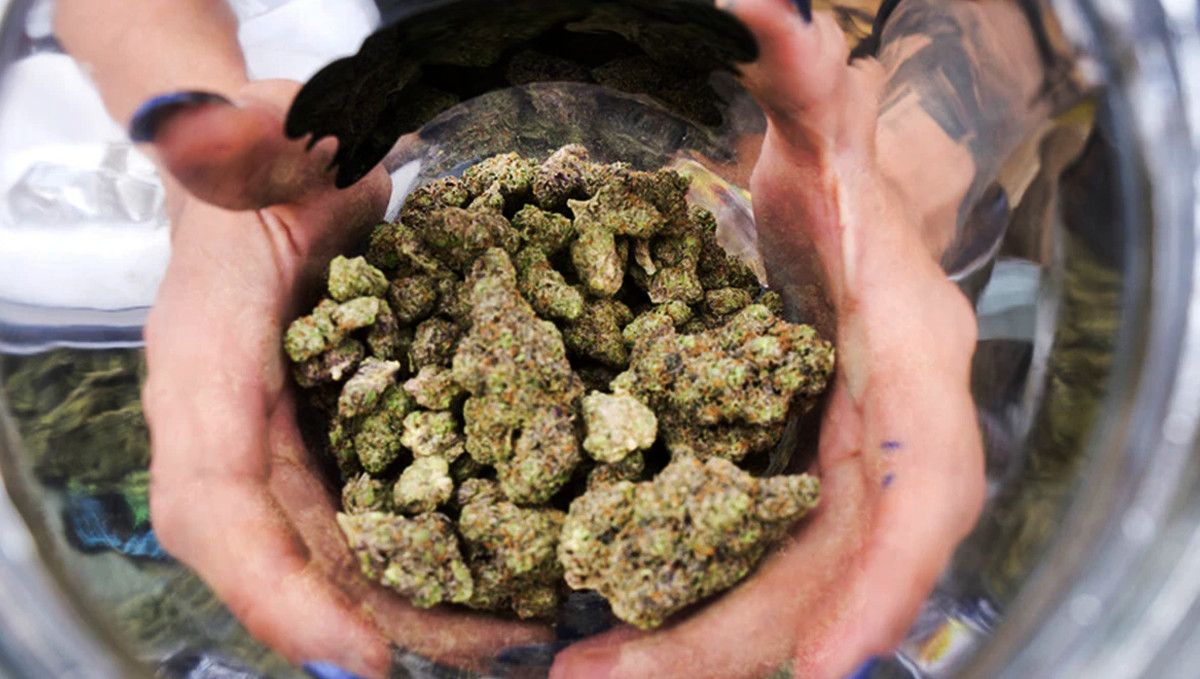 Recreational cannabis became legal in early 2018, and there have been medicinal marijuana laws in place since 1996. The cannabis policy in San Bernardino is quite strict, however. There were changes to the weed laws in 2018 which still stand, and currently
It is prohibited to grow any outdoor marihuana cannabis crops.
It is prohibited to consume any and all cannabis products within 1000 feet of schools, daycare centers, youth centers, libraries, parks, bicycle paths, and rehab centers.
It is prohibited to smoke and inhale cannabis products in dining areas, bars, public recreational areas, service areas, at your place of employment, or within 50 feet of any public building that has open windows.
Residents are permitted to grow up to indoor 6 cannabis plants, as long as they are not visible to the public. Medicinal cannabis patients are permitted to cultivate up to 12 plants.
Residents are permitted to carry up to 1 ounce (28.5 grams) of cannabis.
Residents are permitted to carry up to 8 grams of concentrated cannabis.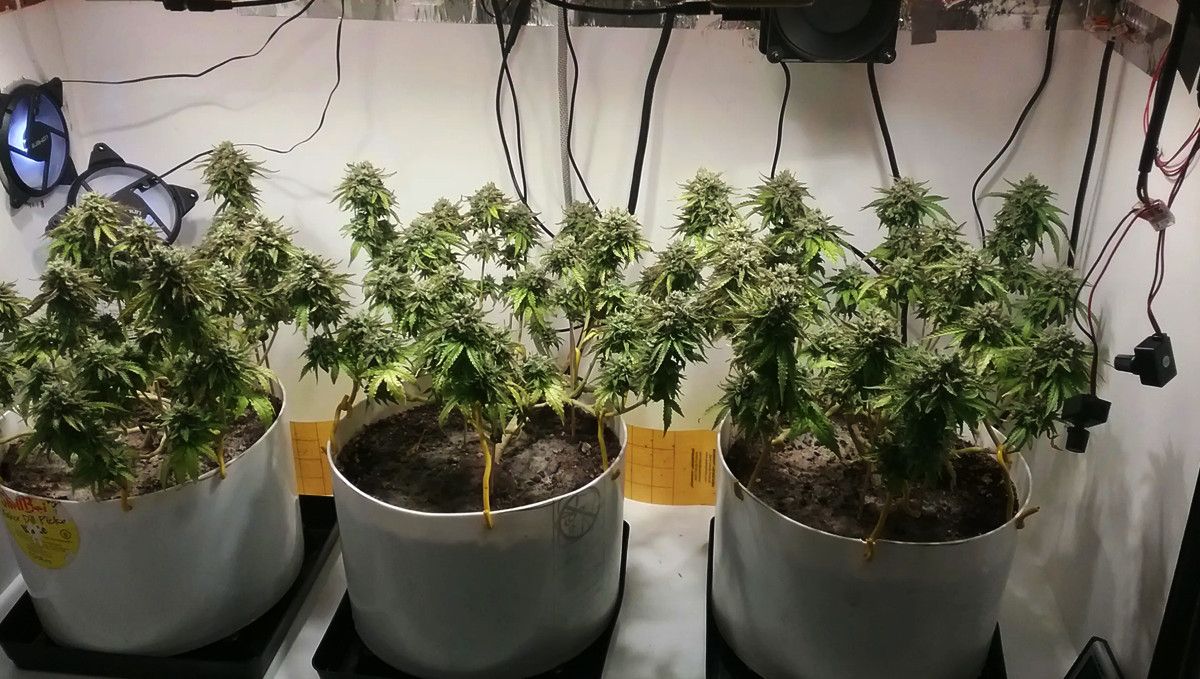 The city only allows for the operation of non-profit medical marijuana dispensaries which means that there is a restricted amount of dispensaries when compared to other Southern Californian cities. The quality of the weed that these dispensaries sell is pretty legendary though, with a majority of it being cultivated in San Bernardino itself.
The High Times Cannabis Cup in San Bernardino
The High Times Cannabis Cup Southern California (SOCAL) event has been held twice in San Bernardino, back in 2018 and 2019. There were plans in place to hold the event once again in 2020, but unfortunately, COVID-19 put an end to all large gatherings for most of that year, and periodically ever since.
It's a real shame that San Bernadinians haven't had the chance to enjoy the High Times festival vibe since 2019, especially since the two events held in the city were some of the best in the almost 30-year history of The High Times Cannabis Cup being held anywhere.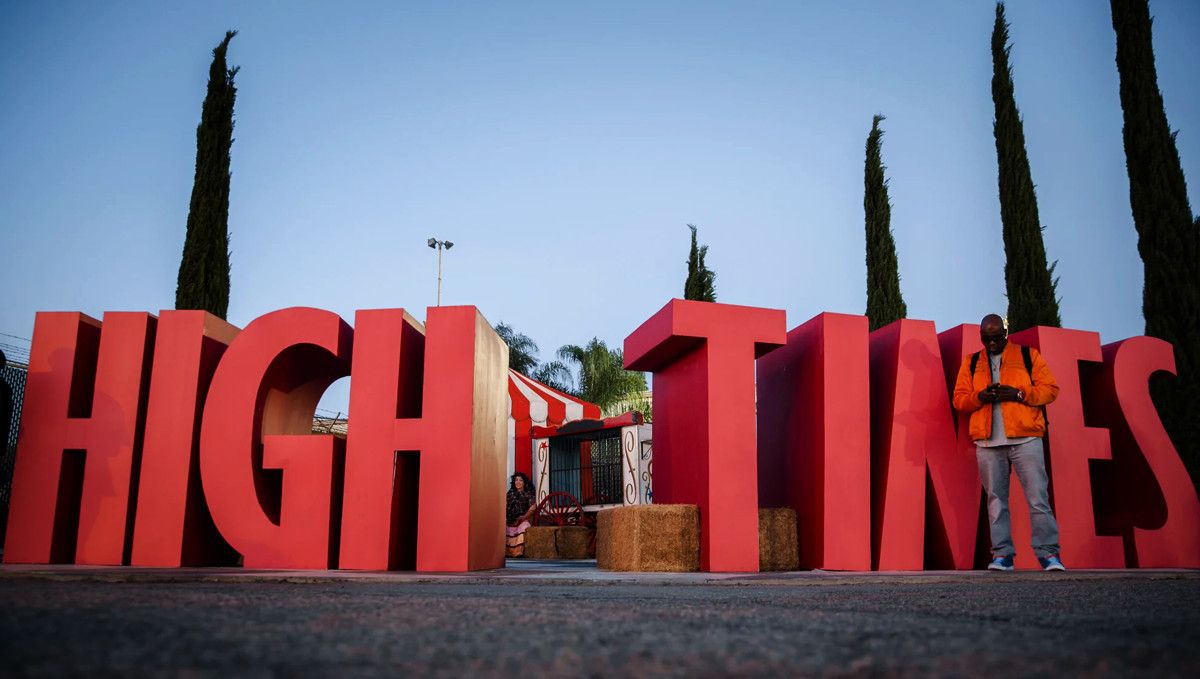 The first-ever Cannabis Cup took place in San Bernardino on April 20, 2018. The event was a huge success and proved that large-scale cannabis events could definitely take place outside of LA or San Francisco, despite the state only having recently legalized recreational use. A reported 22,000 people attended the event, with over 100 different vendors selling their products, a stacked lineup of music acts, and a huge range of seminars that were open to all ticket holders.
Thanks to the unbelievable success of the first event, the 2019 event was held over a 5-day period. This was unprecedented for a High Times Cannabis Cup, but once again tickets sold out almost as soon as they went on sale.
Some of the most popular vendors at these events included:
Simply Pure: Simply Pure is a California-based company that specializes in high-quality, small-batch cannabis products. Their flower is grown in sunny Humboldt County and they have a wide range of edibles, topicals, and concentrates.
Greenwolf LA: Greenwolf is one of the most popular dispensaries in Los Angeles and they also have a huge online presence. They're well-known for their amazing customer service, a wide range of products, and competitive prices.
Exhale Med Center: Based in San Francisco, Exhale has won multiple awards for its top-shelf cannabis flower. They have a small but mighty selection of different strains, all of which are top-quality and grown with love.
So if these events were such a huge success, why haven't we seen a High Times Cannabis Cup in San Bernardino for the last few years?
Well, High Times came up with a pretty novel idea to keep things going through the pandemic period. Instead of a huge, multi-day gathering, they decided to move things into the digital sphere and to open up the judging to anyone and everyone who is above 21 years of age who also hold a valid Cali medicinal marijuana card. Applying to become a judge is super simple, just head over to https://www.cannabiscup.com/judge/ to see what it's all about.
The pandemic might have put an end to traditional cannabis events for now, but it hasn't stopped the industry from continuing to innovate and come up with new ways to engage with its customers.
Dates
The 2019 High Times Cannabis Cup was held on January 30 – 31 and February 5 – 7 at the NOS Events Center in San Bernardino, California.
There are whispers that we'll see the return of a true High Times Cannabis Cup to San Bernardino in 2023, so check back here in a month or so to see all the updated news.
Judges and Evaluation Process
High Times uses a huge panel of expert judges for their live events, comprising of a range of cannabis experts, budtenders, trained judges, and weed celebs. The evaluation process breaks the categories down into specific classifications and then applies a 100-point scoring system for the judges to work with. The samples are also lab-tested, which helps the judging panel with making certain decisions, although lab read-outs are definitely not the be-all and end-all.
Award Categories and Latest Winners
The awards for the 2019 San Bernardino High Times Cannabis Cup were:
| Category | Product / Strain | Producer / Cultivator |
| --- | --- | --- |
| Best Indica Flower | Wedding Cake | Triple Seven |
| Best Sativa Flower | Insane Gummie Bearz | Nameless Genetic |
| Best Hybrid Flower | Nova Cane | Team Elite |
| Best Sungrown Flower | Guava | Loudpack |
| Best CBD Flower | Banana Punch Live Rosin | Decibel Farms |
| Best Pre-Roll | Banana Indica Preroll | Golden State Banana |
| Best Infused Product | Mimosa Infused Hybrid Preroll | Loaded |
| Category | Product / Strain | Producer / Cultivator |
| --- | --- | --- |
| Best Vape Pen & Cartridge | Pina Colada Dart Pod | Moxie |
| Best Vape Pen | Chocolate Brownie | Hapy Kitchen |
| Best Indica Concentrate | Sh3rb3t Sauce | Team Elite |
| Best Sativa Concentrate | Orange Juice Live Resin Sauce | Team Elite Genetics |
| Best Hybrid Concentrate | Peach Soda Sauce | Team Elite |
| Best CBD Vape Pen & Cartridge | Buddha's Smile | Airo Pro |
| Best Topical | Blueberry Muffins | Million Elephants |

There was also a couple of 'People's Choice' categories, where the audience was asked to vote:
Category
Product / Strain
Producer / Cultivator
Best Booth
Choice
Best Product
Choice – Mac1 Indoor Flower
Best Glass
Choice – Mothership Glass
Where To Grab Tickets
All ticket info can be found at the official High Times Cannabis Cup website at https://www.cannabiscup.com/
Other Cannabis Award Ceremonies and Events San Bernardino
With cannabis events being heavily regulated in San Bernardino, and with Los Angeles just a hop, skip, and jump down the road - there is unfortunately not a huge list of weed-centric events being held in the city in the coming months. However, that's not to say that there aren't other award ceremonies and cannabis events happening all across the state. Here are a few others that might be of interest:
The San Bernardino Secret Sesh
This is a monthly event that brings together cannabis business leaders and stoners to enjoy an evening of art, music, education, and communal games. There's a rotating roster of vendors and guest speakers, with giveaways and prizes for attendees.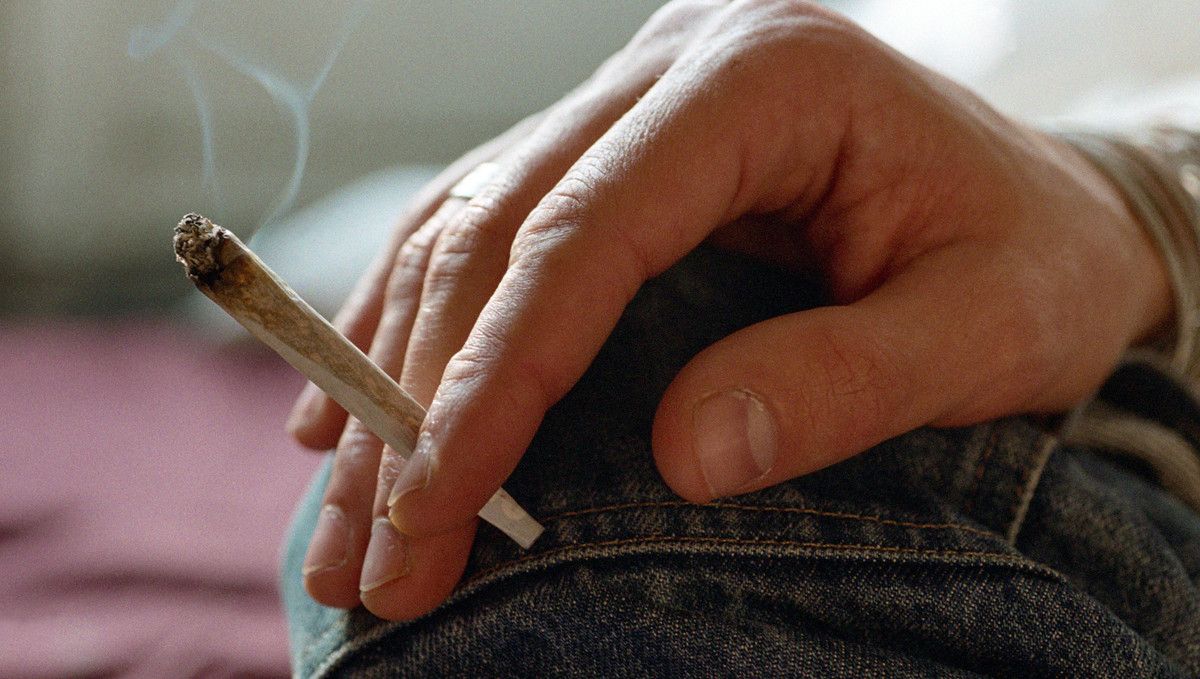 The American Autoflower Cup
This year we see the inaugural American Autoflower Cup down in Los Angeles, and boy oh boy are we excited for this one. Autos were once seen as a truly inferior product, but thanks to the giant leaps and bounds that have been made in cannabis genetics in the past 5 years, autos can now kick it with the big girls.
This event will showcase some of the best autoflowering strains from breeders all across the country, with a huge range of prizes for the category winners. Submissions are open right now (until January 10th, 2023), and are open to anybody who loves to grow autoflowering cannabis strains.
Dates
The San Bernardino Secret Sesh is held on the first Saturday of every month.
The American Autoflower Cup will be held on January 27th and 28th, 2023.
Judges and Evaluation Process
While there is no Cannabis Cup portion to the San Bernardino Secret Sesh, there are prizes handed out to attendees who participate in the weekly games. This is a laid-back event, and the prizes are usually just a bit of added fun.
The full judging panel for The American Autoflower Cup will be announced soon, but they have announced the tournament director - Jeremy Norrie. This name may be familiar to some, as Jeremy has headed a huge list of cannabis events. The evaluation process for samples will follow the tried and true method of lab analysis, plus the judges will sample each entrant and use the 100-point scoring system to find an overall winner for each category.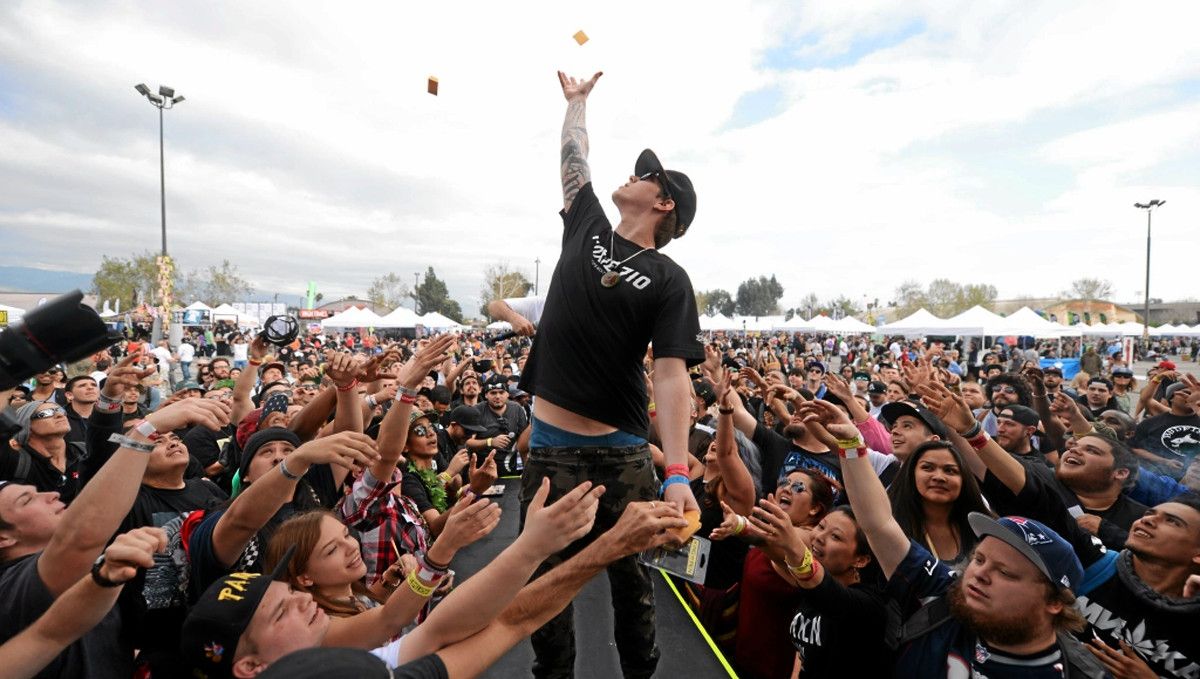 Award Categories and Latest Winners
The American Autoflower Cup will hand out prizes and awards for:
Best Sativa autoflowering strain;
Best Indica autoflowering strain;
Best Autoflower Breeder.
Where To Grab Tickets
All ticketing info for The Secret Sesh can be found at https://secretsesh.com/
To find out everything there is to know about The American Autoflower Cup, head straight over to https://americanautoflowercup.com/.
Conclusion
So, there we go. A rundown of all the cannabis in San Bernardino. The next time you find yourself in this neck of the woods, make sure to check out some of these events! And, if you can't make it to any of them, don't worry - we'll be sure to keep you updated on all the latest cannabis news and events happening across California.
Didi we miss your favorite San Bernardino ganga event? Let us know in the comment section. Happy toking you bunch of legends!
As the legal cannabis industry grows, there are more and more niche cannabis cups and each one is unique; Sometimes more focused on the medicinal side and sometimes more focused on the recreational side but always focused on the cannabis community.
The American Autoflower Cup will be holding the unique cannabis cup and we invite you to come and be a part of this community, get to know like-minded individuals, and share your experience.