San Francisco Cannabis Cup 2022: Your Complete Guide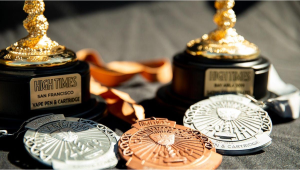 San Francisco: Location and Cannabis Policy
A popular tourist destination for a bunch of reasons, San Francisco is the largest city in Northern California and a weed lover's paradise. This is the city that spawned the 'Summer of Love' back in 1967 which kicked off the social revolution. This particular period is seen as a huge turning point in cannabis culture.
Known for its cultural diversity, vibrant music and arts scenes, some of the best food in the entire world, and of course, those beautiful hills - it's no wonder that San Francisco rates highly among travelers and residents alike.
With a long history of being at the forefront of social change, it should come as no surprise that San Francisco was one of the first cities to legalize medical cannabis back in 1996. In 2010, the city decriminalized possession of small amounts of cannabis, and in 2018 California legalized recreational cannabis statewide.
Since these law changes came into place, all adults above the age of 21 are permitted to legally purchase and carry:
Up to 1 ounce (28.5 grams) of cannabis;
Up to 8 grams of concentrated cannabis.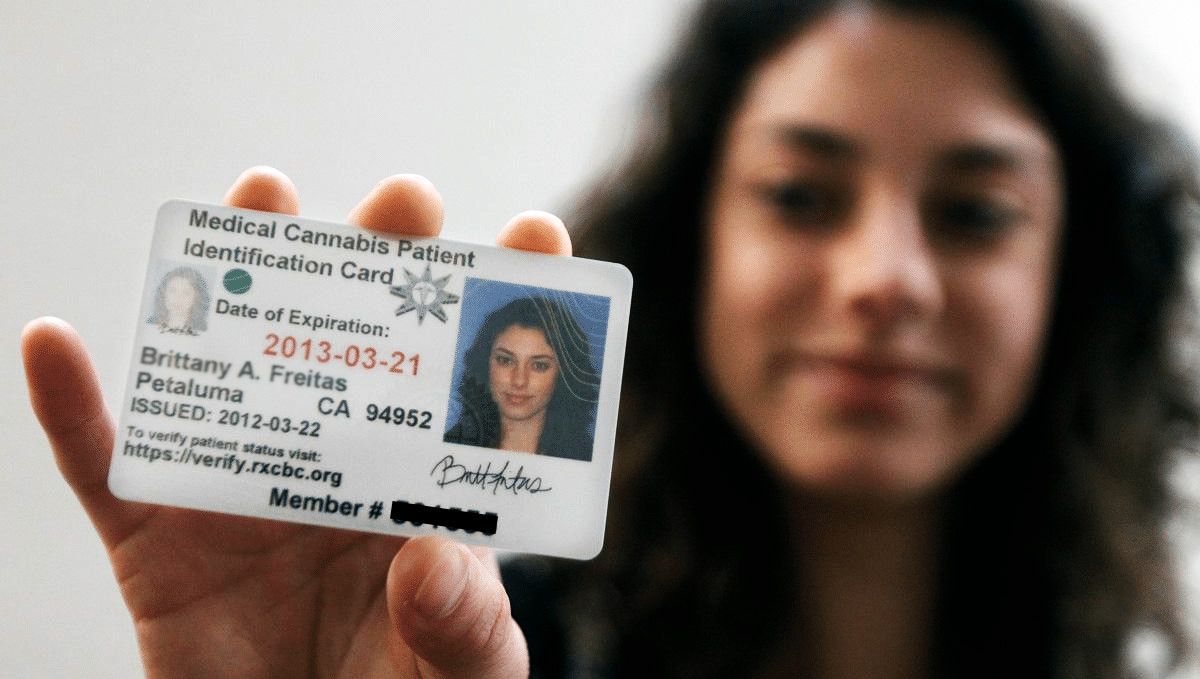 Adults who hold a Medical Marijuana ID card are exempt from paying any sales tax when buying cannabis from dispensaries and are permitted to:
Grow up to 12 cannabis plants for personal use;
Buy up to 8 ounces of flower at one time.
In general, you are permitted to smoke the sticky-icky wherever tobacco smoking is permitted, but it's recommended to keep it out of the public eye and away from anywhere that children may be such as schools, playgrounds, and public parks. Use some discretion and you should be fine.
Nowadays, you can find an almost never-ending supply of dispensaries dotted throughout the Bay City area, with a number of cannabis cup events calling SF home each year.
High Times Cannabis Cup in San Francisco
When discussing Cannabis competitions, the first one that pops into most stoner's heads is the High Times Cannabis Cup. This annual event is put on by, you guessed it, High Times - the world's most well-known publication when it comes to all things weed. The Cannabis Cup started back in 1988 in Amsterdam and San Francisco has been hosting its own leg of the tour (on and off) since 2010.
In 2015 the event switched from The High Times Cannabis Cup SF to The High Times Cannabis Cup NORCAL (Northern California), which has meant that other cities have had the chance to also host the event. Recently we have seen it held in Santa Rosa, Sacramento, and San Francisco.
But, thanks to that annoying little thing called COVID-19, the most recent events have been 'People's Choice'. Instead of the 2-day affair featuring bands, speakers, and of course all the best cannabis companies from around the world - it has instead been run as a stay-at-home event.
But, how the hell do you run a cannabis cup from home? It's simple really, but we will dive into this a little further down.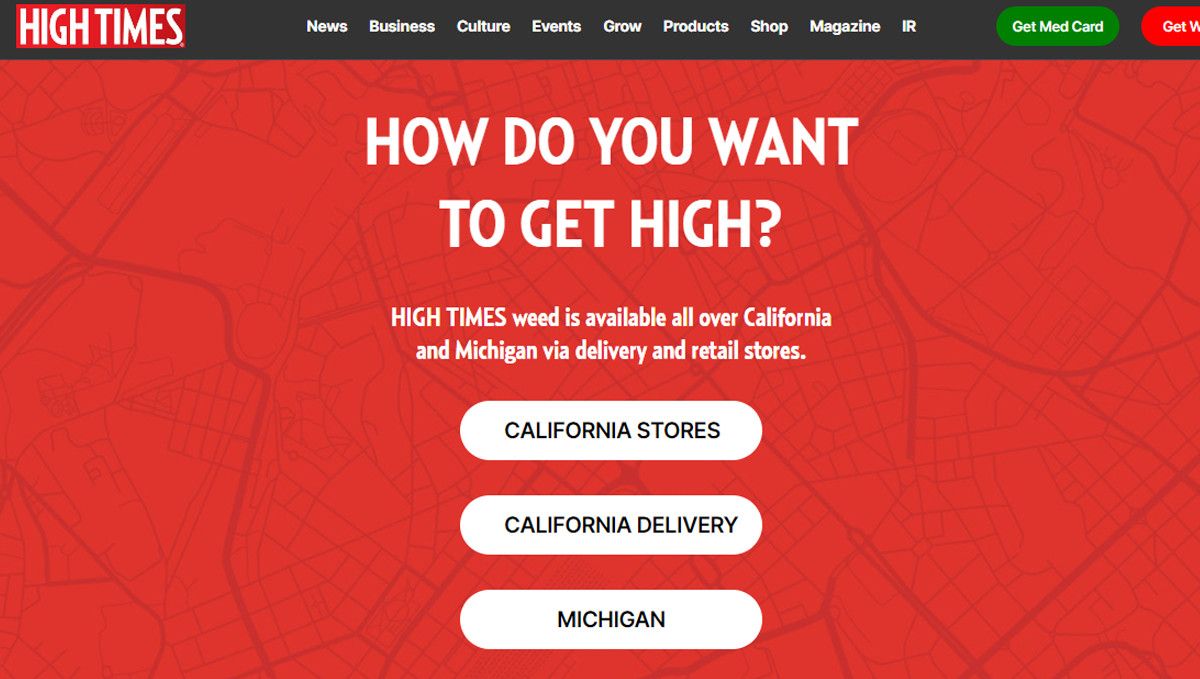 Dates
The 2021 NORCAL High Times Cannabis Cup is still underway! Sample submissions were taken between June 16th to 18th, with the judge's kits becoming available on June 25th. We are still awaiting confirmation on the official date for the digital awards ceremony, but we will keep this page updated as soon as an announcement is made, so check back soon.
Judges and Evaluation Process
In recent events, the judging has been opened up to anyone and everyone who holds a Medical Marijuana ID card and is a resident of California. Once applicants have successfully filled out the judging application form (which can be found here https://www.cannabiscup.com/judge/), all they have to do is choose which category they would like to judge, order the judging kit, and start trying all the samples.
Judging kits can be found at a range of participating dispensaries, and can also be ordered online at www.hightimes.com/getweed. They range in price from about $100 for the non-solvent concentrates all the way up to $300 for the edibles. This price might seem a little steep, but high times have made sure to keep these prices well under market value.
Judges are asked to rate each sample on a range of classifications, depending on the category they have chosen to judge. For flower samples, judges are asked to give each sample a rating of between 1-10 on aroma, effect, strength, appearance, etc.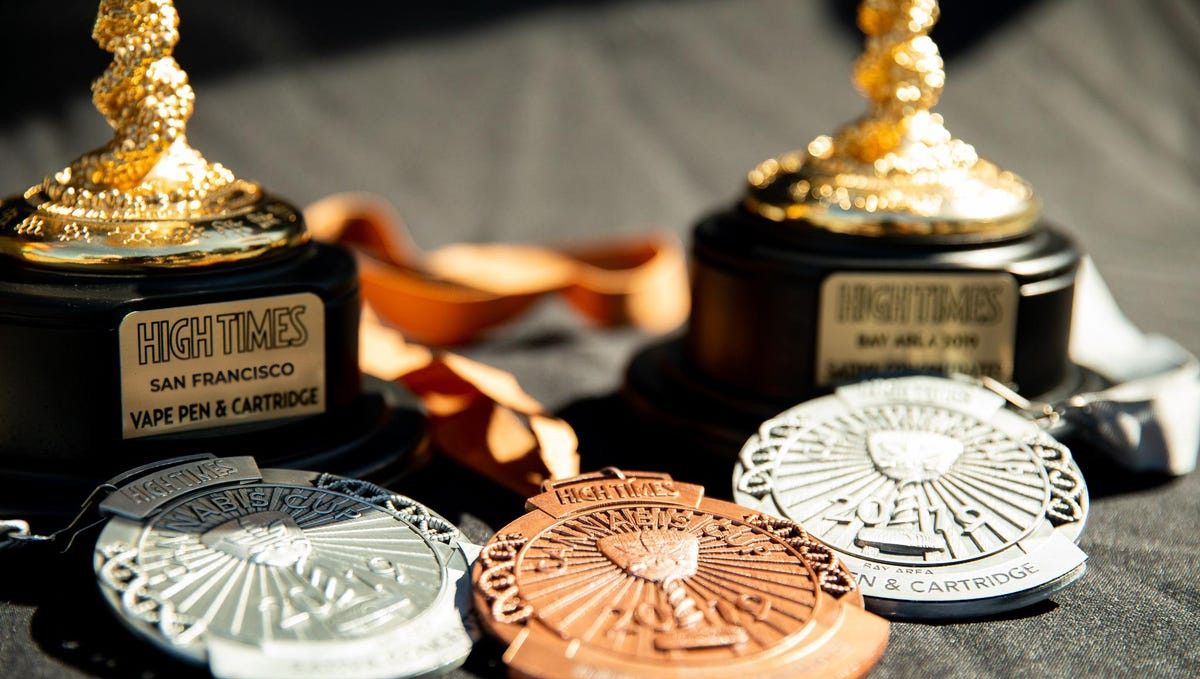 Award Categories and Latest Winners
1st Place Winners
Category
Product / Strain
Producer / Cultivator
Best Indica Flowers
Whoa-Si-Whoa
Greenstone
Best Hybrid Flowers
Dosickeys
North County Pharms
Best Sativa Flowers
Mothers Milk
Sovereign
Best Sungrown Flowers
Lava Cake
LitHouse
Best Pre-Rolls
Sunset Sherbert
GoldenSeed
Best Infused Product
Trance
Lola Lola
Best Booth
Ethos
Best Glass
SWITCH
Dr.Dabber
| Category | Product / Strain | Producer / Cultivator |
| --- | --- | --- |
| Best Solvent Concentrates | Sunday Extracts | NC Fire |
| Best Indica Concentrate | Banana Punch Live Diamonds | Raw Garden |
| Best Sativa Concentrate | Banana Pudding | Apex |
| Best Hybrid Concentrate | Starburst OG x Dosido | Apex |
| Best Edibles: Gummies and Candies | Peppermint Cannabis-Infused Mints | Loudpack |
| Best Topicals | Topical Relief Balm | Papa and Barkley |
| Best Product | Mandarin Cookies | Ethos |
Where To Grab Tickets
All ticketing info can be found at the High Times Cannabis Cup website - https://www.cannabiscup.com/
Other Cannabis Award Ceremonies and Events in San Francisco
The San Francisco Bay Area has historically been home to a number of other events and award ceremonies that celebrate the cannabis industry. COVID has had a huge impact on the cannabis cup scene though, and as of writing, there are no cannabis cup events currently upcoming, although we hope to see a return of them to the Bay Area in 2023! With that being said, there are a few events on the upcoming weed calendar.
San Francisco's HempCon: This event is held annually in San Francisco and celebrates all things hemp. It includes a range of exhibitors selling hemp products, as well as speakers on a variety of topics related to the hemp industry. It also includes a Cannabis Cup event.
This year's show was a three-day event, taking place in late April for the lead-up to 4/20.
The 420 Hippie Hill Annual Smoke-Out: This is a free event and a more low-key affair than your regular cannabis cup. It's held on 4/20, on Hippie Hill in San Francisco's Golden Gate Park. It is a great opportunity to meet other cannabis enthusiasts and enjoy the plant in a relaxed setting. This year's event included appearances by Mike Tyson, Melissa Etheridge, and B Real from Cypress Hill, as well as industry leaders and keynote speakers.
The Global Cannabis Drinks Expo was held earlier this year in SF, and featured a wide range of exhibitors from the cannabis drinks industry. This is one of the fastest-growing markets in the cannabis sphere, and this is, without a doubt, the best event for anyone interested in learning more about this sector. The next Global Cannabis Drinks Expo will take place on 27th July 2023 in San Francisco and will be the biggest global gathering of cannabis drinks professionals ever under one roof. This event is all about growing the category, with a heavy focus brand helping brands in any way possible.
Cannabis Now's Harvest Cup: This event is held annually in Oakland and celebrates the cannabis harvest season. It includes a range of exhibitors selling cannabis products, as well as live music and entertainment. While there is no information on the next event, we expect to see it back in 2023.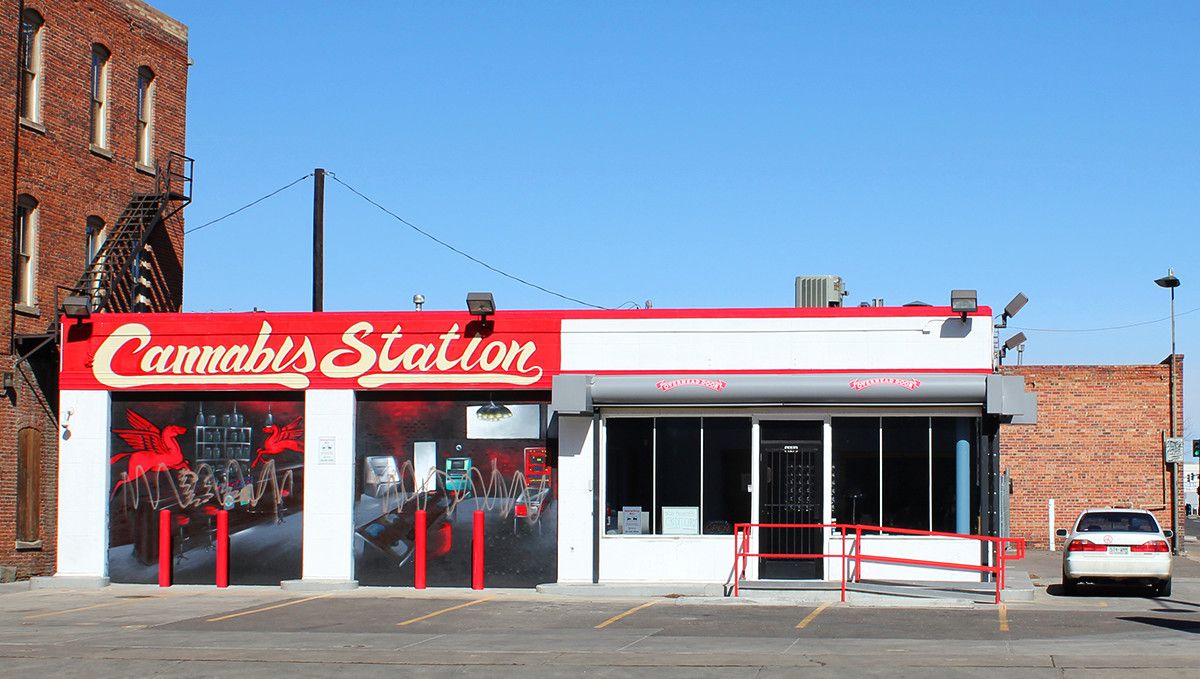 What's next for the cannabis industry in San Francisco?
The next few years are going to be exciting for the cannabis industry in San Francisco. The legalization of recreational cannabis in California has opened up a whole new market, and we are already seeing a number of new businesses popping up to meet the demand. We are also seeing a number of established businesses from other parts of the country moving to San Francisco.
The next few years are also going to be exciting from a technological standpoint. San Francisco is already home to a number of startups working on cutting-edge technology for the cannabis industry, and we are only going to see more innovation in this space.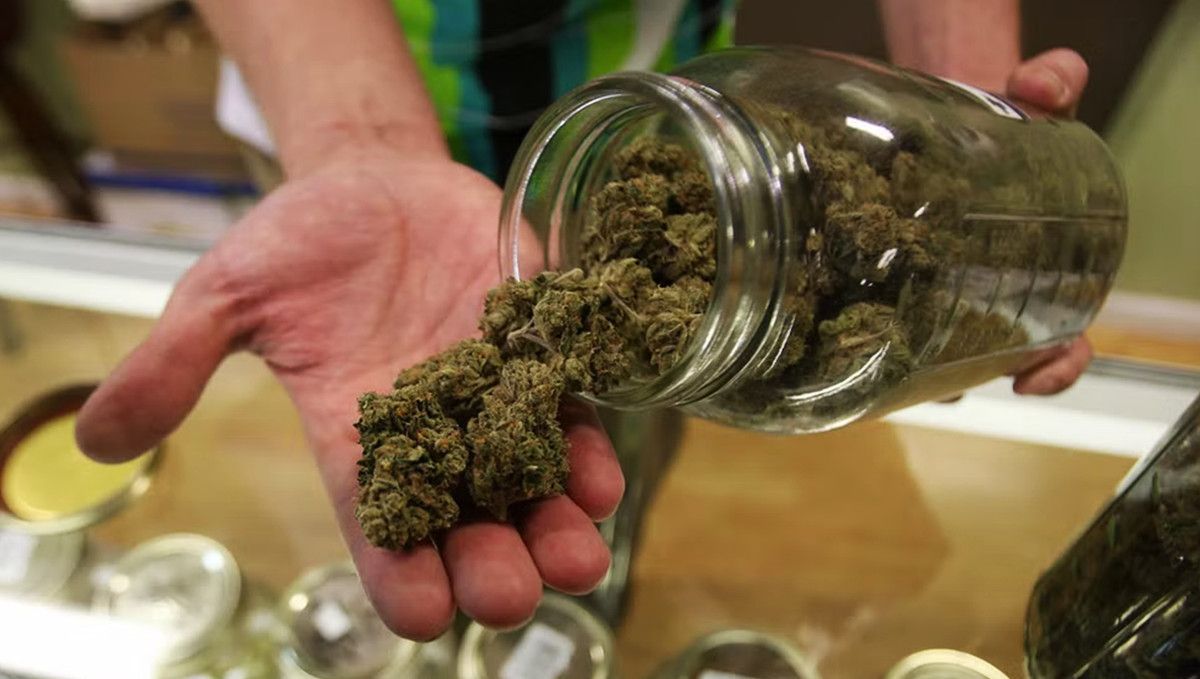 So, if you're interested in the cannabis industry, make sure to keep an eye out for all the happenings in the Golden State, especially in the San Francisco region. It is a true paradise for all things ganja, and we can't wait to see where the next few years take us.
Do you live in the Bay Area? What is your favorite cannabis-centric event? Did we miss anything? Let us know down below in the comment section.
As the legal cannabis industry grows, there are more and more niche cannabis cups and each one is unique; Sometimes more focused on the medicinal side and sometimes more focused on the recreational side but always focused on the cannabis community.
The American Autoflower Cup will be holding the unique cannabis cup and we invite you to come and be a part of this community, get to know like-minded individuals, and share your experience.