Santa Rosa Cannabis Cup 2022: Your Ultimate Guide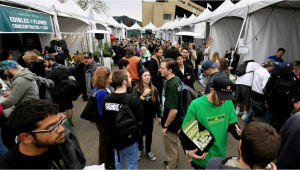 Santa Rosa: Location and Cannabis Policy
Sitting just an hour's drive north of San Francisco, Santa Rosa is a true gem of the pacific North West. The county seat of Sonoma County, this stunning city holds a population of just under 200,000 full-time residents, which can swell to more than double during the holiday period. It still keeps its small-town charm in many respects, and the surrounding natural beauty remains in pristine condition.
As the gateway to the Sonoma and Napa Valleys of California's famed Wine Country, Santa Rosa boasts some of the country's best wineries at its doorsteps, but it is not only top-shelf grapes that can be found in abundance.
Northern Cali is also home to some of the very best cannabis farms worldwide, and it shows. Local dispensaries are constantly filled with delicious new strains, cutting-edge cannabis tech, and everything in between.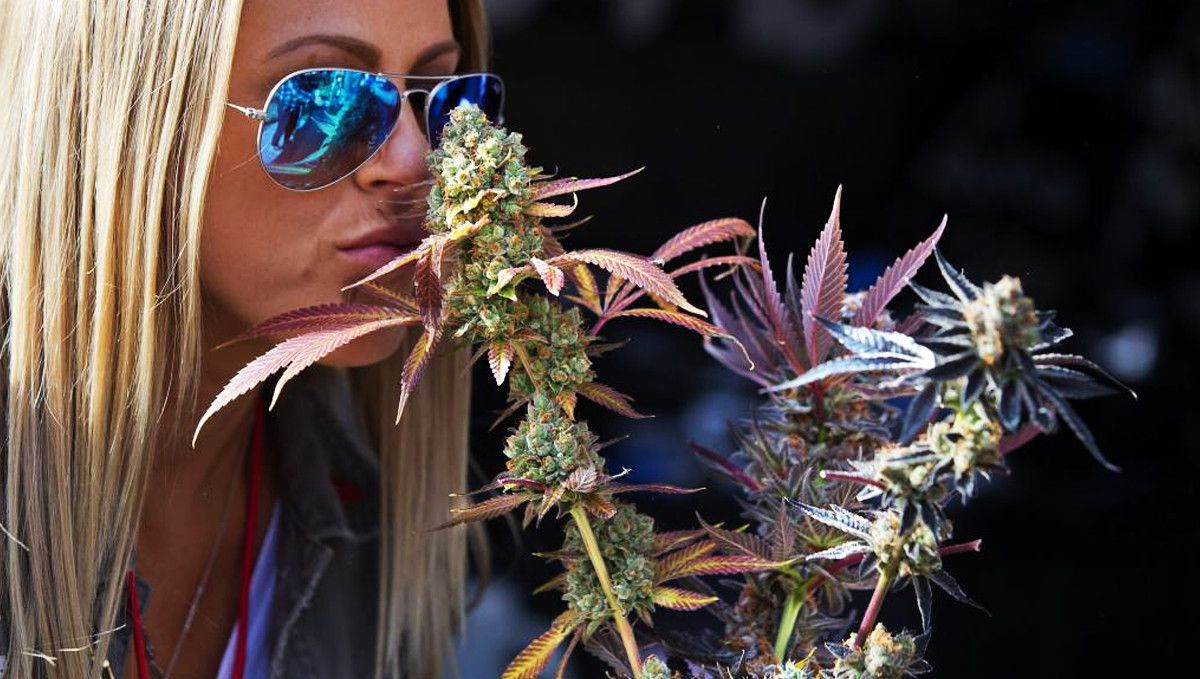 So, what is the actual legality of recreation and medicinal cannabis in Santa Rosa?
While the use, sale, and possession of cannabis over 0.3% THC in the United States remains illegal under federal law - As Santa Rosa is part of California, recreational marihuana has been available since 2018 under state mandates. This does come with some forms of restriction, and these laws do not apply to any federal land such as nature reserves, military installations, etc.
In Santa Rosa
You must be 21 or older to purchase or use recreational cannabis in any form - vaping, eating, or smoking;
Adults are permitted to hold up to 28.5 grams of dried cannabis flower, or 8 grams of cannabis extract such as shatter, wax, and terp sauce that includes diamonds;
It is illegal to drive any type of motor vehicle while under the influence of cannabis;
It is illegal to smoke or consume cannabis products in public areas (although it is anything but uncommon to smell some dank deliciousness while walking the streets of Santa Rosa);
Adults are permitted to grow up to 6 indoor cannabis plants in one residence, no matter the number of people residing;
Outdoor cultivation is restricted to two plants per residence.
California was one of the very first states to implement the "Compassionate Use Act", way back in 1996. Medicinal Cannabis Patients
Can hold up to 8 ounces (226 grams) of dried cannabis flower;
Are exempt from paying the 15% excise tax on all cannabis products.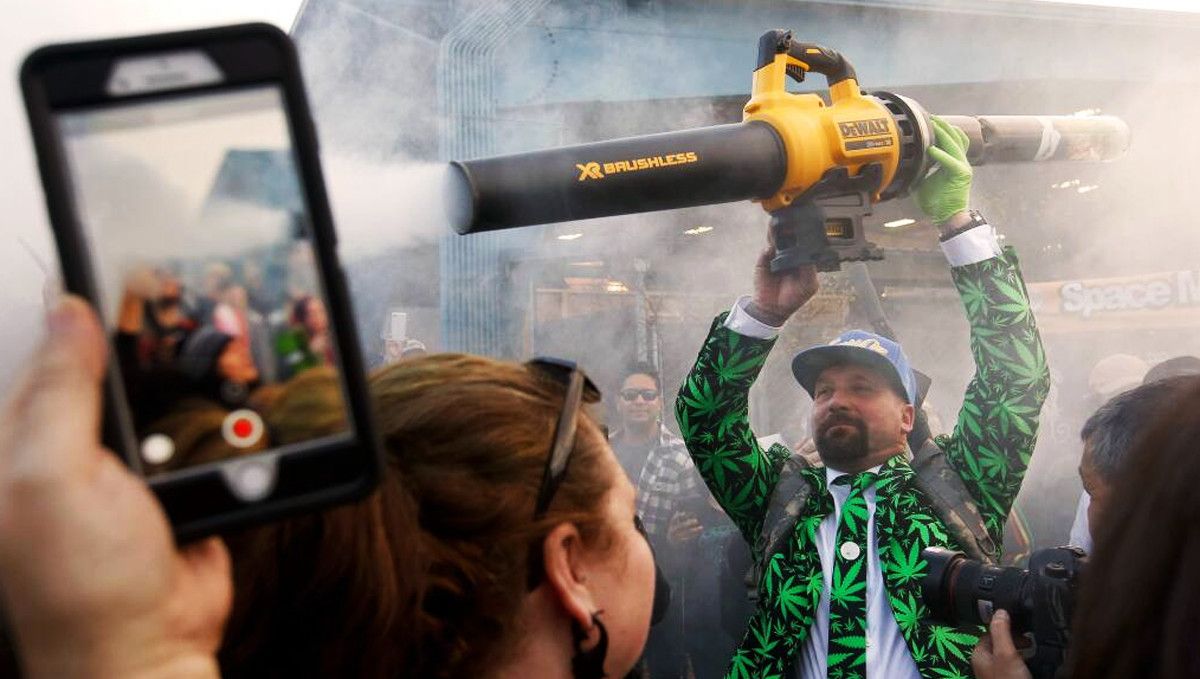 High Times Cannabis Cup in Santa Rosa
As any seasoned stoner can attest to, The High Times Cannabis Cup is the biggest event on any city's weed calendar. Started way back in 1987 in Rotterdam, it quickly became the gold standard for all cannabis competitions. These days, events are held in cities worldwide, with a bunch of North American stops.
Dates
Santa Rosa has been host to the Northern California (NORCAL) High Times Cannabis Cup a few times, with the most recent event being held in 2018 at the Sonoma County Fairgrounds. The 2-day event was packed with vendors from all around the country selling every type of weed product you can think of, and a bunch that you probably haven't even heard of before. There were stalls from all the usual suspects - Alien Labs of Wedding Cake and Dosi Punch fame (who were kind enough to release Gelato #41 on the second day of the event), GoldDrop with their range of top-shelf pens and cartridges, C.R.A.F.T., URB Delivery, and The Village were just a few of the standouts.
The event has a true festival vibe around it, and 2018 saw the most stacked musical lineup of any High Time Cannabis Cup up until that point, featuring the likes of Blues Traveler, G. Love & Special Sauce, and Arrested Development.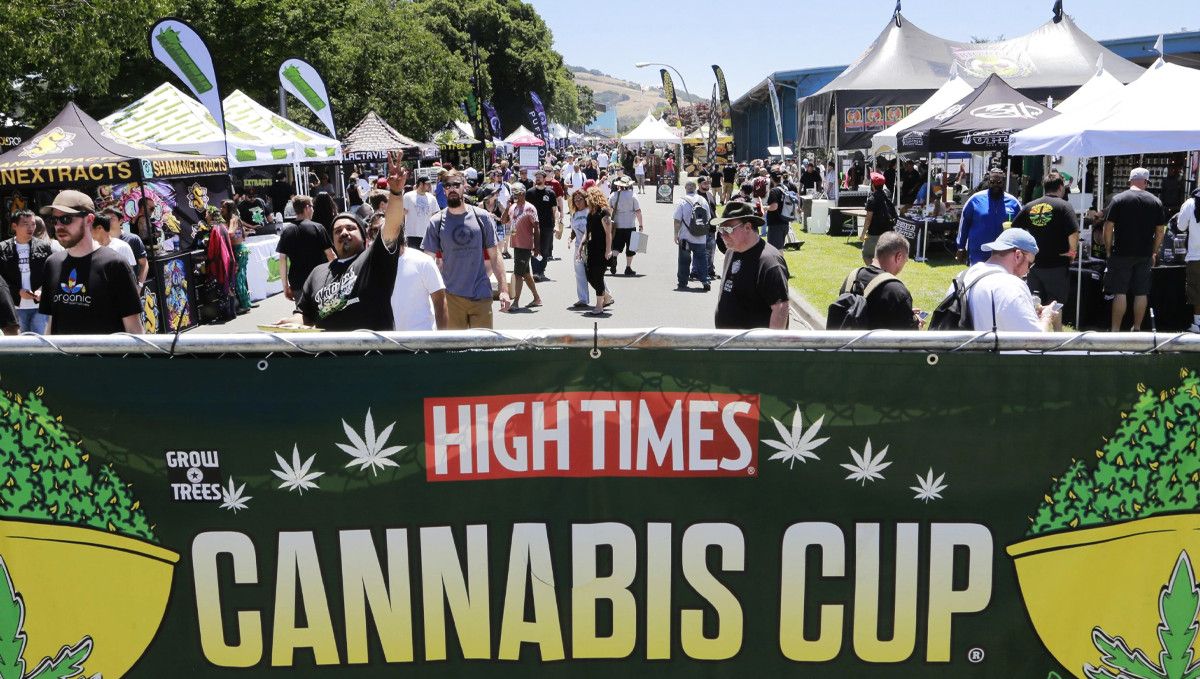 2019 saw it move back to San Francisco, and then we had that annoying little period known as COVID where it became impossible to hold large events open to the public. Since then (2020, 2021, and 2022), the events have been run in a dramatically different format. Dubbed as 'Peoples Choice' awards, instead of the usual 2-day festival style events they have been at home affairs. While we love the way that High Times has handled this difficult period, we are hoping for a return to the glory days in 2023. An announcement is expected very soon, so check back here in a month or so for all the updated info!
Judges and Evaluation Process
So, this really has to be split up into two different answers.
For the 2018 event (and every event preceding), the judging panel was made up of a list of cannabis professionals and celebrities that were asked to enjoy each sample and vote on their favorites. They were asked to examine and taste each sample, and to grade each sample on a range of classifications, depending on the category.
As mentioned above, the more recent events have been run as 'Peoples Choice' events, with the judging being opened up to the public.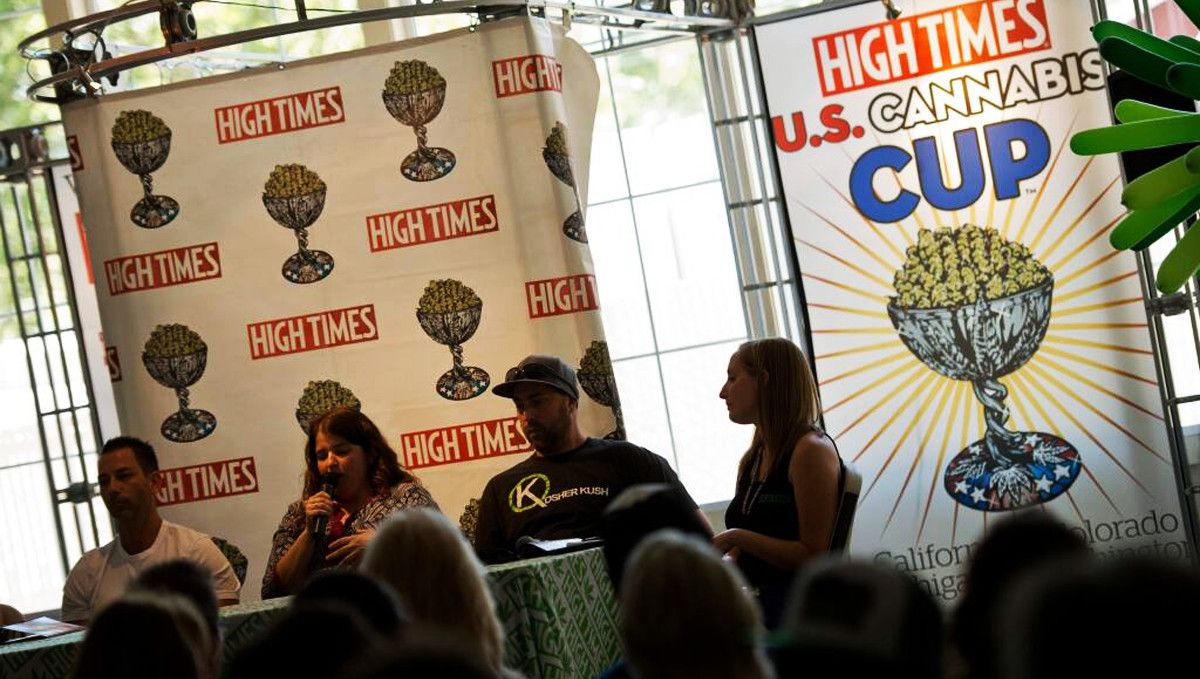 Hold up, how exactly does an at-home High Times Cannabis Cup work?
It was actually a stroke of brilliance from the guys over at High Times.
The judging role was offered to anyone holding a valid medicinal cannabis I.D, with kits being available for purchase online or from a huge list of participating dispensaries. Approved applicants were then asked to grab a kit for whichever category they fancied, and get smoking (or vaping, or eating). They were then asked to evaluate the product on strict guidelines, and submit judging reports.
Kits ranged in price, starting at around $100 for nine edible samples up to around $300 for twenty-eight Sativa flower samples. These prices are lower than what a regular customer would pay for the same amount of product from a dispensary.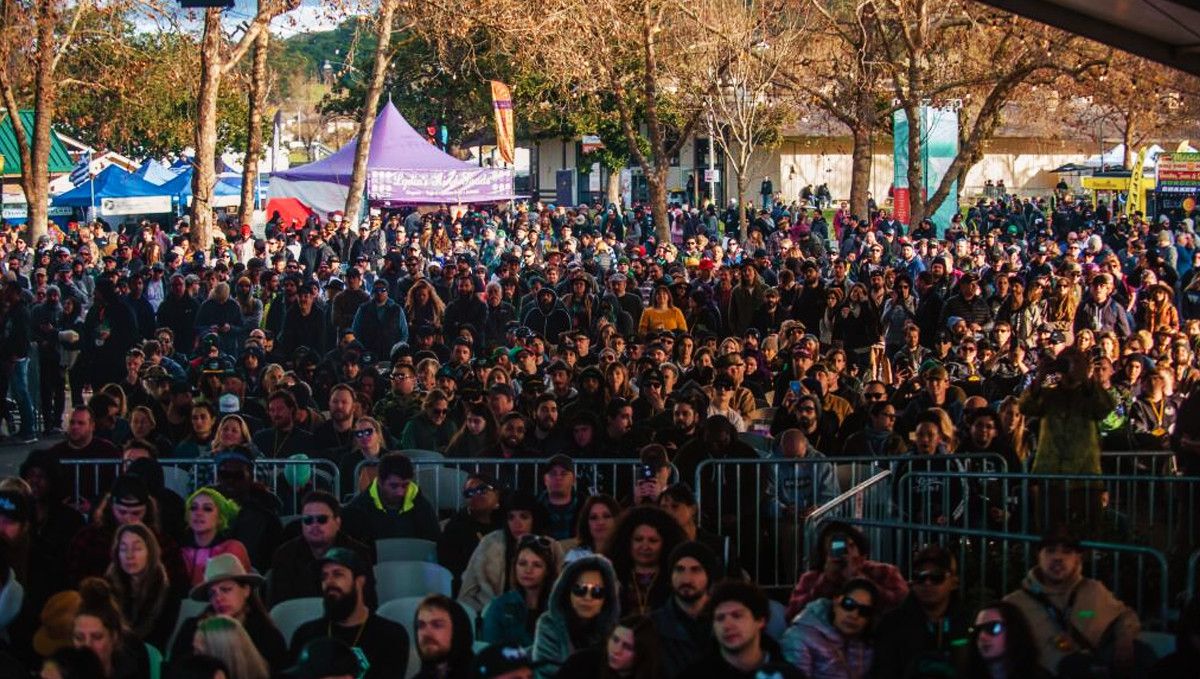 While the judging period has passed for this year's NORCAL High Times Cannabis Cup, it is still open for the Massachusetts People's Choice event! So, if you are a resident of Massachusetts and want to get involved, head straight to https://www.cannabiscup.com/massachusetts-2022/ and sign up to become a judge right now!
Award Categories and Latest Winners
The 2018 event saw a bunch of new strains hit the scene, with a long list of awards handed out.
1st Place Winners
| Category | Product / Strain | Producer / Cultivator |
| --- | --- | --- |
| Best Product | Mint Chocolate Chip | SeedsExotic Genetix |
| Best Indica Flowers | Creme De La Creme | Team Elite Genetics with OG Collective |
| Best Hybrid Flowers | 40 Elephants | Garrison Lane |
| Best Sativa Flowers | Gelonade | Connected |
| Best Indica Concentrate | Albert Walker | First Class Concentrates |
| Best Hybrid Concentrate | Candy Nova | Team Elite Genetics |
| Best CBD Concentrate | Kosher Jack CBD | Pearl Pharma with Terps on the Rocks |
| Category | Product / Strain | Producer / Cultivator |
| --- | --- | --- |
| Best Non-Solvent Hash | Sherbet Live Rosin | Eve Farms in collaboration with Ahti |
| Best Pre-Roll | Loaded Pre-Roll | Loaded in collaboration with Critical Concentrates |
| Best Vape Pens & Cartridges | Big Lemons Vape Cart | Gold Drop and Lemon Tree |
| Best Edible | Strawberry Express Edible Tincture | Val's Organics with Weed Studio and Critical Minds |
| Best CBD Edible | Caramel CBD Dark Chocolate | Chill, the Highest Chocolate |
| Best Topicals | Hawaiian Cream | Val's Organics with the Weed Studio City |
Where To Grab Tickets
With the last three NORCAL High Times Cannabis Cup being at-home events, there has been no need to purchase tickets. All judging info (including the application process and kit purchasing) can be found at https://www.cannabiscup.com/judge/
We are hoping to see a triumphant return of the true Cannabis Cup format again in 2023, and are expecting an announcement to be made in the coming weeks! We will update this page with all the relevant ticketing information as soon as it becomes available.
Other Cannabis Award Ceremonies and Events in Santa Rosa
Santa Rosa is about as weed-friendly as any city in the world, and so there are more than a few ganja-centric events dotted throughout the yearly calendar.
The Emerald Cup is up there with the most important annual cannabis events in the city. It has been held for 19 years, transforming from a low-key, insider event (discussed in hushed tones within small circles of industry insiders) to a truly colossus event. It first kicked off in 2004, with just a few weed growers who gathered informally to share cultivation tips and tricks. This first year was actually infiltrated by the feds, which subsequently resulted in more than a few of the winners being raided during the next growing season.
It was in 2013 when the event finally saw some proper mainstream acceptance and was officially sanctioned to take place at the Sonoma fairgrounds. Since then, the Emerald cup has grown each and every year to showcase more vendors, seed banks, exhibitors, guest speakers, music acts, and other cutting-edge cannabis strains and products.
2022 was actually the first year that it was held outside of Santa Rosa, with the event moving down to Hollywood. This was a one-time move, and there is another 2022 date upcoming in Santa Rosa.
There are a bunch of fun events held every April 20th in and around Santa Rosa. Our favorite is the 420 Smokers Cup. This is a different type of tournament, with entrants competing to see who can guess the most strains out of a stacked list of novelty and ex-cup-winning offerings. This event is also used as a platform to launch new strains and products, with doctors on hand to provide recommendations. There are live music performances, a seminar slot featuring a wide range of guest speakers, and a heap of giveaways on offer.
Dates
The next Emerald Cup to take place in Santa Rosa is on the 10th and 11th of December, 2021.
The 420 Smokers Cup is run each year on - you guessed it - April 20th.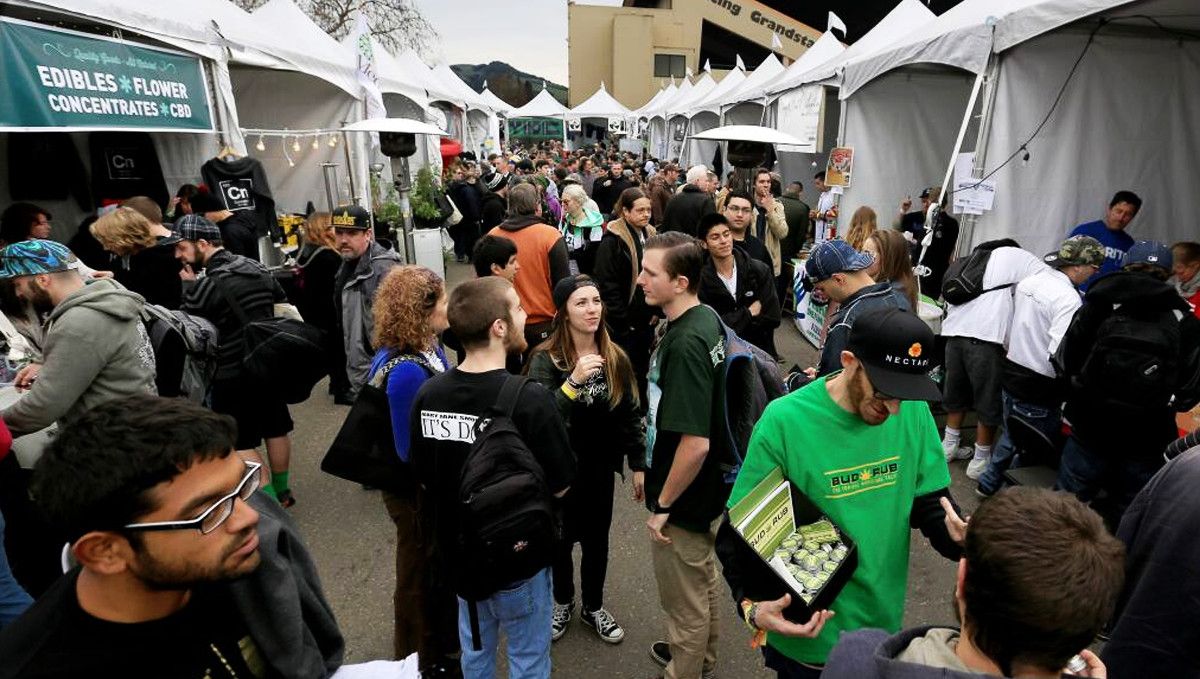 Judges and Evaluation Process
The Emerald Cup is run like most other big cup events, but they are maybe the most comprehensive, with 43 categories covering the full spectrum of the cannabis marketplace. The Judging panel is also a little bigger, with over 80 of the most diverse cannabis experts all working together to crown the winner of each category. This is done hand-in-hand with SC Labs, to determine which seed producers really do have the best of the best in California cannabis.
The 420 Smoker Cup, unlike your traditional comp, is a one-day event where anyone can try their hand (or lungs) at guessing the most weed strains correctly. Entrants are asked to sample a huge range of buds, extracts, and even some edibles to see who will be crowned 'King of the Tokers'.
Award Categories and Latest Winners
The 2021 Emerald Cup winners were:
Emerald Cup (2021) 1st Place Winners
Category
Product / Strain
Producer / Cultivator
Best Sungrown Flower
Lemon Sponge Cake
Farmer and the Felon
Best Mixed Light Flower
Modified Grapes
LitHouse
Best Indoor Flower
Animal Face
Fig Farms
Best Sungrown Greenhouse Flower
Sherbhead
Local Cannabis Co
Best Personal Use Flower
Ohrangatang Titties
Parker PZ Moselle
Best Pre-Roll – Infused Solventless Extract
Modified Lemons
Sovereign & Geode Joint
Best Pre-Roll – Infused Solvent Extract
Paletas Mother's Milk Infused Blunt
| Category | Product / Strain | Producer / Cultivator |
| --- | --- | --- |
| Best Pre-Roll – Non-Infused | Gelonade 6pk Flower Pre-Roll | Lost Paradise Organics |
| Best Ice Water Hash | Whitethorn Rose Live Bubble Hash | Heritage Hash Co |
| Best Rosin | Papaya | Rosin Tech Labs x Luma Farms |
| Best Personal Use Solventless | Wooksauce Winery Screaming Mimis | Alice Reis x Flynn Abeln |
| Best C02 Cartridge | Haku CO2 Live Resin | C02 CartridgeHaku |
| Best Distillate Cartridge | Strawberry Banana – Cannabis Derived Terpenesy | LEGION – Monarch |
| Best Solventless Cartridge | Runtz Live Rosin Vape Cartridge | LDoc Green's |
| Category | Product / Strain | Producer / Cultivator |
| --- | --- | --- |
| Best Therapeutic Topical | CBD Joint & Muscle Cream | Care By Design |
| Best Tincture | Refresh Drops 1:1 MAX | Care By Design |
| Best Edibles – Beverage | HiFi Hoppy Chill | HiFi Sessions x Lagunitas x Absolute Xtracts |
| Best Edibles – Gummies | Papaya Rosin Gummies | Kalya x Elephante |
| Best Alternative Cannabinoid | Terry T & Gelato 33 | Pure Beauty |
| Most Innovative Product | Jelly Ranchers. Unholy Rosin/Resin Split Jar | Holy Water x Honey Suckle Lotus |
| Regenerative Farm Award | Farm Cut | Emerald Spirit Botanicals |
This is actually just a short sample of the awards handed out, for the full list head over to https://www.cannabiscupwinners.com/cups-and-awards/emerald-cup.html
The 420 Smokers Cup does not publish a list of winners, so you will just have to head to the show next year to see for yourself!
Where To Grab Tickets
For all Emerald Cup ticketing info, head to https://theemeraldcup.com/passes
To grab a ticket to The 420 Smokers Cup, click here https://dothebay.com/events/2022/4/20/420-smokers-cup-tickets
The Wrap Up
So, there you have it. If you are a Santa Rosa local and love all things sticky-icky then make sure you grab a pass to all these events - and keep an eye out for any and all updates we make to this list in the coming months!
As the legal cannabis industry grows, there are more and more niche cannabis cups and each one is unique; Sometimes more focused on the medicinal side and sometimes more focused on the recreational side but always focused on the cannabis community.
The American Autoflower Cup will be holding the unique cannabis cup and we invite you to come and be a part of this community, get to know like-minded individuals, and share your experience.