Seattle Cannabis Cup 2022: Discover the Best Guide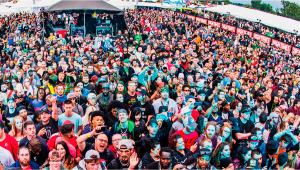 While the High Times cannabis cup has been held since 1987 first in Rotterdam and subsequently moving to Amsterdam, things only kicked off in Seattle in 2012. Let's take a look at the history of cannabis in Seattle, and all there is to know about cannabis cups past and present in the Emerald City.
Seattle Location and Cannabis Policy
While not the state capital, Seattle is the largest city in Washington State. A beautiful city situated on the shores of Puget Sound, surrounded by evergreen forests and snow-capped mountains - it's easy to see why it was recently voted one of the most livable cities in the US.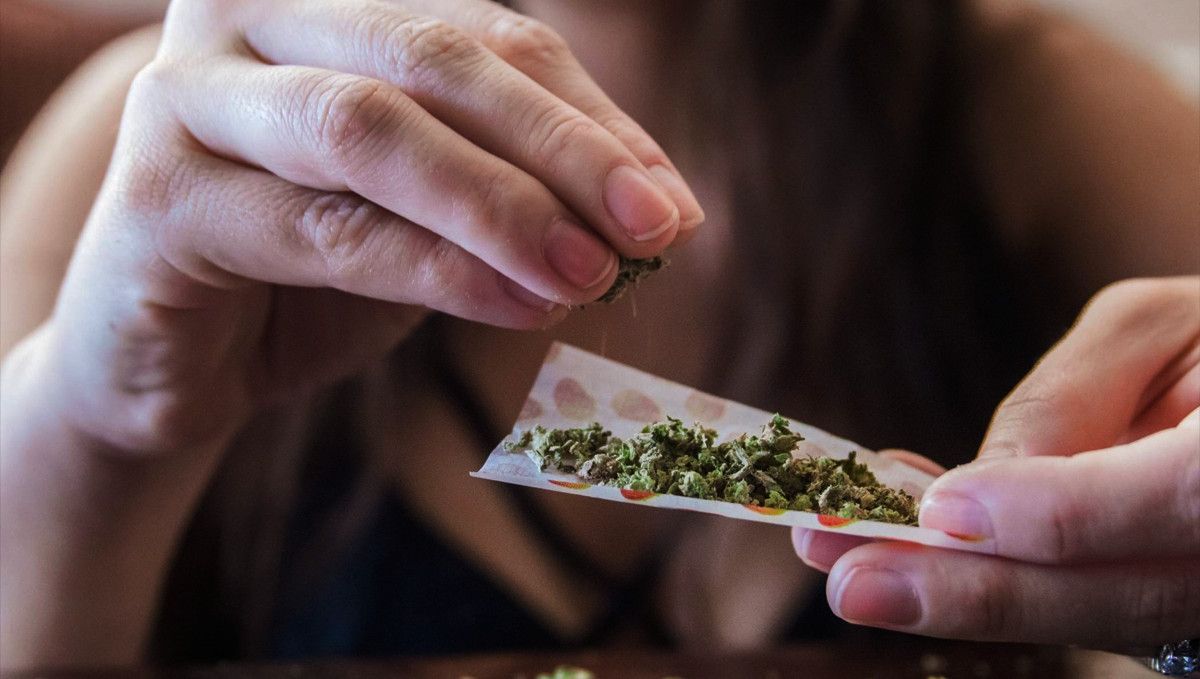 There is evidence that cannabis has been used in the Washington state region for centuries by indigenous American tribes for a variety of purposes including religious ceremonies, medicine, and recreation. However, it wasn't until 2012 that recreational use was legalized for adults over the age of 21. This decision made it the very first state in the entire country to take this milestone step, and it paved the way for the wave of recreational weed legalization throughout other states that have since followed.
High Times Cannabis Cup in Seattle
The High Times Cannabis Cup is the world's leading cannabis competition, and it has been running since 1987. The event is held annually in Amsterdam, but in 2012 Seattle became the first US city to host its own Cannabis Cup. Unsurprisingly, the event was a great success and has been held another three times in the city since its inception. There were plans for a 2020 event in Seattle, but everyone's favorite pandemic put an end to that year's event.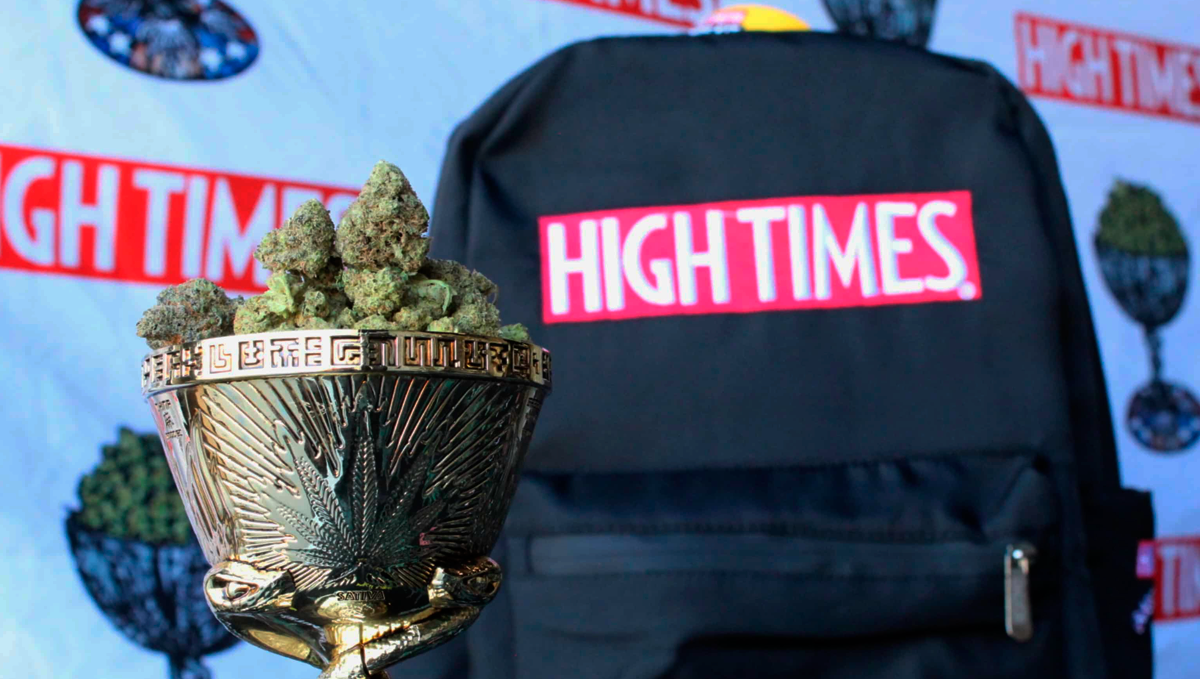 The Seattle Cannabis Cup is a two-day event that features live music, guest speakers, seminars and courses, and of course - lots of ganja. Vendors from all over the state come to showcase their products and compete for a chance to be crowned the best in show in a wide variety of categories. There are both officially judged categories and a few attendee-voted awards.
Dates
While there has been no official announcement on when the next High Times Cannabis Cup will take place in Seattle, we do know that the event has been postponed from its originally planned date in April 2020. A new date is yet to be announced, so as soon as we know - you will too!
Judges and Evaluation Process
The official judging panel changes from year to year, but it always consists of members with a wide range of expertise and experience in the cannabis industry - from previous cup winners, expert growers, industry heavyweights, and more. The evaluation process is extremely detailed, and all products are thoroughly tested before any winners are announced.
In recent years we have seen the introduction of the High Times Cannabis Cup People's Choice award. This is an award that is voted on by the general public - but to become a judge you need to be over the age of 21, and hold a valid medical marijuana card. If you are interested in getting involved then head over to cannabiscup.com/preregister.
Award Categories and Latest Winners
Each and every High Times Cannabis Cup has a different set of awards that are handed out, with a couple of mainstays that usually include Best Indica, Best Sativa, Best Edible, and Best CBD flower.
In the most recent Seattle event which was held in 2019, prizes were awarded to the following classifications:
| | |
| --- | --- |
| Best Indica Flower | Forbidden Fruit by Doc and Yeti Urban Farms |
| Best Sativa Flower | MTN Top by Premier Cannabis |
| Best Hybrid Flower | Premier Glue 4.0 by Premier Cannabis |
| Best Sungrown Flower | Powder Hound by Lazy Bee Garden |
| Best CBD Flower | Ringo's Gif by Millenium Green |
| | |
| --- | --- |
| Best Pre-Roll | Baller Candy Pre-Roll by Secret Gardens of Washington |
| Best Edible | Sky High Ranch by Baked BLVD |
| Best CBD Edible | Pioneer Squares Black & Blueberry CBD Fruit |
| Best Topical | Salvation Mercy by Verdelux (Verdeloo) |
| | |
| --- | --- |
| Best Indica Concentrate | Cold Smoke by Sub-X |
| Best Hybrid Concentrate | Zkittlez by Sub-X |
| Best CBD Concentrate | Cherry Pie CBD Shatter by Blue Forest Farms |
| Best Non-Solvent Hash | Premier Glue 4.0 Live Rosin by Premier Cannabis |
| Best Vape Pen | Orange Zkittlez Live Resin Pax Pod by Dabstract |
Where To Grab Tickets
While we are still awaiting confirmation on dates for the next Seattle-based High Times Cannabis Cup, all ticket info for any Cup can be found on the official High Times Cannabis Cup website at cannabiscup.com.
Other Cannabis Award Ceremonies and Events in Seattle
With Seattle being one of the most weed-friendly cities in the world, it's no huge surprise that you'll find more than a couple of cannabis-centric events to attend. The list is pretty long, but the two main award ceremonies (apart from the High Times Cannabis Cup) are the Dockside Cup and the Sun Cup Invitational.
The Dockside cup is a unique, multi-week event where strains battle head-to-head in a bracket-style competition until the overall winner is crowned. This is an annual competition and is one of the mainstays on the cannabis calendar in Seattle. Strains that place highly in this event tend to sell out pretty quickly.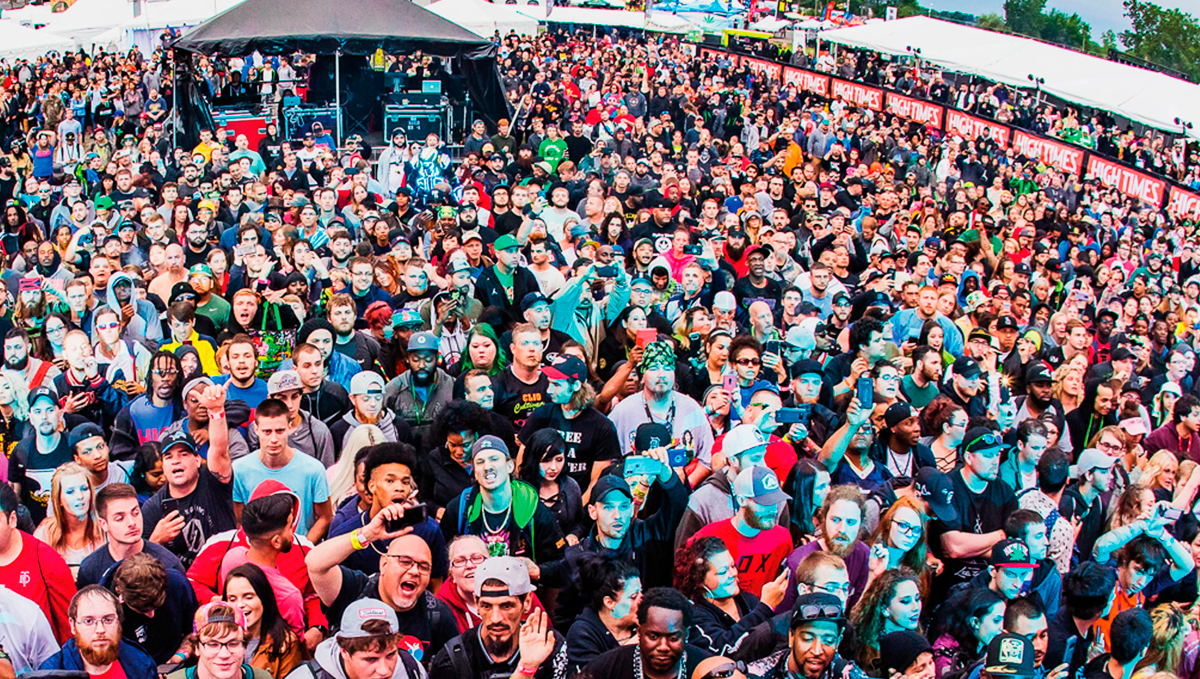 The Sun Cup Invitational is also a little different from the regular cannabis cup, as it focuses solely on sun-grown buds. This event is all about sustainable farming practices, with competitors needing to meet certain sustainability standards before being allowed to participate. This competition is seen as the gold standard in outdoor growing awards, and is highly regarded throughout the entire country and worldwide.
Dates
The Dockside Cup is held every March and has increased in size with each passing year. Beginning in the first week of March with the first round of head-to-head matches, it all culminates in a final 4 battle to see which flower will be crowned King (or maybe Queen is more fitting here).
Last years Sun Cup Invitational (2021) was held on the 22nd of April, but unfortunately, the 2022 event had to be postponed. There are plans in the works for a 2023 event, so stay tuned for more information on that.
Judges and Evaluation Process
As mentioned above, The Dockside Cup consists of a bunch of one-on-one contests to find an overall winner. This comp is run by the chain of Dockside dispensaries and is judged by a panel of budtenders and guest judges.
The Sun Cup Invitational uses a wide range of cannabis enthusiasts for its panel, from retail store buyers, to social media influencers, and cannabis connoisseurs. They use a 100-point scoring system that looks at all aspects of the flower or product to determine an overall score.
Award Categories and Results
The overall winner of the Dockside Cup 2021 was Dutchberry from the magicians at Artizen Cannabis. This strain is a gorgeous cross of DJ Short Blueberry and Dutch Treat and has taken home a slew of top gongs from a bunch of award ceremonies in the past 5 years or so.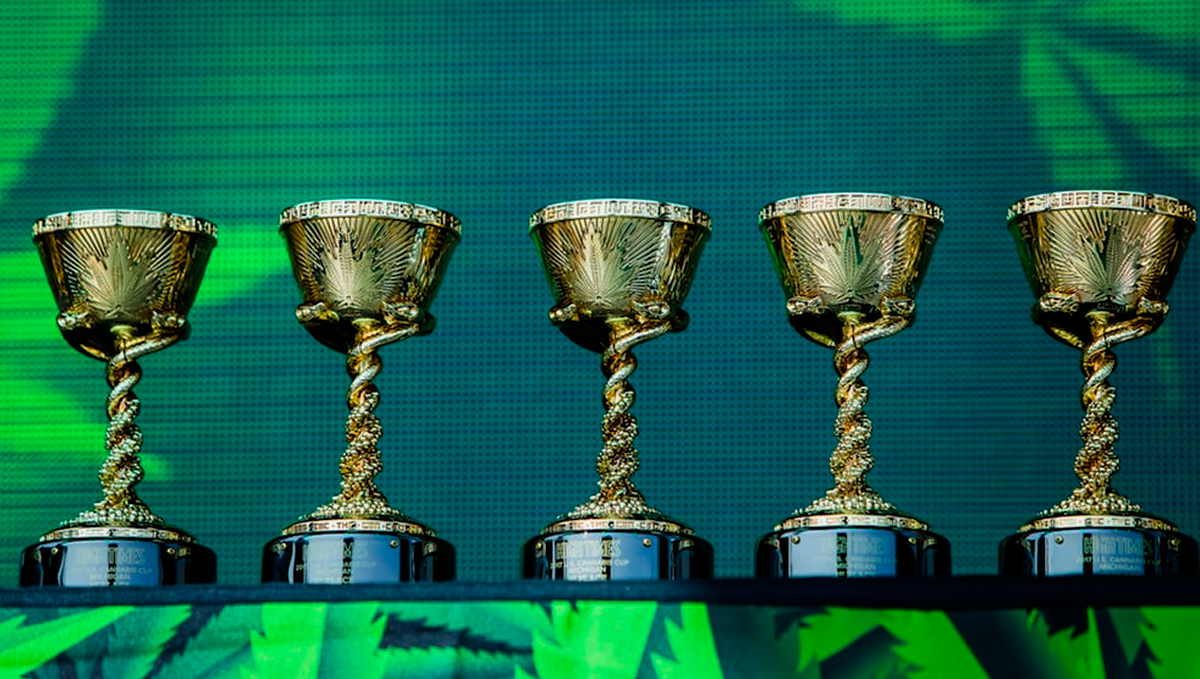 There is a long list of award results handed out at the Sun Cup Invitational, with top categories including:
| | |
| --- | --- |
| FULL-TERM THC FLOWER | Blackwater by CannaSol Farms |
| LIGHT DEP THC FLOWER | Lemon Meringue by CannaSol Farms |
| CBD FLOWER | Amazing Grace by Buddy Biy Farms |
| GREENHOUSE GROWN FLOWER | Sluricane by Boggy Boon |
| SOLVENT FREE CONCENTRATE | Solventless Melonade by Cascadia Cartel |
| OUTSTANDING CANNABIS ADVOCATE | Micah Sherman from CannaSol Farms |
Tickets
Tickets for the Dockside Cup can be purchased in-store at any of the five Dockside dispensaries located throughout the city. For all locations head to docksidecannabis.com

For all ticket info for the Sun Cup Invitational head over to wasuncup.com
Other Cannabis Events in Seattle You Won't Want to Miss
In addition to the two main award ceremonies, there are plenty of other events that cannabis lovers in Seattle can enjoy. Here are a few of the marihuana events you really shouldn't miss:
The Emerald Cup
This event is held in Seattle every year and is a celebration of all things cannabis. This is a two-day event that features live music, speakers, and plenty of vendors selling everything from cannabis products to smoking accessories.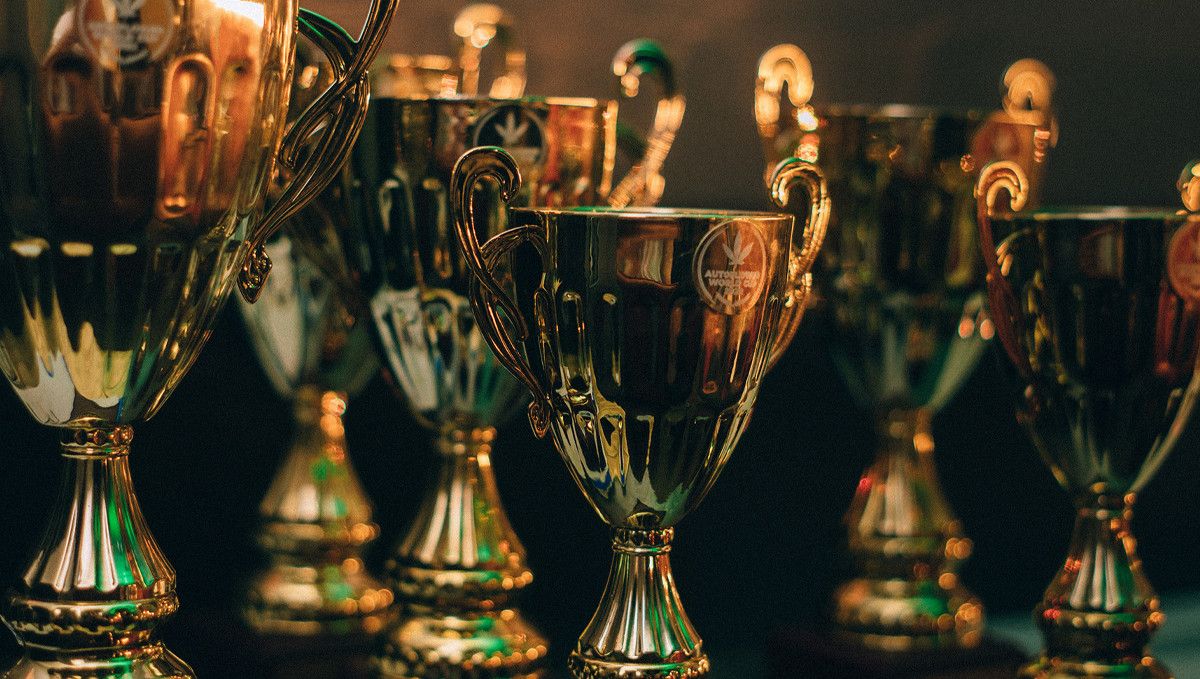 CannaCon
This is another huge event that's held in Seattle every year. This is a three-day event that focuses on education, with plenty of seminars and workshops being held throughout the duration. This is a great event for those who want to learn more about the industry, as there are plenty of experts on hand to offer advice and guidance.
The Dabbers Delight Cup
This is a relatively new event, but it's already become one of the must-attend events on the Seattle cannabis calendar. This is a dab-centric event, with plenty of competitions and vendors selling the latest and greatest dabbing gear.
As the legal cannabis industry grows, there are more and more niche cannabis cups and each one is unique; Sometimes more focused on the medicinal side and sometimes more focused on the recreational side but always focused on the cannabis community.
The American Autoflower Cup will be holding the unique cannabis cup and we invite you to come and be a part of this community, get to know like-minded individuals, and share your experience.