Cannabis Cup 2022 in Washington: Your Ultimate Guide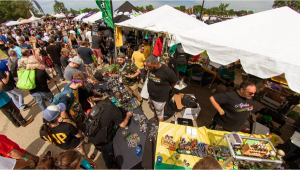 Washington: Location and Cannabis Policy
Washington State is located on the Pacific North-West Coast of the United States and is bordered by Oregon to the south, and Idaho to the east, with the Canadian border to the north. The state has a population of just under 8 million people, and while Seattle is the largest and most prominent city, its capital city is Olympia.
The climate in Washington is generally mild, although it can get pretty cold in the mountains during winter. Much of Washington state has an almost Mediterranean climate, which makes it a great spot for outdoor cannabis cultivation during the warmer months.
Cannabis has been decriminalized in Washington since 2012, and recreational legalization followed in the same year. This makes it one of the earliest states (along with Colorado) to have both decriminalization and full legalization on the books. Medical cannabis was legalized back in 1998.
Possession of small amounts of cannabis for personal use is now fully legal in Washington, as is home-growing. However, there are still some restrictions in place. For example, it is currently not legal to smoke cannabis in public places, and driving while under the influence of cannabis is also illegal.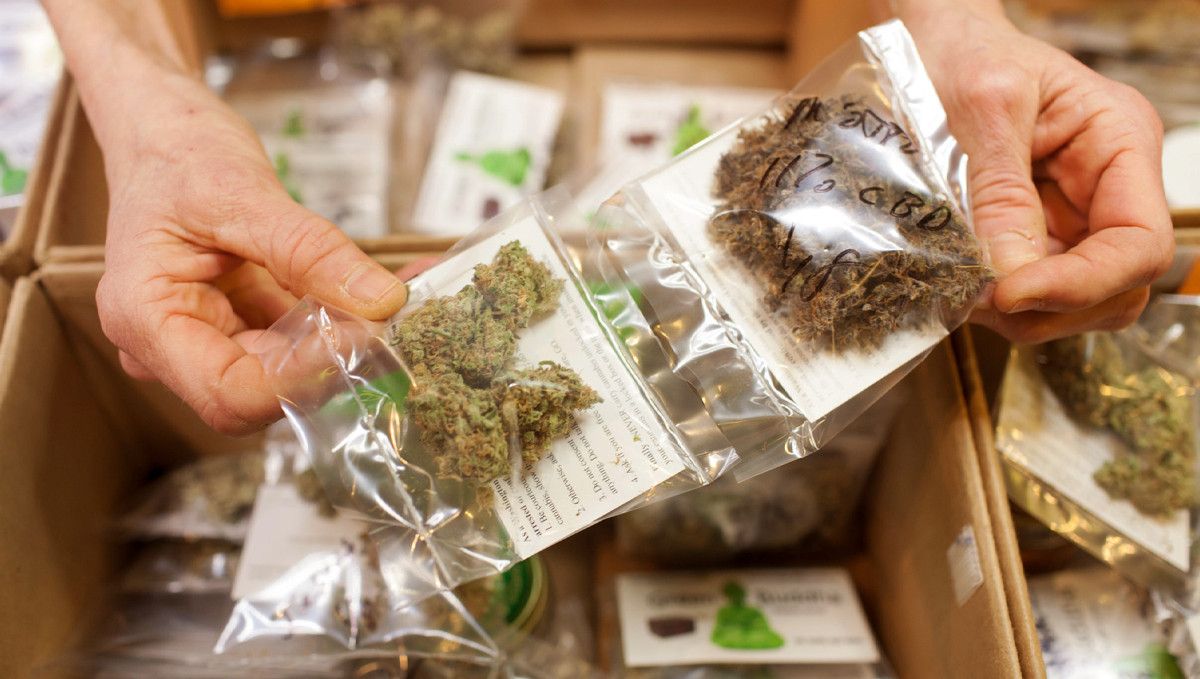 Adults aged 21 or over
Can carry up to one ounce, or twenty-eight grams, of dried cannabis flower;
Can carry up to sixteen ounces, or four hundred and forty-eight grams, of cannabis-infused products such as edibles;
Can carry up to seventy-two ounces, or two kilograms, of liquid marijuana-infused products, like tinctures;
Can cultivate a maximum of six plants at one time, with no more than three of these plants flowering at one time;
Can store up to eight ounces, or two hundred and twenty-six grams, of dried flower from their harvested crops.
High Times Cannabis Cup in Washington
The High Times Cannabis Cup is an annual event that celebrates all things cannabis. The first-ever Cannabis Cup was held in Rotterdam, The Netherlands in 1987 and since then the event has traveled the world, with stops in numerous countries including the United States, Canada, Spain, and Jamaica, among others. It goes without saying that The High Times Cannabis Cup is the most prominent weed competition in the world, with the largest global recognition.
With Washington becoming the first state to enact full recreational legalization of ganga in 2012, High Times jumped at the chance to finally hold the first-ever North American competition late that year, in Seattle. This was followed by two more annual events in Seattle, but that's where the story gets a little complicated...
In 2015, due to the grey area that cannabis still occupied in the eyes of the US federal government, High Times made the decision to move their Cannabis Cup event from Seattle to nearby Portland, Oregon. And with the wave of recreational legalization that has swept through the states since 2016, The High Times Cannabis Cup has since been held in locations all around the country.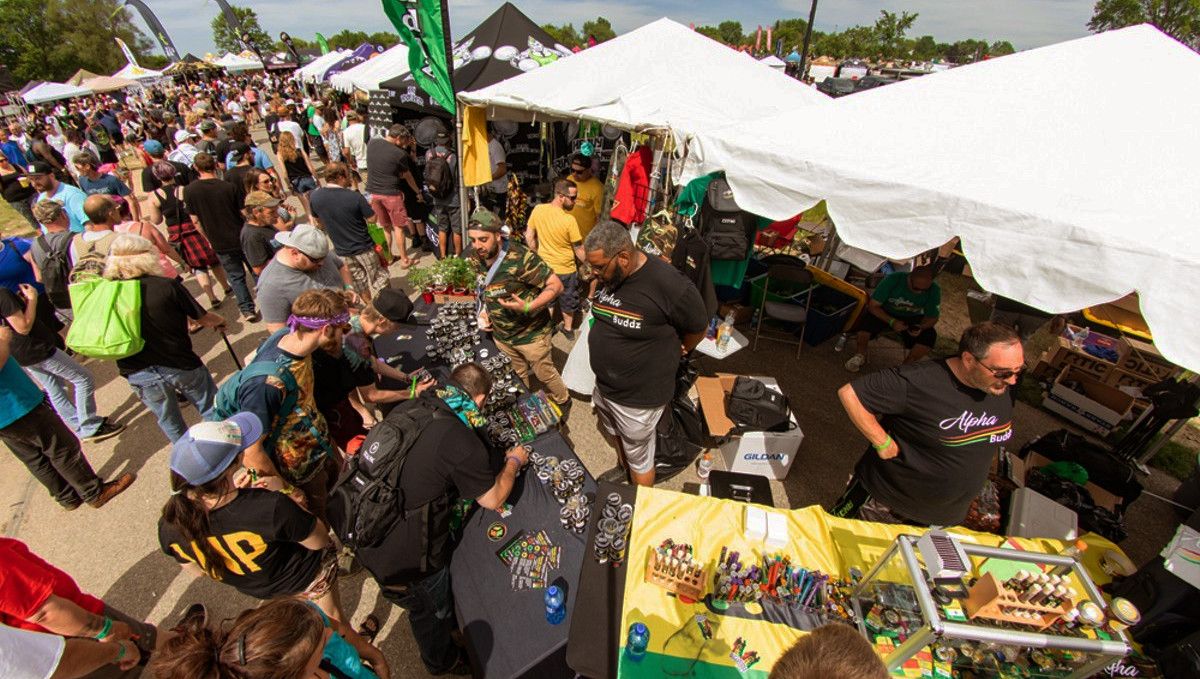 We did see a return of the event to Washington state in 2019, and there were plans in the works to bring it back once again in 2020. But, as we are all very much too aware, COVID put an end to almost all outdoor live events for that year, and for the couple of years to follow. High Times has since run digital award shows run as 'Peoples Choice' events, but we are quietly hopeful that a live competition will return in 2023. Check back here soon for any and all updates.
Wait a second, what the hell is a 'Peoples Choice' awards show?
High Times didn't want to shut down their Cannabis Cup events totally when the pandemic hit, so they came up with a great idea to keep the show going. Instead of running live, in-person events, they decided to open up the judging panel applications to anyone and everyone that holds a medicinal marijuana card and is a resident of the state that the comp is being run in.
These events are still happening right now, so head over to https://www.cannabiscup.com/judge if you are interested in seeing which Cups are currently running and if you qualify to become a judge.
Once you pass the judges' application process, you are then allowed to purchase any and every judges kit for each category. These range in price from around $100 to $300 depending on the category, but are all priced lower than the market value of the contents. Once you receive your judges kit all you have to do is enjoy each sample and submit your reports!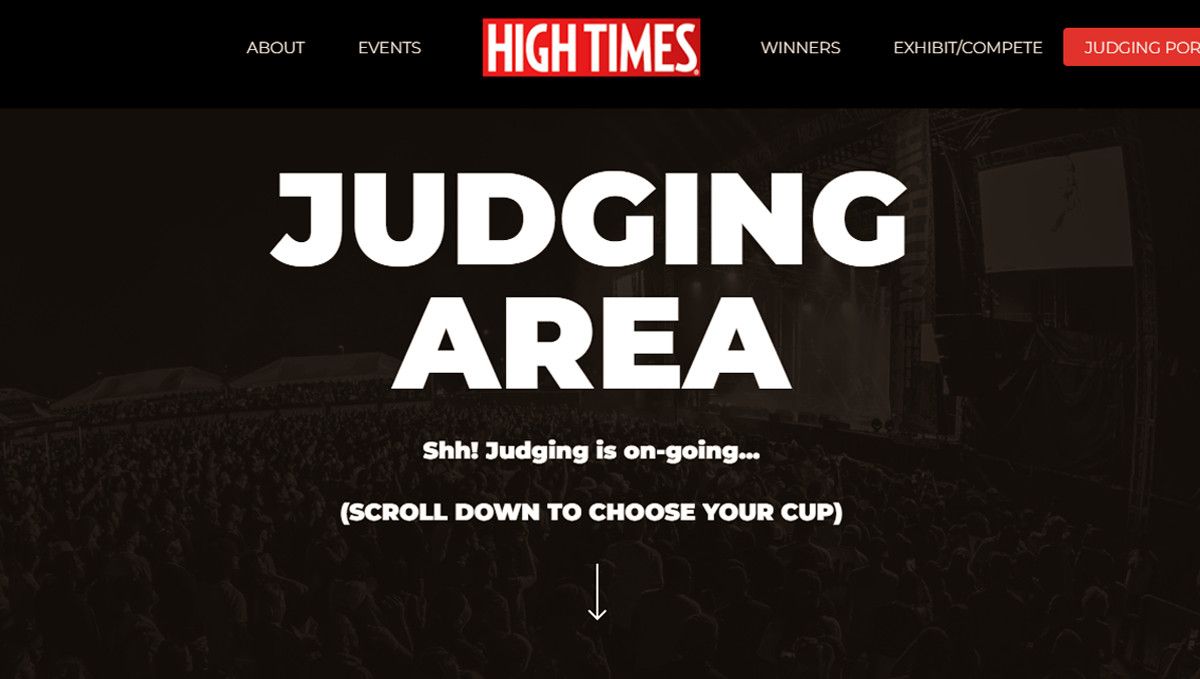 Dates
As mentioned a little earlier, the COVID-19 pandemic put an end to plans for the usual 2-day live event we all know and love. There have been whispers of the High Time Cannabis Cup returning properly to Washington State in 2023, and we will keep this page updated as soon as any info is announced.
Judges and Evaluation Process
As the High Times Cannabis Cup is the world's most prestigious weed competition, the judging process is understandably strict. To ensure a level playing field, each category is judged by at least 5 different people, with no more than 3 people from any one state. This helps to keep things as fair as possible and also cuts down on 'judge shopping', where companies try to buy their way to the top by only entering their product in competitions that they know they have a good chance of winning.
The evaluation process is also pretty stringent, with each judge having to complete detailed reports on every sample they receive. These include scoring for things like look, smell, taste, potency, and effect, as well as more general questions about the company and the product itself.
This process is all overseen by High Times' own in-house team of cannabis experts, who keep a close eye on things to make sure that everything is above board.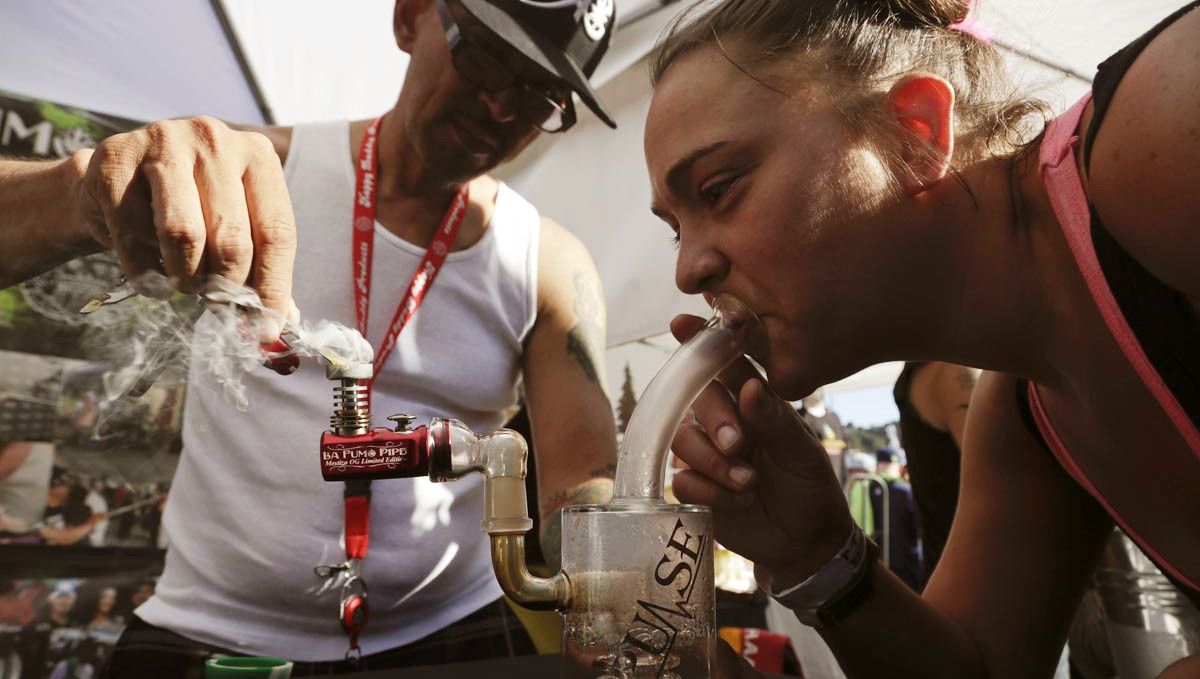 Award Categories and Latest Winners
The cannabis market is a constantly evolving beast, and so the Award categories tend to change with each event - although the mainstays are always there. In 2019, the category classifications and top awards were:
1st place winners
| Category | Product / Strain | Producer / Cultivator |
| --- | --- | --- |
| Best Indica Flower | Forbidden Fruit | by Doc and Yeti Urban Farms |
| Best Sativa Flower | MTN Top | by Premier Cannabis |
| Best Hybrid Flower | Premier Glue 4.0 | by Premier Cannabis |
| Best Sungrown Flower | Powder Hound | by Lazy Bee Garden |
| Best CBD Flower | Ringo's Gif | by Millenium Green |
| Best Pre-Roll | Baller Candy Pre-Roll | by Secret Gardens of Washington |
Category
Product / Strain
Producer / Cultivator
Best Edible
Sky High Ranch
by Baked BLVD
Best CBD Edible
Pioneer Squares Black & Blueberry CBD Fruit
Best Vape Pen
Orange Zkittlez Live Resin Pax Pod
by Dabstract
Best Indica Concentrate
Cold Smoke
by Sub-X
Best Hybrid Concentrate
Zkittlez
by Sub-X
Best CBD Concentrate
Cherry Pie CBD Shatter
by Blue Forest Farms
Best Non-Solvent Hash
Premier Glue 4.0 Live Rosin
by Premier Cannabis
Best Topical
Salvation Mercy
by Verdelux (Verdeloo)

Tickets
Ticketing info for all High Times events can be found at https://www.cannabiscup.com/events/. While there have been no official announcements yet on upcoming shows, but there are plans in the pipeline for a few 2023 shows throughout North America (and Europe).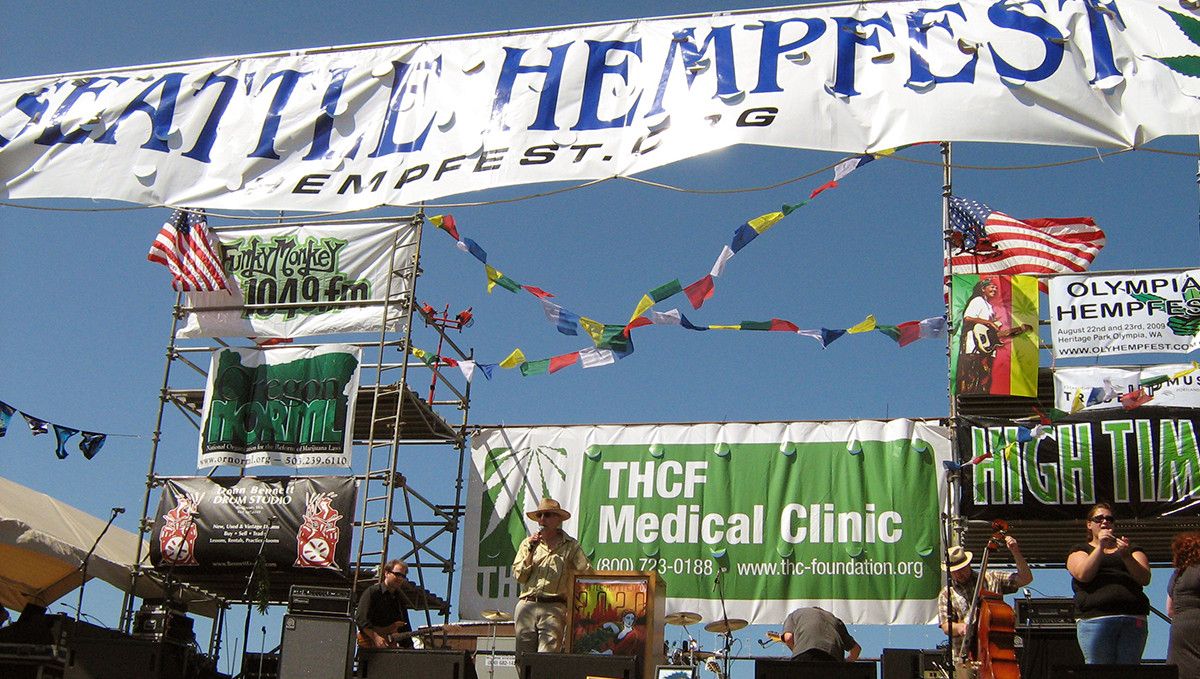 Other Cannabis Award Ceremonies and Events in Washington State
The Seattle Hempfest is one of the oldest and most celebrated events in the American cannabis industry and has been running annually since 1991 (when it was originally known as the Washington State Hempfest). While it's not quite on the same scale as the High Times Cannabis Cup, it's still a pretty big deal - especially in Washington State. The event is free to attend and takes place over 3 days. The last Hempfest was back in 2019, but there are plans in place for a triumphant return in 2023.
The Dope Cup (also known as DOPEland) is another big cannabis event in Washington State. Unlike the Hempfest, the Dope Cup is a ticketed event that features a wide range of different cannabis companies and products. The event also includes live music, entertainment, and a cannabis cup. This event was run by the Washington State cannabis cornerstone magazine DOPE, but with the publication being bought by High Times in 2019 we are not too sure when it will return - although High Times has publically stated that there will be future DOPE Cups.
Dates
We are awaiting confirmation on the 2023 dates for both events but check back here soon as we will update this article as soon as anything is officially announced.
Judges and Evaluation Process
The Seattle Hempfest is more of an educational event, with many amazing guest speakers presenting on a huge range of cannabis-related subjects. There is no cannabis cup event run by the Seattle Hempfest, so there is no judging panel present.
The last DOPE Cup was held back in 2018 and boasted a stacked Judging panel. Members included the trained cannabis judges, the DOPE magazine editor, weed industry heavyweights, budtenders, and a few celebrities thrown in for good measure.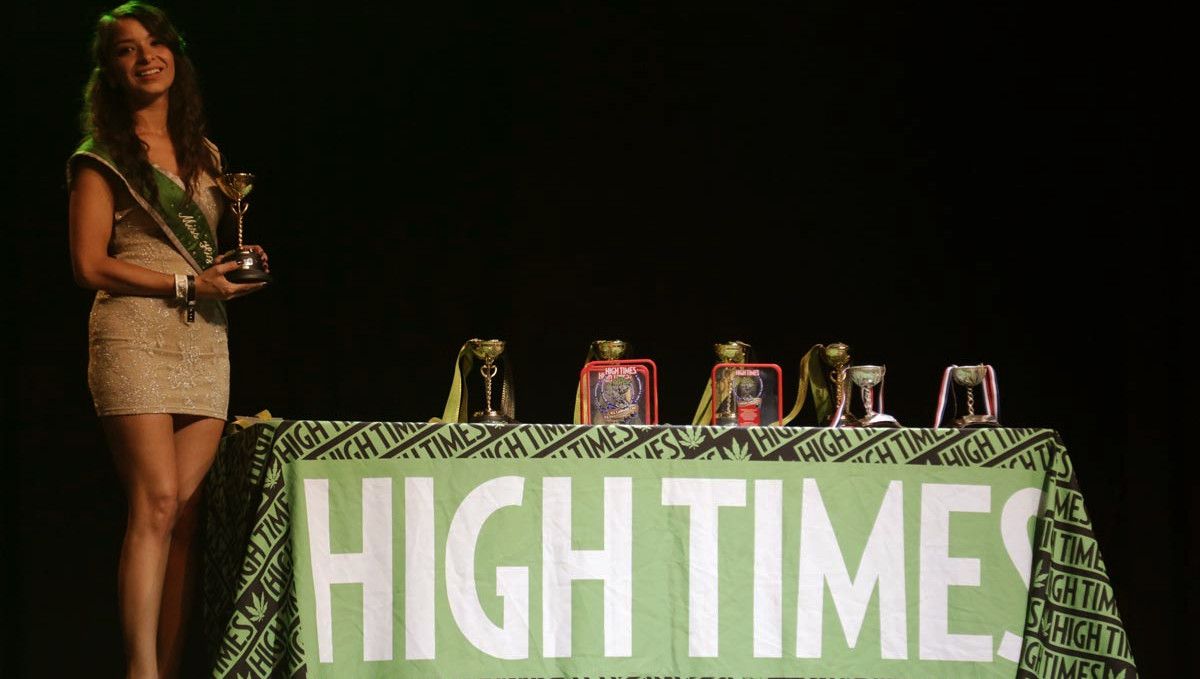 Award Categories and Results
The winners of the 2019 DOPE Cup were:
1st place winners
| Category | Product / Strain | Producer / Cultivator |
| --- | --- | --- |
| Best CBD Flower | Mighty Quin | Phantom Farms |
| Best Indoor Grown Hybrid Flower | Miracle Alien Cookies aka MAC | Portland High Standards Inc |
| Best Indoor Grown Indica Dominant Flower | Obama Kush aka Mendocino Purple Kush | Portland High Standards Inc |
| Best Indoor Grown Sativa Dominant Flower | Ice Queen Flower | Deep Creek Gardens |
| Best CBD Flower | Ringo's Gif | Millenium Green |
| Best Terpene Profile | Grape Durban | Boring Weed Company |
| Category | Product / Strain | Producer / Cultivator |
| --- | --- | --- |
| Best Pre-Roll | Black Widow | Trichome Farms |
| Best Infused Pre-Roll | Sativa | Decibel Farms in collaboration with Benson Elvis Decibel Louds |
| Best Sun-Grown Hybrid Flower | Josh D. OGt | Benson Elvis |
| Best Sun-Grown Indica Dominant Flower | Purple Punch | Rogue Farmer |
| Best Sun-Grown Sativa Dominant Flower | Texas Butter | Alter Farms |
| Most Potent THC Flower | Ice Cream Cake | Phantom Farms |
| Best CBD Edible | Gron Cbd Caramel Sauce | Gron |
| Best Sweet Edible | Naomi Pomeroy Bar | Serra |
Conclusion
There you go, a quick rundown of Washington State cannabis policy, and all the best weed events! Washington truly is one of the best states in the entire country for stick-icky enthusiasts, and there are just too many events to list all of them here.
Did we miss your favorite event in Washington? Have you been to any of the events listed? Let us know in the comment section below!
As the legal cannabis industry grows, there are more and more niche cannabis cups and each one is unique; Sometimes more focused on the medicinal side and sometimes more focused on the recreational side but always focused on the cannabis community.
The American Autoflower Cup will be holding the unique cannabis cup and we invite you to come and be a part of this community, get to know like-minded individuals, and share your experience.