High Times Cannabis Cup 2022: Celebrating Cannabis Culture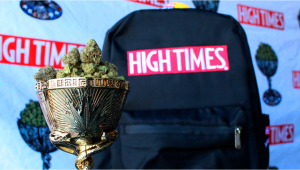 Known as the most popular cannabis event in the world, High Times' Cannabis Cup was originally initiated by Steven Hager back in Amsterdam, Netherlands. The festival started as a small event with around 50 growers and soon became the go-to spot for cannabis enthusiasts could let loose and try the best cannabis products. Want to learn more about the Cannabis Cup? Read along!
How It All Started
Everything started back in 1988 when journalist Steven Hager who was covering the rise of Hip Hop in New York became editor of the High Times magazine, focusing the magazine on cannabis culture, lifestyle, and plant growing. As a weed-head himself, Steven Hager made several trips to Amsterdam and sent reporters from the US to cover cannabis events in Amsterdam, and during one of those trips, he had the idea of creating the ultimate festival where growers could compete to see who can grow the best weed.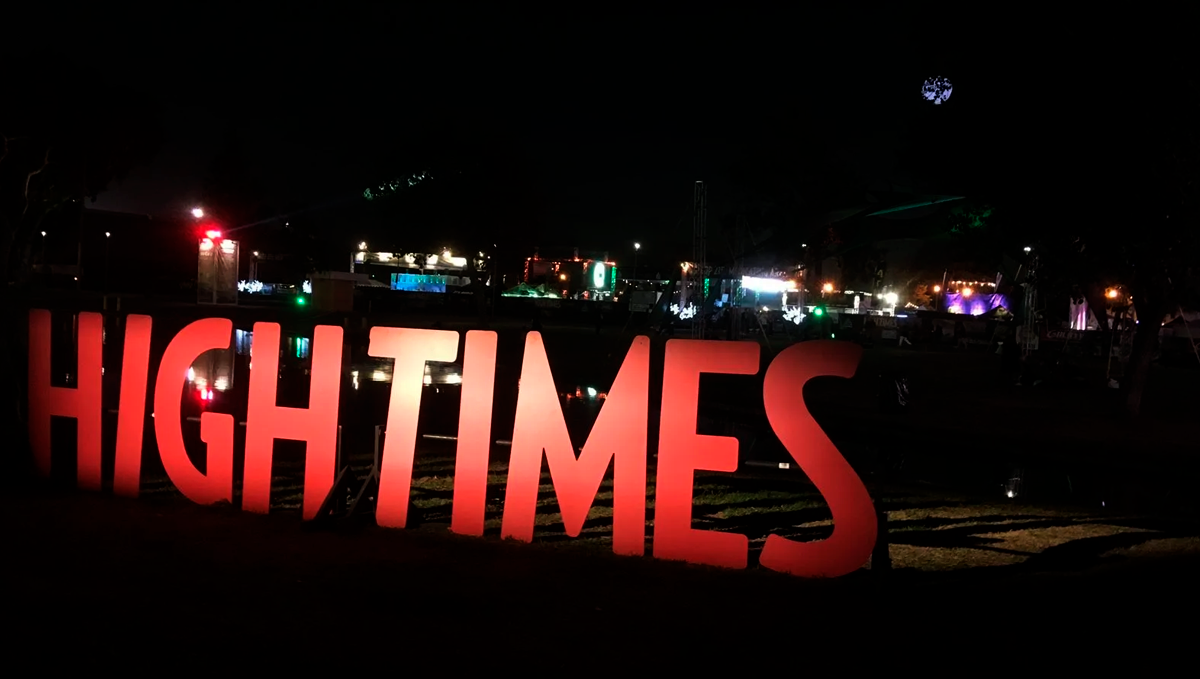 It was only natural that Amsterdam would host said event as it was in The Netherlands where Hagen had the idea and was the only place where the Cannabis Cup could take place legally. The 1st Cannabis Cup was fairly modest and took place in a small room, consisting of just a few seed banks, and a handful of expert judges.
The preceding events were pretty much the same but additional awards were added such as Best Sativa, Best Indica, and Best Hybrid, also adding prizes for 1st, 2nd, and 3rd place but still with no more than 50 people gathered together in a small room. By the 5th or 6th event, there were already more than 800 people attending and with live music and seminars, the cup had become a number one attraction for cannabis enthusiasts.
A couple of years later, the competition opened for anyone to compete. So Amsterdam's best coffee shops could enter to see who had the best weed. On top of that, judge tickets were now available, meaning that any visitor could become a judge and sample and vote on the best entries in the competition. As the event got bigger, the awards were becoming more and more prestigious, winning a Cannabis Cup was a huge deal for seed banks, growers, and coffee shops as there was nothing like it on earth.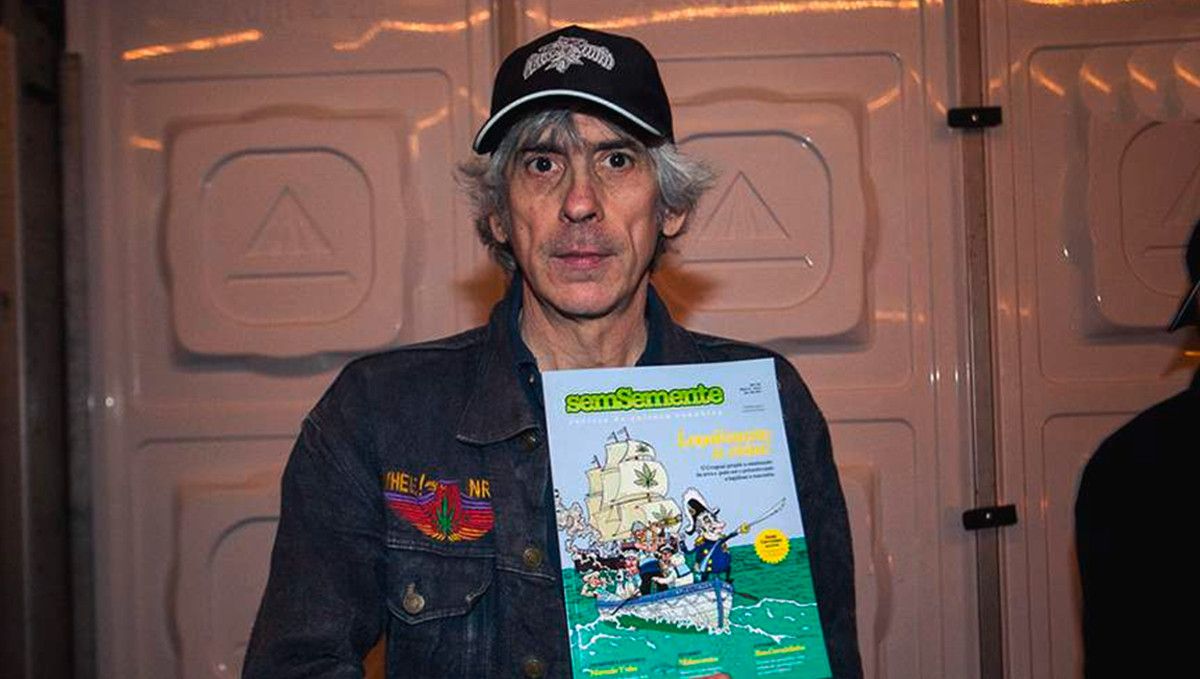 But the popularity came hand-in-hand with the commercialization of the event. There was a lot of money at stake so it was just a matter of time before the Cannabis Cup became what it is today.
First Cannabis Cup Winners
Skunk #1 by cultivators choice won first place in the first edition of the Cannabis Cup in Amsterdam. This Indica-dominant strain bred by The Sacred Seeds Co. in the late 1970s was brought to the Netherlands in 1985 by Sam the Skunkman. Up to this day, the origins are uncertain but most breeders agree that it's probably a cross between Afghani Indica, Colombian Gold, and Acapulco Gold.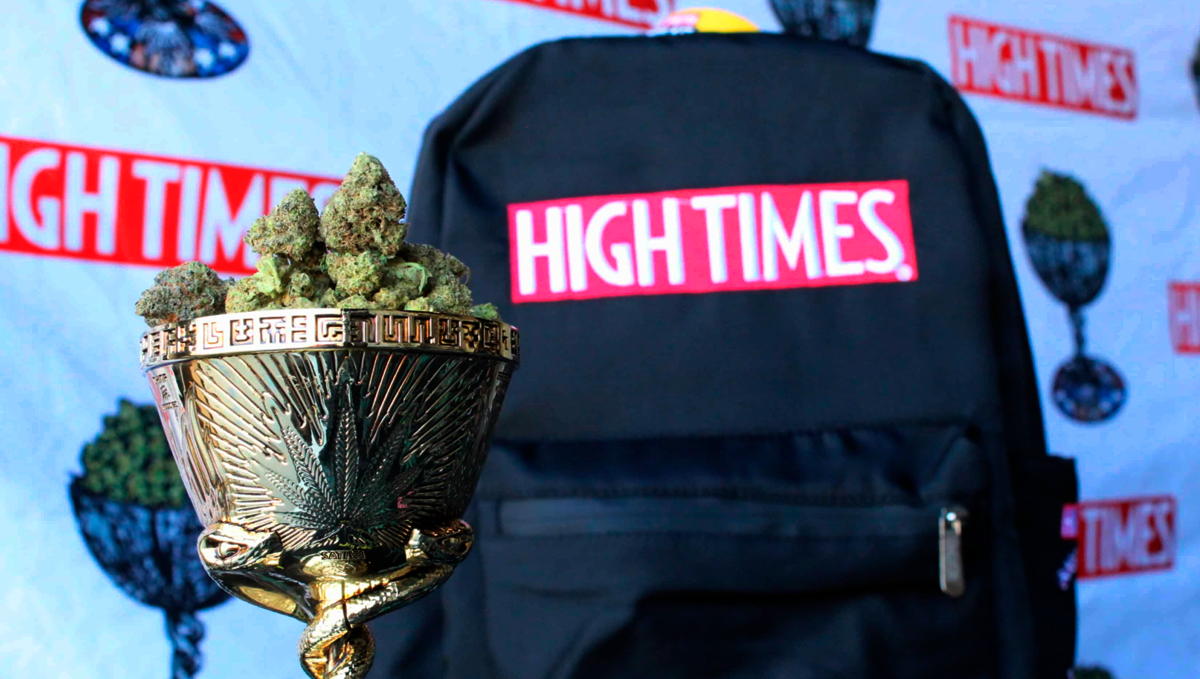 This variety provides a unique experience for the mind and body, and it's a strain better used at night as it offers strong couch-lock effects along with a joyful motivational effect. As the name suggests, the flowers reek of an overwhelming skunkiness with a sweet and sour background and a somewhat creamy and herbal aftertaste that coats your whole mouth, this unique terpene profile is why it took the first place home so if you're a grower that puts terps on top of everything else, you should definitely try it out.
Competitions and More
Serious investment by sponsors meant that the event had to be flawless, or as close to that as possible but participants saw the event as being fixed as at the time it was possible to buy weed from coffee shops and enter it as your own, which left competitors very suspicious. Poor organization and lack of communication led to delays and cancellations so more transparent judging practices and several improvements were made until the last edition of the event was held in Amsterdam in 2014, after 27 consecutive years.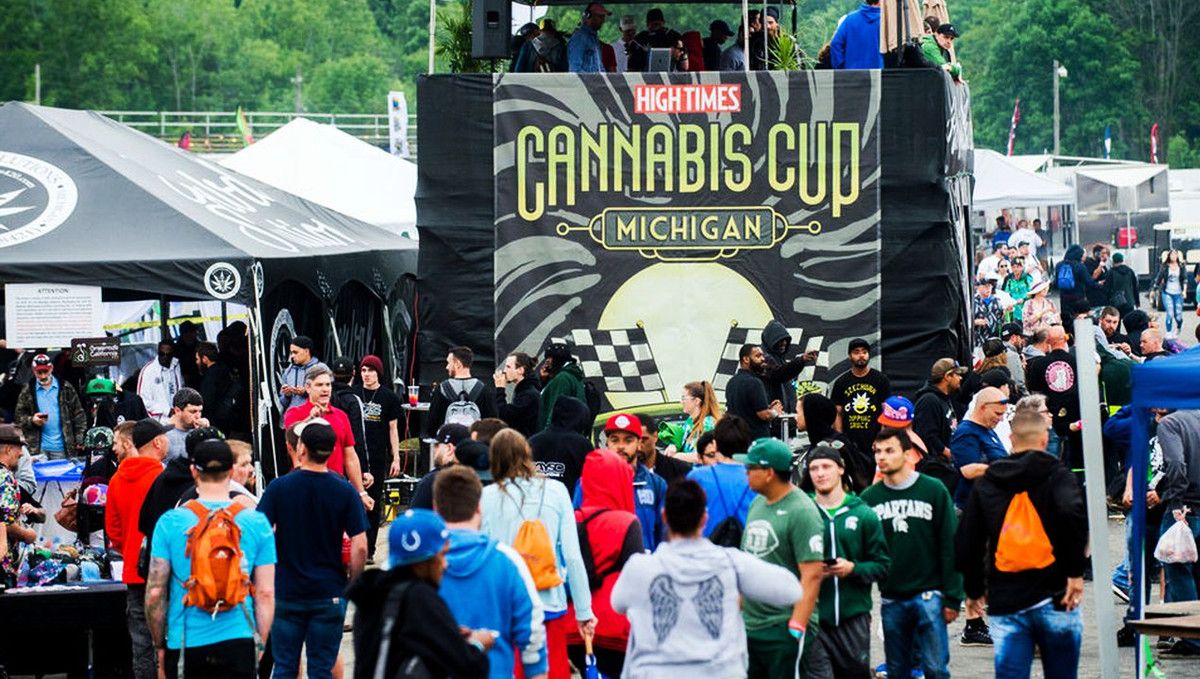 But obviously, that was not the end of it. Due to the increasing uncertainty about Dutch cannabis laws and the legalization of recreational cannabis in other parts of the world, Amsterdam was no longer the right place to host the event. This is when the Cannabis Cup decided to migrate to the United States. Despite all the controversy, one thing is certain: this event helped make cannabis better, not only in terms of cultivation but also genetics as the competition forced growers to improve the potency, flavor, and aroma of their entries.
Last Edition Cannabis Cup Winners
The last edition of the Cannabis Cup was held in Southern California, and 3 amazing strains took first place, so now that you know a bit more about the Cannabis Cup, let's learn about the most recent winners. In 2022, the event had 3 different categories for flower, so let's read more about them and why they won.
Best Indica
Whoa Si Whoa by Top shelf Cultivation is an incredibly potent Indica with as much as 30% THC bred by crossing The White x Do-Si-Dos. This outstanding variety reeks of a complex blend of earthy, spicy, and nutty notes that comes hand-in-hand with a relaxed, calm effect that's perfect for hanging out with friends and will allow you to be 100% functional.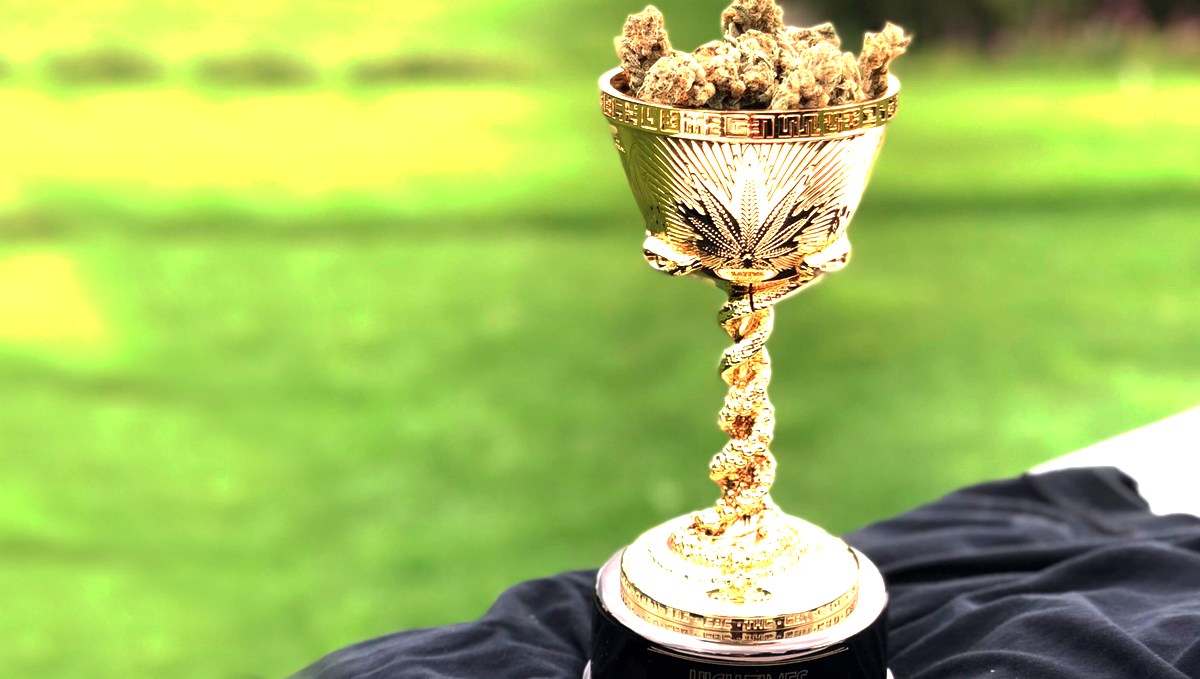 Best Sativa
Paradise by Team Elite Genetics is a cross between Peach Ozz and Kosher Kush, the result is an extremely potent cerebral effect that will leave you smiling for hours on end. And if that wasn't enough, the flavors coat your whole mouth with a unique sweet pear taste with an incredibly sweet background. A must-try for terp hunters!
Best Hybrid
Pink Certz by Sense is among the best for a reason. This balanced hybrid bred from The Menthol x Grape Gasoline is the ideal variety for daytime use due to the delicious terp mix of wild berries and minty fuel, but also because of the overall happy effect that'll leave you in a good mood and boost your creativity while helping with depression, stress, and anxiety.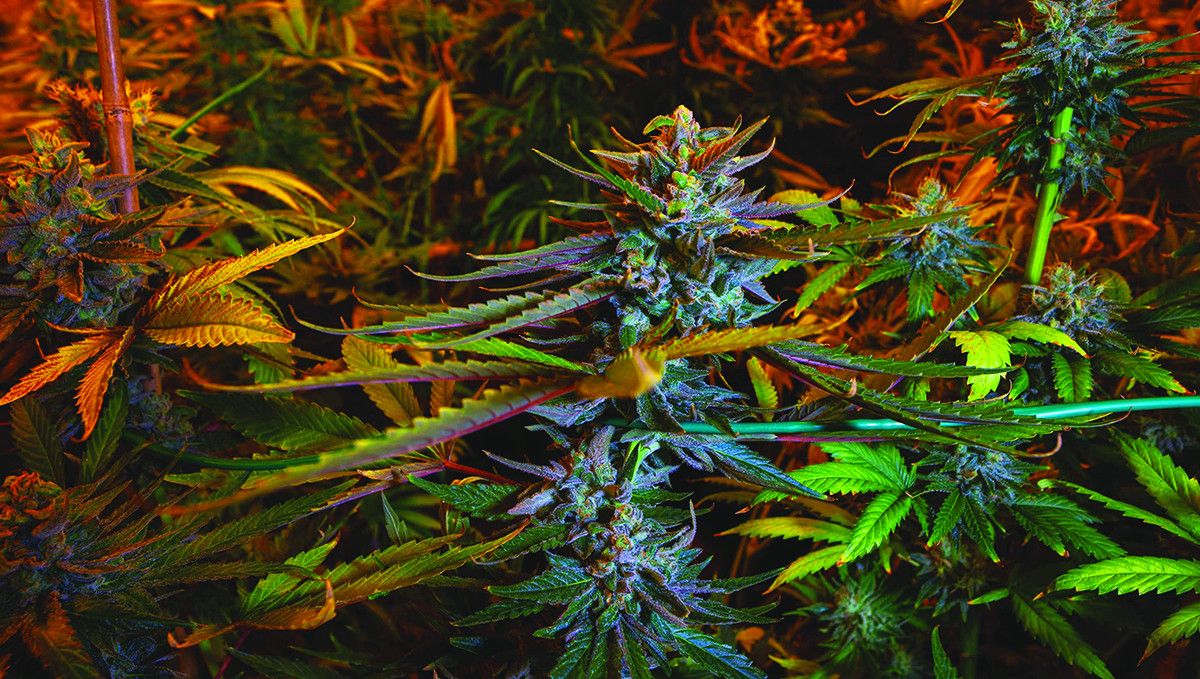 Future
If reading about these delicious strains got you excited, then what are you waiting for? There are already 2 Cannabis Cups programmed for 2023, the first one in San Bernardino, California in January and another one in Las Vegas, Nevada in March. Keep in mind that the details may change at any time so make sure to check their official website for cannabis cup tickets and for the latest updates!
Cannabis Cup Classification: 1st Place Flower Cannabis Cup Winners (2022)
Location
Category
Best Indica
Best Sativa
Best Hybrid
S. Cali
Whoa Si Whoa - Top Shelf Cultivation
Paradise - Team Elite Genetics
Pink Certz - Sense
Colorado
Cookie Monster - High Level Health
Sour Orange Zkittlez - Veritas Fine Cannabis
Runtz - High Level Health
Cannabis Cup Classification: 1st Place Flower Cannabis Cup Winners (2021)
Location
Category
Best Indica
Best Sativa
Best Hybrid
Arizona
Kryptochronic - Alien Labs
Melonade - Alien Labs
Gushers - Connected
Oklahoma
Wedding Crasher - Gas Giant
Tropic Runtz - F5 Farms
Oreoz - Phresh Harvest
Massachusetts
Secret Formula - Bountiful Farms
Super Lemon Haze - Happy Valley
White Wedding - Happy Valley
Nevada
Pellegreeno - The Grower Circle
Super Sour Diesel - Matrix
Diamond Dust - Virtue
Cannabis Cup Classification: 1st Place Flower Cannabis Cup Winners (2020)
Location
Category
Best Indica
Best Sativa
Best Hybrid
Best Sungrown
S. Cali

Biscotti - Connected

Gelonade - Connected

Feria The Fetti - Green Dragon

Lemon Sponge Cake - Farmer and The Felon

Colorado

Mandarin Sunset - Indico

Jabberwokie - Pagosa Therapeutics

Sour Strawberry - Indico

-
Sour Strawberry - Indico

Florida Orange - Revolution Cannabis

Turbo Lemon Cake - Revolution Cannabis

Gorilla'd Cheese - Revolution Cannabis

-
Oklahoma

Tina - Red River Pharms x Exotic Genetix

Lilac Diesel - ALTVM

Tropic Truffle - Red River Pharms x Exotic Genetix

-
Oregon

Strawberry Guava - Deschutes Growery

Mimosa - PDX Organics

Platinum Candy Mintz - PDX Organics

Blueberry Muffins - Million Elephants
Cannabis Cup Classification: 1st Place Flower Cannabis Cup Winners (2019)
Location
Category
Best Indica
Best Sativa
Best Hybrid
Best Sungrown
Best CBD
Bay Area
Dimepiece - C.R.A.F.T
Mother's Milk - Sovereign
Z Cube - Caliva
Grandpas - T.I.T.S Grandpas
Forbidden Fruit x EVE - Eve Farms
N. Cali
Whoa-Si-Whoa - Greenstone
Mother's Milk - Sovereign
Dosickeys - North County Pharms
Lava Cake - Lit House
-
S. Cali
Wedding Cake - Triple Seven
Insane Gummie Bearz - Nameless Genetics
Nova Cane - Team Elite
Guava - Loudpack
-
Detroit
Peanut Butter Breath - Mattybstackers
Tropicanna Cookies - Oowee Farms
Meloande #7 - Special Blend Gardens
-
Thunderstruck - Arborside Compassion x 16th Street Botanicals
Michigan
Triple OG - Mrs. Berry Kush
Tropicana Cookies - COCO Extracts
Rainbow Chip - Exotic Genetix
-
Cannatonic #4 - Kyle Gardner x First Class Gardens
Seattle
Forbidden Fruit - Doc and Yeti Urban Farms
MTN Top - Premier Cannabis
Premier Glue 4.0 - Premier Cannabis
Powder Hound - Lazy Bee Gardens
Ringo's Gift - Millennium Green
As the legal cannabis industry grows, there are more and more niche cannabis cups and each one is unique; Sometimes more focused on the medicinal side and sometimes more focused on the recreational side but always focused on the cannabis community.
The American Autoflower Cup will be holding the unique cannabis cup and we invite you to come and be a part of this community, get to know like-minded individuals, and share your experience.