Dope Cup 2022: All You Need to Know About This Weed Event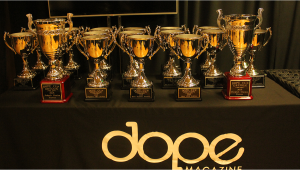 The world of cannabis cultivation has increasingly become highly competitive. Quite literally. With dozens of cannabis competitions held annually across the US and beyond, cultivators from across the globe have been competing with one another in a multitude of different categories for a variety of prestigious awards for several years now.
One of the most popular cannabis competitions of recent years was the fabled DOPE Cup. Held annually between 2015 and 2019 across a variety of US states including Washington, Portland, and Oregon, the DOPE Cup earned an outstanding reputation amongst both cannabis connoisseurs and industry professionals.
A once stigmatized and misunderstood part of our society, cannabis has become far more socially acceptable in the US and In Europe with 19 states and countries like Germany now legalizing the plant for recreational enjoyment. Unfortunately, due to the COVID pandemic of 2020, the DOPE Cup events have been canceled in recent years and there remains no firm indication of whether it could make a return in the future.
However, today, we´re going to delve into the history of the DOPE Cup including recent Dope CUP winners, and ask the question of whether this most popular of cannabis awards events might make a grand return in the coming years.
What is the DOPE Cup?
Typically pulling huge attendances, the DOPE Cup was a hugely popular cannabis competition organized by the founders of Seattle-based DOPE magazine between 2015 and 2019.
A cannabis lifestyle publication first launched in Washington in 2011, DOPE ("Defending Our Plant Everywhere", Magazine was established with the intent to help de-stigmatize the use of cannabis with the sharing of medicinal information, research, and anecdotal experience.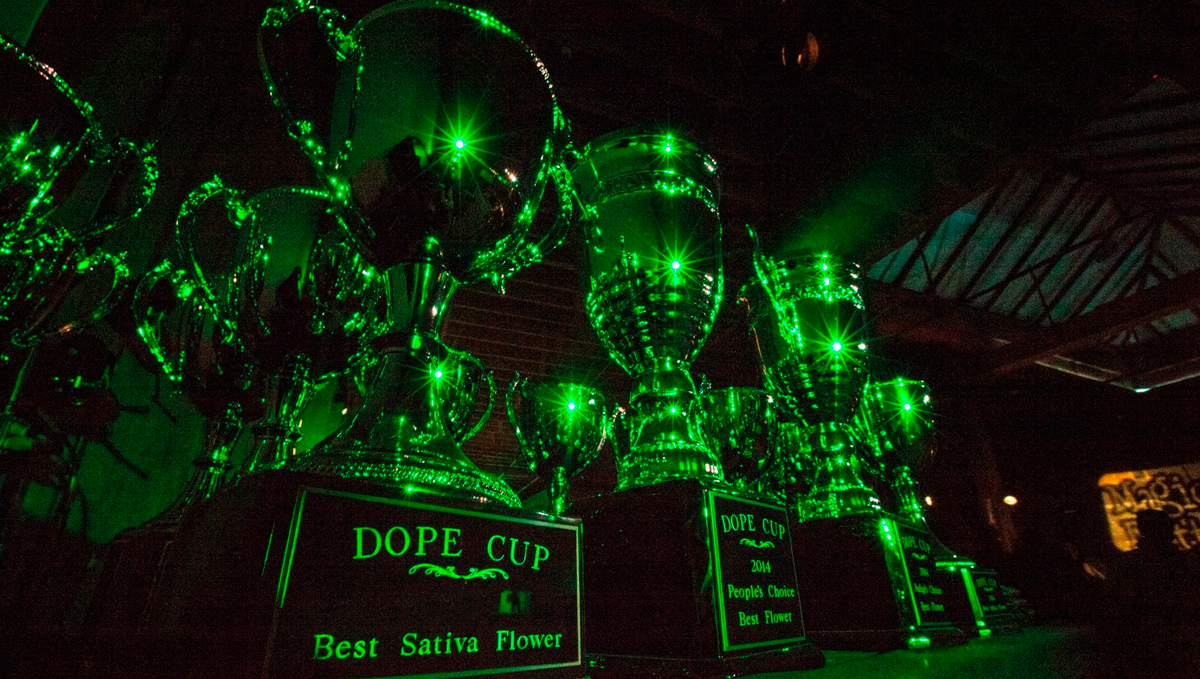 Following their initial success, DOPE would unveil a series of cannabis events to be known as the DOPE Cup, held in various states across the US. Between 2015 and 2019 a series of annual competitions were held in Los Angeles, Seattle, and Portland. The Dope Cup in Portland proved a particular success with Oregon one of the first states to legalize recreational use in 2015.
Combining live entertainment, product launches, free samples, and of course, their awards ceremonies, the DOPE Cup in Oregon, Washington, and California were massively successful events amongst both the old-school cannabis community and those looking to grow their businesses in a booming industry. Think the Oscars, for weed, well…kind of. Will Smith, apart.
An event where consumption is not only permitted, but actively encouraged, the DOPE Cup events delivered an array of marijuana treats including a dab bar, infused candy floss, and all kinds of extraordinary edible delights.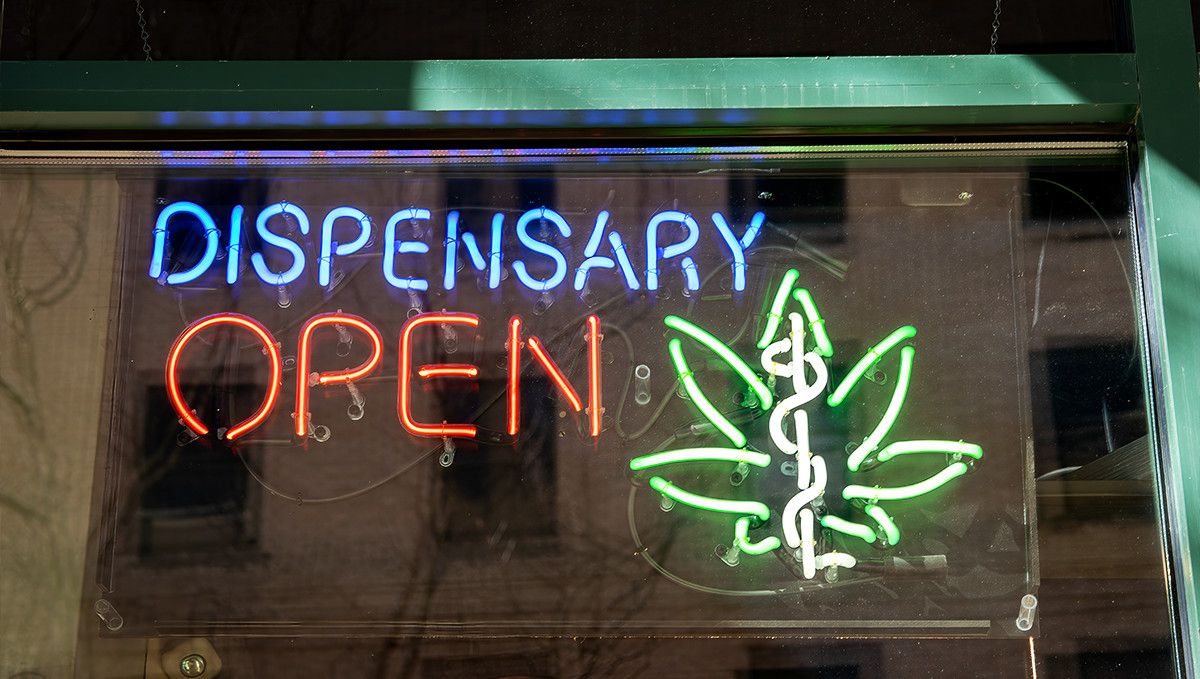 Yet, despite all the fun, the DOPE Cup´s crowning glory was its revered cannabis competition that would entice some of the country's most experienced marijuana cultivators and producers. With a lavish awards ceremony where celebrity judges included famous marijuana mainstays like Snoop Dogg and Redman, a coveted DOPE Cup would be offered up in a variety of different categories.
The DOPE Cup awards the best products across a series of 35 categories where entrants would compete in a variety of categories including:
Cannabis flower;
Edibles;
Topicals;
Concentrates;
Glasswork and accessories.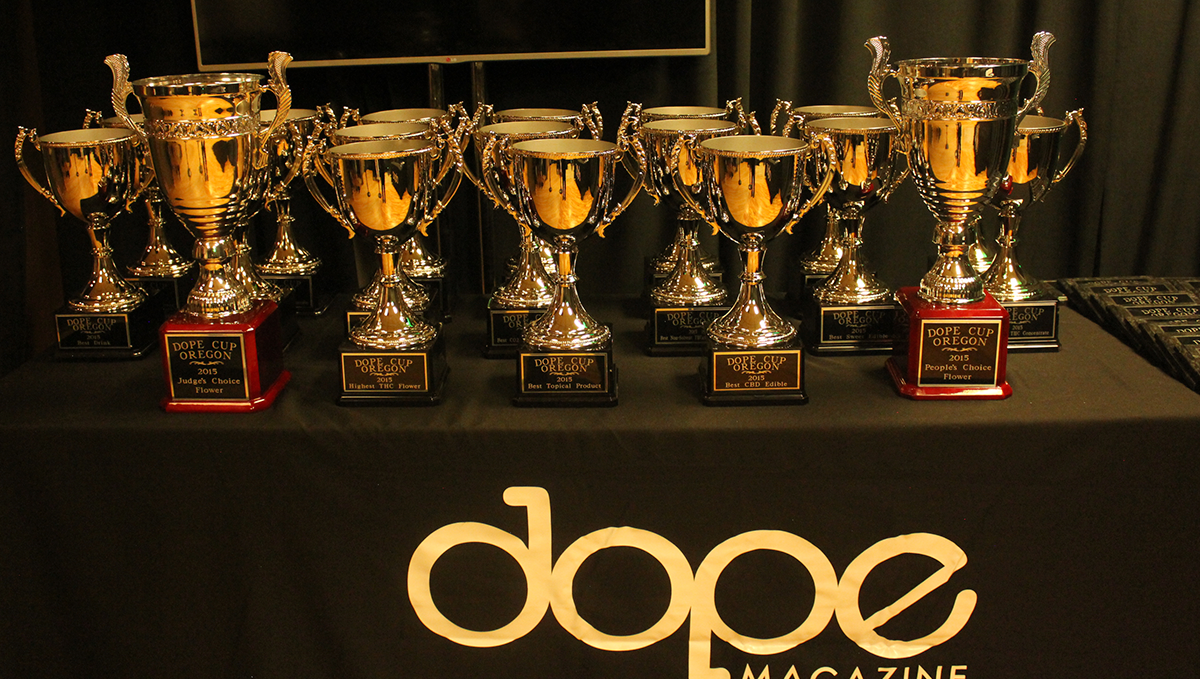 In addition, all of these categories would be further sub-categorized to include further Dope Cup winners including Best indoor and outdoor flowers across a variety of phenotypes:
Best Indica;
Best Sativa;
Best Hybrid;
Highest THC/CBD;
Best BHO THC/CBD;
Best Edibles - drink/sweet/savory etc.
See, we told you it was like the Oscars!
What happened to DOPE Magainze?
In 2018, DOPE Magainze would be snapped by the famed High Times Holding Corp. for a fee reported to be over $11 million. Yet despite their acquisition, DOPE Magainze continues to create online content as well as a monthly publication based out of the High Times HQ in Los Angeles.
Perhaps the most recognizable cannabis brand in history, High Times has been going strong for over fifty years and despite some criticisms, remains an industry forerunner, as evidenced by its acquisition of the hugely popular DOPE Magainze.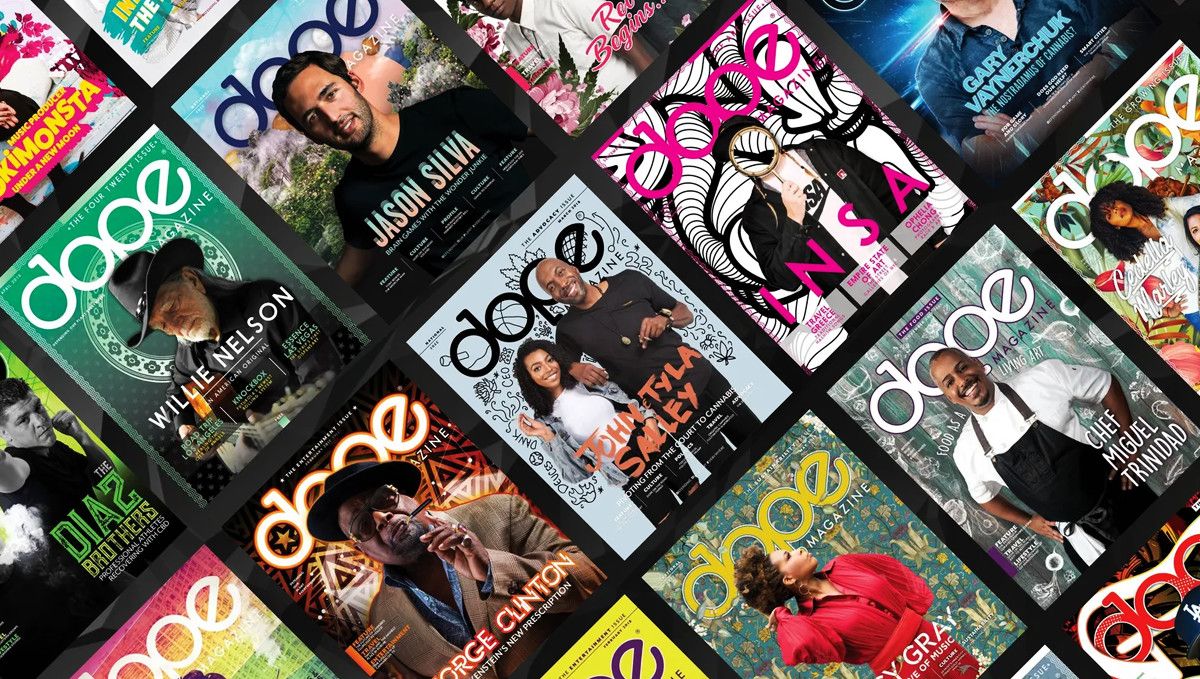 High Times Presents The DOPE Cup 2019
Today, despite being purchased by the High Times, DOPE Magazine continues to deliver daily content on its own website. Dave Tran, co-founder and Chief Brand Officer at DOPE Magazine spoke of his company's delight at the partnership.
"High Times is the most iconic brand in the industry with millions of fans and supporters across the globe"

"We couldn't be more excited to team up with the High Times team for our first California Dope Cup and usher a new era of Cannabis events that will further bring the community together."
While their annual DOPE Cup awards have not taken place since 2019, High Times remains committed to maintaining the DOPE brand despite the lack of recent DOPE Cups.
Indeed, High Times would launch the third-ever state-sanctioned Cannabis consumption, sales event, and awards in partnership with DOPE Magazine. High Times had been responsible for the production of the two previous state-sanctioned cannabis events within California in 2018, however, the 2019 event marked DOPE Magazine's first in the vast legalized Californian market.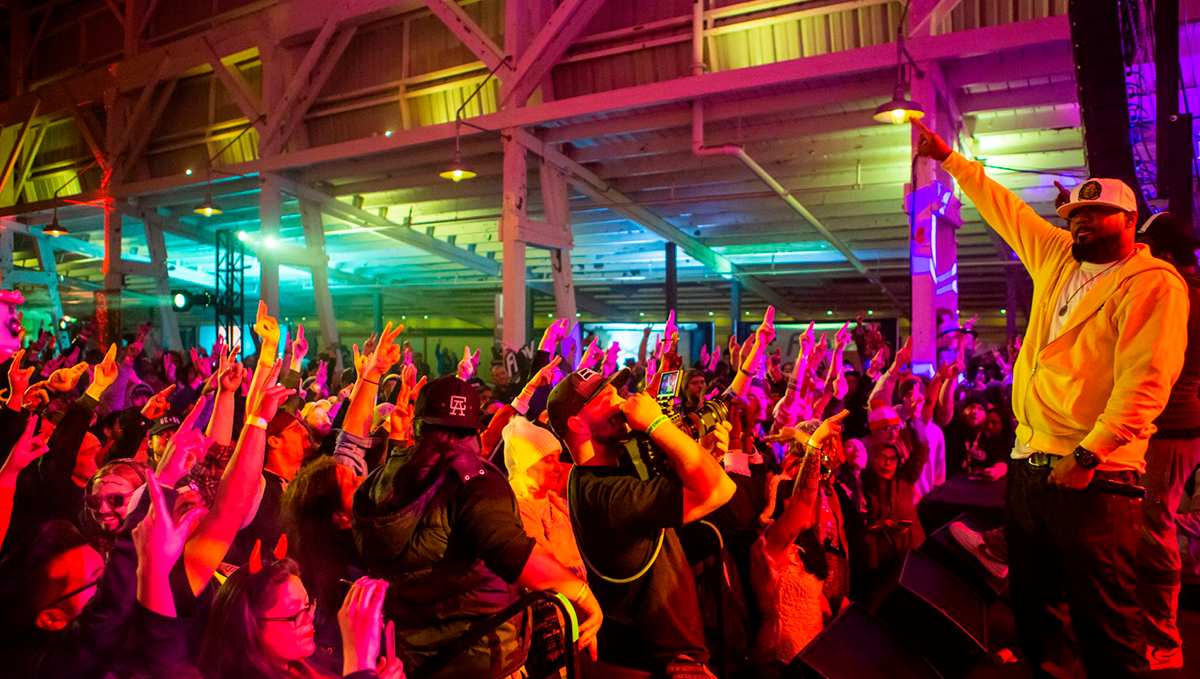 Having been bought out by High Times in 2018, fans of, and competitors in the DOPE Cup were relieved by the announcement that their beloved DOPE Cup competition would continue.
The Inaugural but as of today, only High Times Presents The DOPE Cup: High Desert event took place in Adelanto Stadium, California in 2019. Remarkably all General Admission tickets to the festival were free.
Pulling in an attendance of over 10,000 people, the event proved a major success with the occasion proving to be the first and as yet only joint awards event held in partnership between the High Times and DOPE brands.
Successfully marrying the prestige of the High Times famed cannabis cup awards with the unique razmataz associated with DOPE Cup awards shows, High Times Presents The DOPE Cup: High Desert event was a two-day event that featured a large, outdoor stadium-style arena that hosted a variety of exhibitors and cultivators from across the industry.
In addition to the array of events and live music from artists including Waka Flocka Flame, Soulja Boy, and Mike G, the inaugural competition dished out a series of awards for the region's best products in the categories described earlier.
Picking up the award in the prized category of Indica Dry Herb, a delightfully citric offering from Doc and Yeti Urban Farms was Forbidden Fruit. The similarly coveted Sativa category was awarded to Premier Cannabis´s Mtn Trop. Typically, Dope Cup winners range from small indie growers to large, reputable producers. These are some of those who claimed the glory in the last DOPE Cup, which took place in 2019:
2019 DOPE Cup Winners
| Category | Cultivator/Producer | Strain/Product |
| --- | --- | --- |
| Indica dry herb | Doc and Yeti Urban Farms | Forbidden Fruit |
| Sativa dry herb | Premier Cannabis | Mtn Trop |
| Sungrown dry herb | Lazy Bee Gardens, | Powder Hound |
| CBD dry herb | Millennium Green | Ringo's Gift |
| Edible | Baked BLVD | Sky High Ranch |
| Vaporizers and vape cartridges | Dabstract | Orange Zkittlez Live Resin Pax Pod |
| Hybrid concentrates | Sub-X | Cold Smoke - Zkittlez |
| CBD concentrates | Blue Forest Farms | Cherry Pie CBD Shatter |
| Non-solvent hash | Premier Cannabis | Premier Glue 4.0 Live Rosin |
| Topicals | Verdelux (Verdeloo) | Salvation Mercy |
Will the DOPE Cup return?
Sadly, as of today, there has been no follow-up to that hugely successful event with the subsequent arrival of COVID in 2020 resulting in the cancellation of all cannabis events in both 2020 and 2021.
Of course, cannabis was not the only industry to suffer during these turbulent years with all events canceled during that barely-believable period of our recent history.
Indeed, not only fighting a battle against a pandemic, cannabis remains a contentious issue in the US with many businesses struggling to turn a profit, largely due to the barriers that remain as a consequence of federal illegality.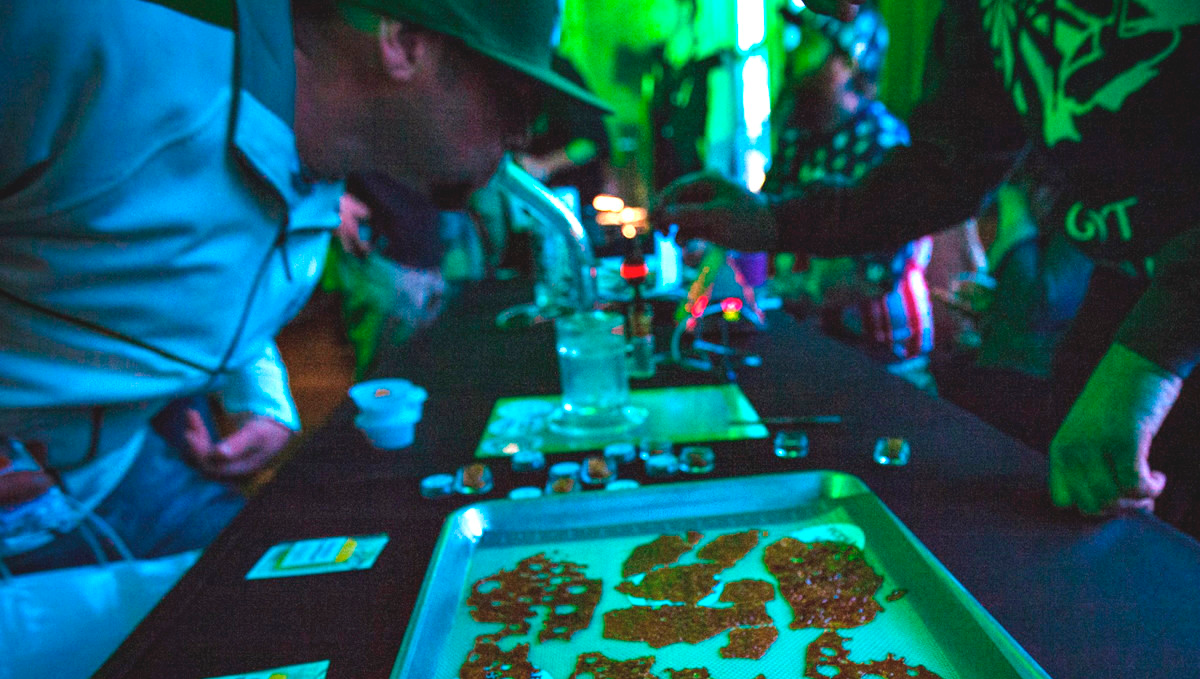 Unfortunately, it remains unknown as to whether the High Times/DOPE Magazine events will be re-launched in the future, but given the increased legality that continues to sweep the US, and, having seemingly reached the "end" of the pandemic, we remain cautiously optimistic that this cherished cannabis cup competition will soon be revived in all its glory.
For more information on cannabis cup competitions like the DOPE Cup, make sure to check out our vibrant and exciting blog section. We´ve got all the latest cannabis news and how-to guides as well as recipes and all you need to know from the ever-changing marijuana world.
As the legal cannabis industry grows, there are more and more niche cannabis cups and each one is unique; Sometimes more focused on the medicinal side and sometimes more focused on the recreational side but always focused on the cannabis community.
The American Autoflower Cup will be holding the unique cannabis cup and we invite you to come and be a part of this community, get to know like-minded individuals, and share your experience.